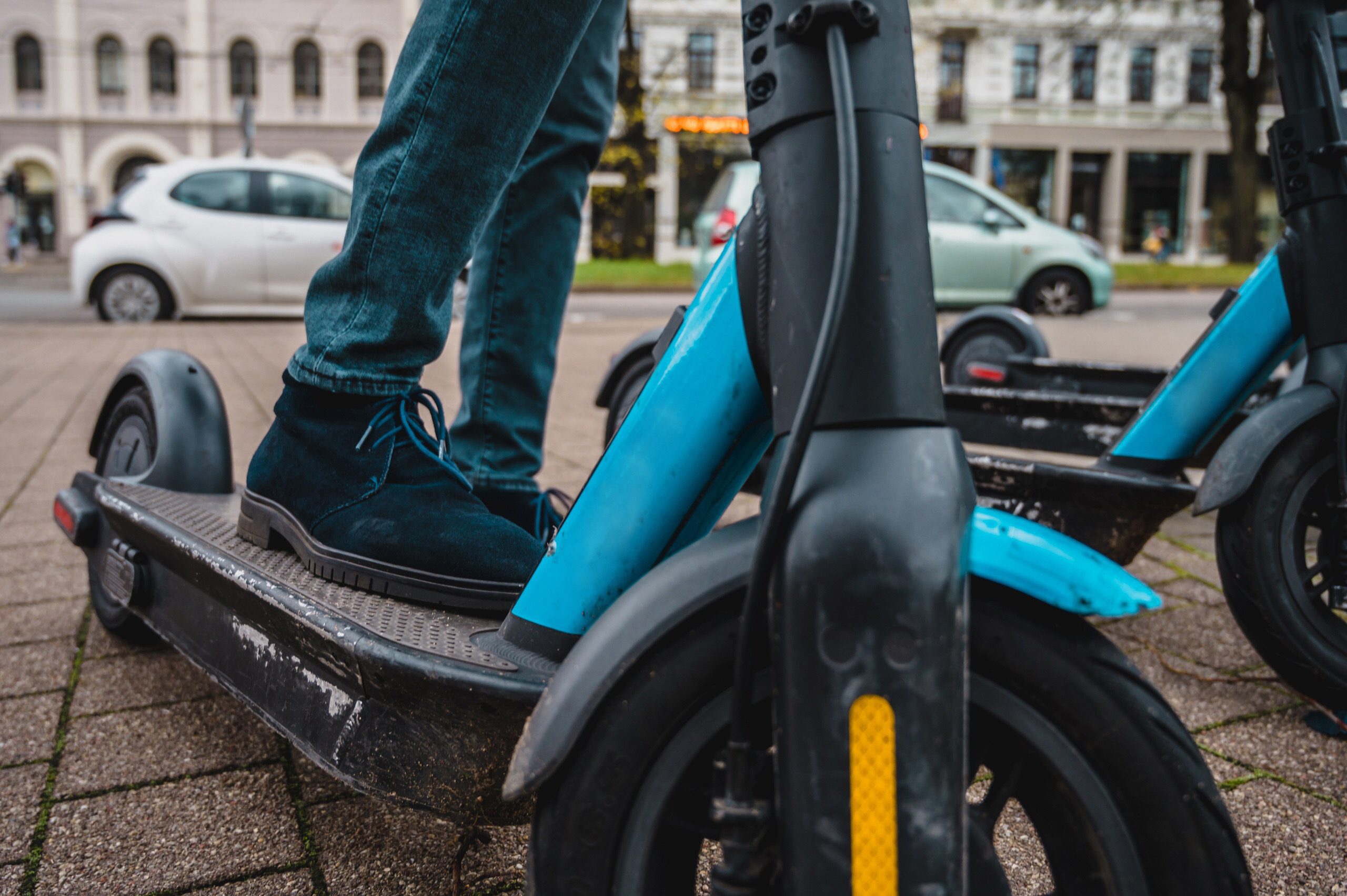 These days, injuries and deaths are rising at an alarming rate as more and more of us are turning to alternative means of transportation, but at the same time, we continue to "share" the road with full-sized cars. This is not to mention that most people driving cars these days are also distracted with their devices, so the idea of sharing the road with a car while your only protection is a scooter or a bike frame is alarming. The incidents of scooter versus car-related injuries and deaths have more than doubled in the last several years, and as more and more communities embrace and encourage bike and scooter usage, unfortunately, this increase will continue.
At first thought, your car insurance may not seem applicable if you are injured while riding a bike or a scooter. If, on the other hand, your scooter or bike injury was caused by a motor vehicle (car, truck, SUV, low-speed vehicle, or motorcycle), you may have insurance benefits under your own car insurance policy (or one in your household) that would protect you.
Uninsured Motorist Coverage
Uninsured Motorist coverage provides compensation to an insured for bodily injury or wrongful death inflicted by the negligence of an uninsured motorist.
Brown v. Progressive Mutual Insurance Co., 249 So.2d 429 (Fla. 1971) – Underinsured motorist coverage provides the same protection when there is a deficiency in the at-fault driver's insurance coverage.
Dewberry v. Auto-Owners Insurance Co., 363 So.2d 1077 (Fla. 1978) – Both "un" insured and "under" insured motorist coverages apply when the at-fault driver injures or kills someone while they are doing anything, including but not limited to being on a scooter or bike. The only requirements are that the at-fault driver must be a motorist and must be either underinsured or uninsured.
Insurance Companies Are Not On Your Side
Some policies attempt to limit the definition of an uninsured vehicle to one that is only capable of being driven on a roadway. Other policies do not have limiting language. This key issue can present coverage problems for the injured party or their family, and caution should be exercised when conversing about this incident with you or your family's own insurance company. Their first objective is NOT to serve their customer's best interests. Every insurance company's first objective is to SAVE MONEY. Some customers find this hard to believe since they have been paying for insurance for "X" number of years and they will take care of me. That's not the way this world works.
Insurance companies do not have feelings; they have balance sheets and a mission statement that is both geared to saving as much of the premiums as possible. Paying LESS than they should, rather than what is fair, serves the entire business model. For this reason, when you and your family are dealing with a serious injury that potentially involves an uninsured or underinsured motorist claim, you should always consult with a personal injury lawyer first before having discussions with them.
UM Benefits For Your Injuries
UM benefits (as both under and uninsured motorist coverages are collectively referred to) are available to the named insured on the policy, the named insured spouse, and the relatives of either who reside in the same household.
Mullins v. State Farm Mutual Insurance Co., 252 So.2d 229 (Fla. 1971). Further, UM coverage also applies to permissive operators and occupants of the insured vehicle. (This wouldn't be applicable to the instant discussion since we are assuming the injured party is on a scooter or bike).
The terms "resident" and "relative" have been litigated throughout the State of Florida when insurance companies have denied paying UM claims based upon their position that someone is not related or is not a resident of a household.
This issue may be relevant in scooter and bike injury and death cases because many times the rider is a younger person who may have a permanent residence with their parents, even if they have their own apartment elsewhere for part of the year. That is why it is so important to discuss these issues with a personal injury lawyer before speaking with them about the potential case.
Given the rise in usage of scooters and bikes in our urban areas, it is important to realize that injuries involving cars versus scooters or bikes will also likely rise. If you or your family has been injured or killed by a motorist while your loved one was on a scooter or bike, we would encourage you to contact our firm at 855HIREJOE or via the web at zarzaurlaw.com.
Joe Zarzaur is a Board Certified Civil Trial Lawyer whose firm is dedicated to promoting community safety since 2007. ZARZAUR LAW'S AREAS OF PRACTICE: Serious Personal Injury, Product Defect, Auto Accidents, Cycling Accidents, Motor Vehicle Accidents, Products Liability, Wrongful Death, Community Safety, Boat and Jet Ski Accidents, Slip and Fall Injuries, and more. Licensed in Alabama and Florida.
If you've been the victim of  a car versus scooters or bikes, it's important that you don't make any rash decisions. Put yourself in the best possible position to receive the justice you deserve. It is also important to consult with a Board Certified Trial lawyer who has the knowledge and experience to help you. We know accidents can be stressful and want to make the process as easy as possible for you. Call Zarzaur Law, P.A. today at (855) Hire-Joe for a free legal consultation or visit www.zarzaurlaw.com.
Sources:
https://www.justice.org/resources/publications/trial-magazine
https://weartv.com/news/local/pensacola-city-council-takes-steps-towards-changes-to-bird-scooter-pilot-program
https://www.wkrg.com/northwest-florida/after-crash-pensacola-man-urges-riders-to-use-caution-on-bird-scooters/