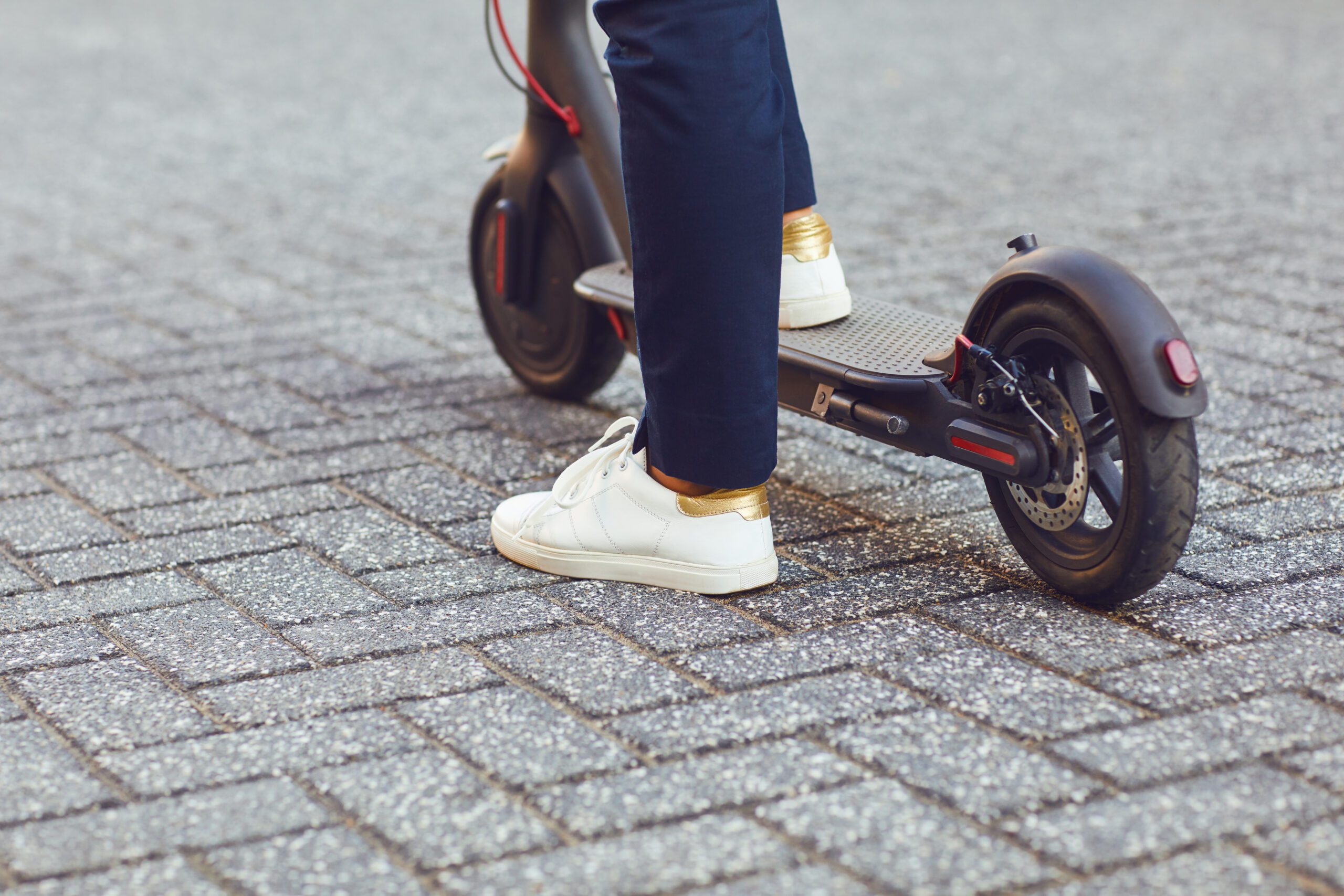 The fleets of publicly available electric scooters that have popped up in U.S. cities over the past few years have added a new dimension to urban transportation options. Their rapid proliferation has left municipal regulators struggling to keep up with the traffic impact and rising safety problems.
A new study from the Insurance Institute for Highway Safety has found that without a clear vision for where and how e-scooters should be operated, e-scooters can pose a safety risk for riders and pedestrians.
"E-scooters can be a fun and useful way to get around, but they can also pose serious safety hazards," says William Wallace, manager of safety policy at Consumer Reports. "Policymakers shouldn't treat them just like bikes. E-scooters should be designed, built, and maintained with safety first, and riders should follow best practices to avoid hurting themselves and others."
According to the U.S. Consumer Product Safety Commission, at least 41 Americans were killed and about 133,000 injured between 2017 and 2019 in incidents tied to e-scooters, e-bikes and hoverboards.
The toll of deaths and injuries from the devices has been rising, with e-scooters accounting for much of the increase, the federal agency found in a study released in 2020.
---
THE COUNT OF ER VISITS ATTRIBUTABLE TO E-SCOOTERS ROSE TO 27,700 IN 2019 UP FROM NEARLY 15,000 THE YEAR BEFORE, CPSC FOUND.
---
A separate study by the CDC calculates that for every 100,000 e-scooter trips taken, 20 individuals will end up with some sort of injury. This same study, which surveyed a sample number of injured e-scooter riders, highlighted other interesting findings including:
48% of those injured were between the ages of 18-29
33% of those injured were first-time riders
38% of those injured mentioned they would ride an e-scooter again
Nearly half of those injured sustained a severe injury
The time frame to most likely get injured is between 6 pm-6 am 
Legal Outcomes Of Electric Scooter Accidents
Legal outcomes of accidents on Bird scooters, Lime scooters, or any other motorized scooter, will depend largely on who was involved and who is at fault.
Here are some possible scenarios:
– E-scooter hits a vehicle: If an e-scooter swerved erratically causing an accident with another vehicle on the road, the e-scooter is at fault in this case. The rider of the scooter will need to pay for the damages incurred on the vehicle.
– E-scooter hits a pedestrian: Likewise, if an E-scooter errantly crashes into a pedestrian, the rider is liable for any injuries sustained by the pedestrian.
– A vehicle hits an e-scooter: In this scenario, if a vehicle hits an e-scooter and was at fault, the driver of the vehicle must compensate the e-scooter rider. The driver of the vehicle can cover damages through their car insurance.
---
E-SCOOTER COMPANIES DO NOT CARRY ANY SORT OF LIABILITY COVERAGE FOR RENTERS. ADDITIONALLY, YOUR CAR INSURANCE GENERALLY DOES NOT COVER ANY VEHICLE WITH LESS THAN FOUR WHEELS (I.E. ELECTRIC SCOOTERS).
---

What is a Release of Liability Waiver?
A release of liability waiver is a contract in which a participant in an activity agrees not to sue the activity organizer, institution, or business owner if he or she suffers an injury. Other terms often used to describe this document include:
Release of liability
Waiver
Waiver of liability
Waiver of rights
Indemnity agreement
Assumption agreement
Hold harmless agreement
Pre-injury release
Exculpatory agreement
Assumption of risk
With no insurance coverage, the e-scooter driver takes on tremendous risk if they are found at fault in an accident.
Read Bird's Rental Agreement/Waiver of Liability and Release here: https://www.bird.co/agreement/
Consequences And Injuries From Scooter Accidents
The consequences and injuries from scooter accidents can be significant. In a study conducted by researchers at the Indiana University School of Medicine, the most common type of CT scans ordered involved the head, face, and cervical spine. Traumatic brain injury, which includes concussion and internal bleeding, can also result from e-scooter accidents.
Asides from brain injury, here are other common injury types as a result of scooter collisions:
– Bone fractures to arms and legs
– Abrasions and lacerations to upper and lower limbs
– Nerve or ligament injuries
– Severe bleeding
In the worst-case scenario, death can also be a consequence of scooter accidents.
How To Avoid E-Scooter Accidents and Injuries
1. Keep your eyes on the road
2. Don't ride on the sidewalk
3. Keep both hands on the handle bars
4. Use proper helmet – and wear the helmet at all times!
6. Inspect the scooter before you ride
7. Slow down before looking back or turning
8. Use eye protection
9. Assume that drivers in cars can not see you!
10. Don't consume alcohol and ride a scooter
11. Use as the manual instructs
12. Don't ride too fast
13. Avoid heavy traffic
14. Avoid pedestrians
15. Only ride by yourself
Joe Zarzaur is a Board Certified Civil Trial Lawyer whose firm is dedicated to promoting community safety since 2007. ZARZAUR LAW'S AREAS OF PRACTICE: Serious Personal Injury, Product Defect, Auto Accidents, Cycling Accidents, Motor Vehicle Accidents, Products Liability, Wrongful Death, Community Safety, Boat and Jet Ski Accidents, Slip and Fall Injuries, and more. Licensed in Alabama and Florida.
If you've been the victim of an accident, it's important that you don't make any rash decisions. Put yourself in the best possible position to receive the justice you deserve. It is also important to consult with a Board Certified Trial lawyer who has the knowledge and experience to help you. We know accidents can be stressful and want to make the process as easy as possible for you. Call Zarzaur Law, P.A. today at (855) Hire-Joe, or by requesting a free case review through our website.
Sources:
https://escooternerds.com/electric-scooter-safety/
https://www.cpsc.gov/Newsroom/News-Releases/2021/Injuries-Using-E-Scooters-E-Bikes-and-Hoverboards-Jump-70-During-the-Past-Four-Years