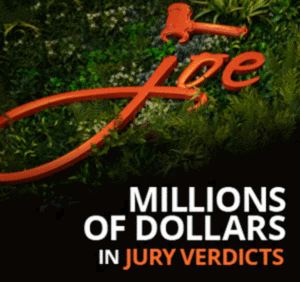 Medical professionals like doctors and nurses bear a big responsibility for the patients under their care. One wrong decision could be the difference between life and death. This is why medical professionals in Florida undergo intensive training before they are licensed to provide services to patients. Even after they are licensed, they are required to stay up to date with advancements in health care delivery standards and technology to be sure they are delivering the best care to their patients. When a patient suffers injury because of their doctor's negligence, the patient may be entitled to financial compensation for their loss. If you or a family member has suffered injury as a result of medical professional's negligence, our Pensacola medical malpractice lawyers can help you.
Zarzaur Law is a personal injury law firm dedicated to representing victims of another's wrongdoing.
Our practice is completely dedicated to injury and death cases. We are very selective in the cases we take on so that we can focus on quality, not quantity.
Our team is led by Joe Zarzaur, a Board Certified Civil Trial Specialist recognized by the Florida Bar and the National Board of Trial Advocacy.
We have a Board Certified Internal Medical Physician on staff, Dr. Evan Malone. Which enables our firm to conduct preliminary medical malpractice reviews within 24-48 hours.
If you have been injured as a result of a medical professional's substandard care, we understand the difficulties you may be facing. Zarzaur Law has the experience to get you compensation for your damages. We have secured millions in settlements and verdicts for victims just like you. You do not have to worry about the cost of legal representation because we are a pure contingency fee law firm. This means that you pay nothing unless we win. Contact us at (855) 447-3563 or visit our website for a free case review.
What is Medical Malpractice?
Medical malpractice is an area of law that holds medical professionals financially responsible for injuries to their patients caused by their negligent care. The law recognizes that not every adverse medical outcome can be avoided even by the most skilled doctor. However, the law requires all medical professionals to adhere to the standards of care required in their field of medicine.
Some situations that may give rise to a medical malpractice claim include:
Failure to diagnose
Failure to take necessary action
Poor followup care
Failure to make a referral
Unnecessary diagnostic testing
Failure to take a proper medical history
Although these situations can be the basis for a medical malpractice claim, the law recognizes that a patient's treatment will vary from one health care provider to another as new treatment options become available. The law takes into consideration whether a healthcare provider acted in good faith and according to the prevailing standard of care. A victim must prove all the elements of medical malpractice to succeed in a claim. Except in certain circumstances such as where a foreign object like forceps or other surgical tools are found in a person's body, there is no presumption that a person's injury was caused by their health care provider. The victim has the burden of proving the cause of their injury.
What Are Some Examples Of Medical Malpractice?
Examples of medical malpractice include, but are not limited to:
Hospital negligence
Nursing home abuse
Pharmacy errors
Defective drugs & devices
Physician negligence
Surgical mistakes
Misdiagnosis or failure to diagnose
Emergency room errors
How Can I Prove Medical Malpractice?
When a person is injured or dies as a result of their health care provider's treatment, they must prove the following to succeed in a medical malpractice claim:
That the health care provider's actions did not meet the prevailing professional standard of care for that health care provider. A health care provider's duty of care will be measured against what is expected of any reasonably prudent provider at the same level of care, skill, and treatment, under the similar circumstances.
That the injury the victim suffered was not within the reasonably foreseeable results of the treatment they received if it was carried out according to the prevailing professional standard of care by a similar health care provider acting with reasonable care.
Medical malpractice cases can be very complex and often require expert medical testimony to prove the health care provider's negligence. Zarzaur Law has an on staff medical doctor that works with the firm in preparing your case.
We have a Board Certified Internal Medical Physician on staff. Which enables our firm to conduct preliminary medical malpractice reviews within 24-48 hours.
How Much Time Do I Have to Make a Claim?
If you have suffered injury or lost a family member as a result of a health care professional's negligence, you should speak with a Pensacola medical malpractice attorney as soon as possible. An action for medical malpractice must be commenced within two years from the time the injury was discovered or should have been discovered.
Two years may seem like a long time, but it is not. Medical malpractice cases can be very complex cases. Preparing a medical malpractice case requires access to your medical records, and defendants are sometimes uncooperative about releasing them. You may need the intervention of the courts to secure the release of your records. The defendant may try to avoid responsibility by blaming you. These are scenarios familiar to an experienced medical malpractice lawyer who would be able account for them in their case strategy.
How Much Can I Recover for a Medical Malpractice Case?
Florida law allows victims of medical malpractice to make claims for economic and noneconomic damages suffered because of their injury. Economic damages include lost income, medical expenses, and funeral expenses. They are damages that can be valued objectively because they are tangible. Noneconomic damages are more subjective damages. They include pain and suffering, mental anguish, and inconvenience. Noneconomic damages are more complex, but your lawyer can give you more information about the types of damages that you are entitled to. The value of the compensation you receive will depend on different factors including the value of the damages that you can prove. However, no lawyer can tell you with certainty how much compensation you will recover.
Contact an Experienced Pensacola Medical Malpractice Lawyer Today
Be confident you have a legal expert on your side.
No Cost, No Fee, Unless We Win
Zarzaur Law is a pure contingency fee law firm. There is NO FEE unless you win. If you don't collect, we don't either. Results matter, so make sure to check out our case results as well as our client reviews see what are clients have to say about our firm.
---
Additional Resources:
---
Contact our firm today to request a case review or call today at 855hirejoe for your FREE consultation.
---