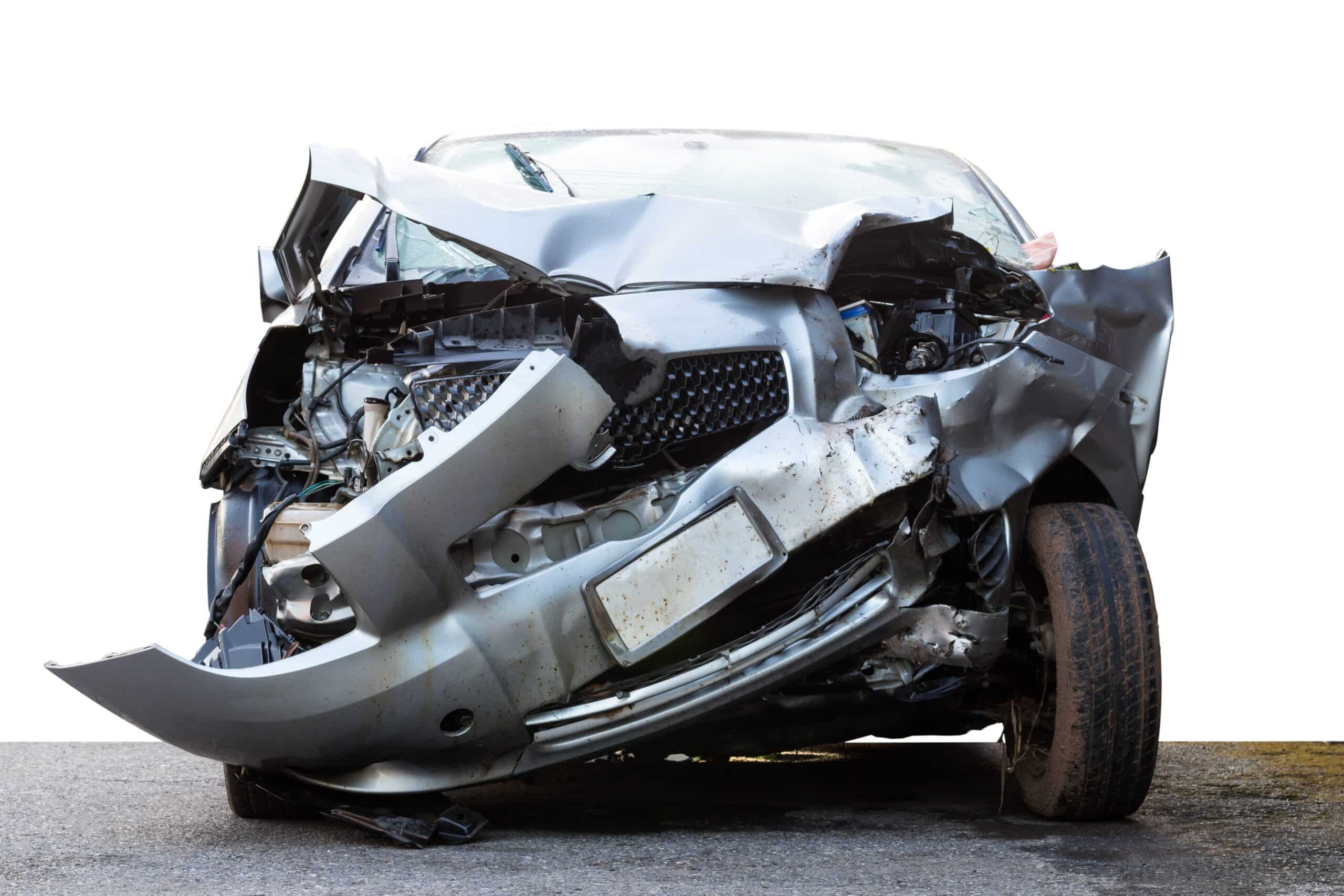 From year to year, Florida has seen the amount of hit-and-run crashes remain steady, with nearly 25 percent of all crashes involving a hit-and-run. In just the last year, hit-and-run crashes resulted in 266 deaths and over 1,000 serious injuries.
Most of Those Deaths Were Pedestrians.
Over the last decade, that number has increased by over 44%.
Florida Department of Highway Safety and Motor Vehicles is taking action.
They're enforcing a "stay-at-the-scene" order.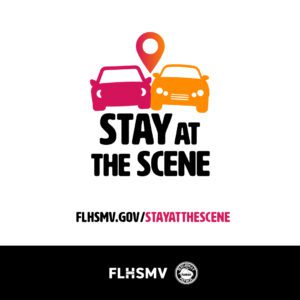 The Stay at the Scene campaign aims to reduce the number of hit-and-run crashes in Florida by educating drivers on their responsibilities if involved in a crash and the serious consequences they face if they choose not to Stay at the Scene.
The penalties for hit-and-run drivers changed on July 1, 2014 when the Aaron Cohen Life Protection Act (section 316.027, Florida Statutes) was signed into Florida law. The statute is named after Aaron Cohen, a 31-year-old avid cyclist and father of two that was fatally struck by an alcohol impaired driver that fled the crash scene in February 2012 in south Florida.
Punishments For a Hit and Run In Florida
The Act requires any driver convicted of leaving a crash scene that resulted in a fatality to serve a minimum of 4 years in prison. For accidents involving injury to the victim, the driver can be charged with a felony in the third degree.
No Fault Injury Claims
All is not lost for injured drivers in a hit-and-run accident in Florida because of the state's no-fault insurance law.
Florida is a no-fault automobile insurance state. This means that drivers must carry personal injury protection insurance (PIP) to pay for their medical expenses and other accident-related damages, regardless of who caused the collision.
There are only 13 states in the United States that require every driver to purchase and maintain personal injury protection (PIP) coverage. Florida is one of those 13 states. Florida drivers are required to carry at least $10,000.00 in personal injury protection coverage, which is also known as "no fault" coverage. This coverage is personal in that it insures the policyholder for the benefit of the policy.
Uninsured And Underinsured Protection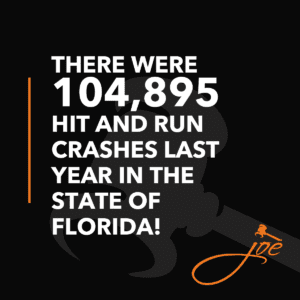 Personal injury protection is primarily designed to insure that an injured driver is not left without financial damage recourse when in an accident with an uninsured driver or a driver who fled the scene.
Most crashes result in serious injury and if the at-fault party has no bodily injury coverage or coverage with small limits, you will not be compensated for your injuries and losses. As Florida personal injury lawyers, we stress the importance of UM coverage for all drivers.
In Florida, bodily injury coverage is not required to drive, and many drivers in our area have not bodily injury coverage. When you buy insurance for your vehicle, please request UM coverage, and buy as much coverage as you can afford. This coverage is relatively inexpensive and very important.
Since hit and run crashes
(whether car vs car, car vs bike,
car vs motorcycle, or car vs pedestrian)
can result in catastrophic injuries,
please purchase liability and UM coverage.
This is important to protect you and your family. A board-certified civil trial lawyer can advise you on coverage and can help you navigate through the complex laws involving motorcycle crashes.
Many accidents involve multiple vehicles even when a driver leaves the scene. These motorists could all be liable for damages to a certain extent, as each driver is assessed a comparative negligence percentage when an accident is adjudicated.
Of course, this can be a complicated issue when one of the drivers is not found and identified. Hit-and-run drivers are typically charged for leaving the scene, and their resources can be limited if the state is imposing penalties first.
Even if a fleeing driver is identified and located, they may not have insurance coverage or can claim that a damage verdict creates a financial hardship and bargain for a reduced restitution payment order.
A Hit and Run Motorist May Be Guilty of Negligence
When you bring a personal injury or wrongful death lawsuit, there may be multiple standards of liability to consider. The American Bar Association (ABA) notes that two of those standards are negligence and intentional wrongdoing; a hit and run driver could be found guilty of both.
Investigation Tools
Fortunately, the abundance of security cameras in both residential and commercial areas has provided a key investigation tool in attempting to identify vehicles involved in a hit and run.  Many times, eyewitness accounts of a nighttime event will render various descriptions of the car and the driver since darkness if not helpful in allowing for a clear view of the hit and run suspect or their vehicle.
Even partial tag numbers can be helpful on many occasions.
In fact, our investigation team can run a search with a partial tag number and a general description of a car.  This will allow for a report of all cars meeting that description with those numbers of letters in their tag.  So, memorizing the entire tag number is not always required to help identify the suspect.  Partial tag numbers especially if the letters or numerals are consecutive are sufficient some of the time to at least narrow the suspect list down to a manageable number.
The Investigation Process in a Civil Case
It is extremely important in hit and run cases that the law firm start the investigation as soon as possible.  The authorities will do some initial investigation but if they hit a wall, they rarely push through it unless there is a fatality.  In fact, it has been our experience here at Zarzaur Law, that unless there is a fatality, authorities will likely not have a huge incentive to get to the bottom of any event unless the injuries are life-threatening.
Burden of Proof – Civil vs Criminal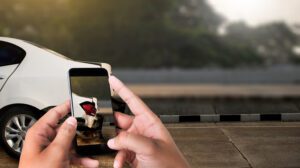 Also, it is noteworthy that the criminal justice system requires that the State prove its case "beyond a reasonable doubt".  This means that authorities investigating a hit and run accident will need to find compelling evidence that a specific person not just a specific car was involved before they can bring criminal charges.   However, in the civil justice system the burden of proof is "more likely than not" which is a much lower bar than in the criminal system.  Further, we are looking for the owner of the car and the driver and can use either as targets to get more information.
Another helpful piece of information is that criminal hit and run investigations sometimes stop when the suspect pleads the 5th amendment and refuses to answer questions when asked by the investigating officer.  In the civil system, however, we can actually use the fact that the suspect pleads the 5th against him or her in proving that they committed the civil offense.  The basis for this is that the constitution protects you from self-INCRIMINATION not from admitting to a NON-CRIMINAL offense.
Hit and Run Case in Downtown Pensacola
Our firm has handled many types of hit and run accidents and have typically been successful in identifying the suspect(s) and bringing them to justice in the civil system.  We have also noticed that if we are able to find more evidence in the civil system, we can refer those items to the investigating officer and in some cases, they can re-open the criminal investigation into the hit and run suspect.
Watch our ZTV video segment which provides an overview of an actual Hit and Run case that happened in Downtown Pensacola, FL and handled by Zarzaur Law, PA, plus an interview with the victim (our client).  >
Joe Zarzaur is a Board Certified Civil Trial Attorney whose firm is dedicated to promoting community safety since 2007. ZARZAUR LAW'S AREAS OF PRACTICE: Serious Personal Injury, Product Defect, Auto Accidents, Cycling Accidents, Motor Vehicle Accidents, Products Liability, Wrongful Death, Community Safety, Boat and Jet Ski Accidents, Slip and Fall Injuries, and more. Licensed in Alabama and Florida.
If you or a loved one is a victim of a hit and run accident, whether they be a driver, pedestrian, or a cyclist, it is imperative that you get a law firm on your side as soon as possible.  There must be evidence collection and investigation performed within hours or days of the event.  Weeks or months will be too far removed for any meaningful evidence collection for sure.  If you have further questions about hit and run accidents please call us at 855HIREjoe or you can find us on the web at zarzaurlaw.com.
Sources:
https://www.fox4now.com/news/local-news/lee-county/state-of-florida-cracking-down-on-hit-and-runs
https://spacecoastdaily.com/2023/02/hit-and-run-crashes-on-florida-roads-average-over-103000-per-year-drivers-urged-to-stay-at-the-scene/
https://www.flhsmv.gov/safety-center/driving-safety/hitrun/
http://www.leg.state.fl.us/statutes/index.cfm?App_mode=Display_Statute&URL=0300-0399/0316/Sections/0316.061.html