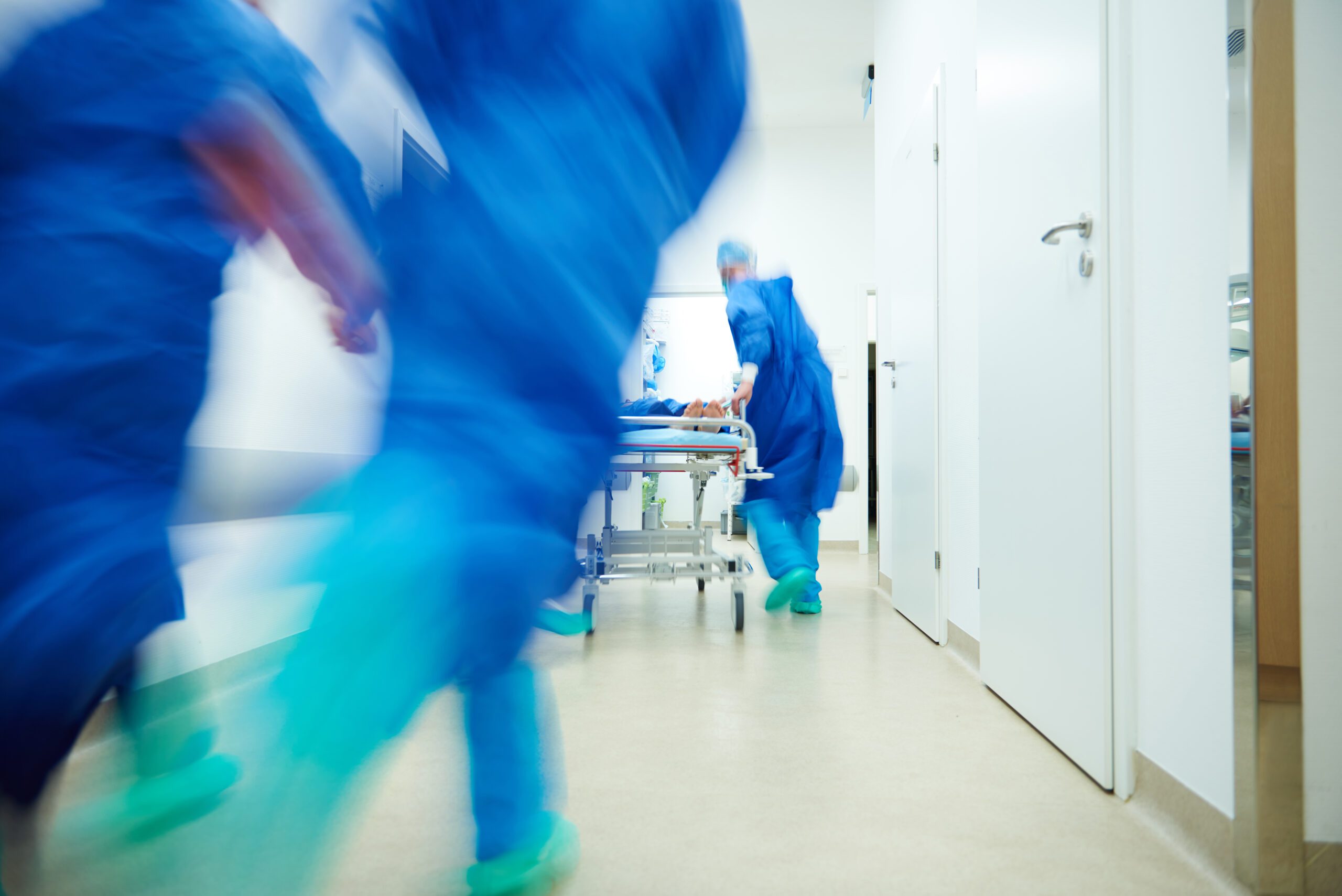 What is an Emergency Medical Condition (EMC) and Why It's Important?
Florida is one of only 13 other states in the US that has no-fault car insurance laws. Basically, these states require each driver to purchase their own injury coverage for car wrecks. If a wreck occurs between Florida drivers, then both the at-fault party and the victim have "no-fault" or "personal injury protection" (PIP) coverage. These PIP benefits are available for each party's own medical bills and lost wages WITHOUT regard to fault. So even the at-fault driver is entitled to their own policy's PIP benefits for their injuries and lost wages But, what about an emergency medical condition?
Emergency Medical Condition (EMC) From Accident and Personal Injury Protection Coverage.
When this law was first passed in Florida, all parties to a car wreck were immediately entitled to the entire $10,000.00 from the wreck until the entire amount had been paid out or exhausted. However, years of abuse of this benefit made the Florida legislature pass reforms to the PIP laws, making it harder to access the entire $10,000.00 benefit.
Under the current version of the PIP statute, parties are only entitled to $2,500.00 of the $10,000.00 PIP benefit at the outset. To access the remaining $7,500.00, the injured party must be diagnosed with an emergency medical condition, or "EMC." 
EMC Is Defined As:
"Emergency medical condition" means a medical condition manifesting itself by acute symptoms of sufficient severity, which may include severe pain, such that the absence of immediate medical attention could reasonably be expected to result in any of the following:
(a) Serious jeopardy to patient health.
(b) Serious impairment to bodily functions.
(c) Serious dysfunction of any bodily organ or part.
An EMC can only be found by a medical doctor, doctor of osteopathy, dentist, physician assistant, or APRN.
Omitted from this list are chiropractors, and it was the intent of the Florida legislature to remove chiropractors from the approval process in regards to PIP benefits.
EMCs can be diagnosed in real-time or later in your treatment. For example, if you go through the initial treatment and then realize that PIP only paid $2,500.00 since there was no documented EMC, So long as a physician is able to say that you "had" an EMC related to the car wreck at any point, then you will be eligible for the entire $10,000.00 benefit.
PIP Coverage Follows You No Matter What Car You Are In At The Time Of The Wreck.
If you do not qualify for PIP under your policy and there is no auto policy in your house that you qualify for PIP under, then you may qualify for PIP in the vehicle you were occupying at the time of the wreck.
PIP coverage can assist you as an injured party in a car wreck. It can aid you in getting the treatment necessary to diagnose or be the diagnosed of your car wreck-related injuries.
Injuries And Medical Bills
It should be noted that "no-fault" insurance refers to injuries and medical bills. If your car was damaged in an accident, which means the other driver was at fault and you were not at fault the cost to repair your vehicle would fall to the at-fault driver's insurance policy.
This is a significant issue for your case since these PIP benefits can be used to pay for valuable treatment related to your Florida car wreck case.
At the end of your case, all medical bills have to be paid, and if your health insurance pays for them, you will be required to reimburse your health insurance.  PIP benefits, however, do not have to be paid back or reimbursed.
So, it's in your best interest to use all of these benefits before you start using your own health insurance or start accumulating medical bills to be paid out of your own pocket.
WATCH OUR YOUTUBE VIDEO  >

Learn More About What To Do If You Are In An Accident From Our Car Wreck Checklist >
Joe Zarzaur is a Board Certified Civil Trial Attorney whose firm is dedicated to promoting community safety since 2007. ZARZAUR LAW'S AREAS OF PRACTICE: Serious Personal Injury, Product Defect, Auto Accidents, Cycling Accidents, Motor Vehicle Accidents, Products Liability, Wrongful Death, Community Safety, Boat and Jet Ski Accidents, Slip and Fall Injuries, and more. Licensed in Alabama and Florida.
It is also important to consult with a Board Certified Trial lawyer who has the knowledge and experience to help you. We know accidents can be stressful and want to make the process as easy as possible for you. Call Zarzaur Law, P.A. today at (855) Hire-Joe for a free legal consultation or visit www.zarzaurlaw.com.
If you or a loved one was involved in a Florida car wreck and/or has Florida PIP questions, please feel free to reach out to our firm at zarzaurlaw.com or call us at 855HireJoe.
Sources:
http://www.leg.state.fl.us/Statutes/index.cfm?App_mode=Display_Statute&URL=0600-0699/0627/Sections/0627.736.html