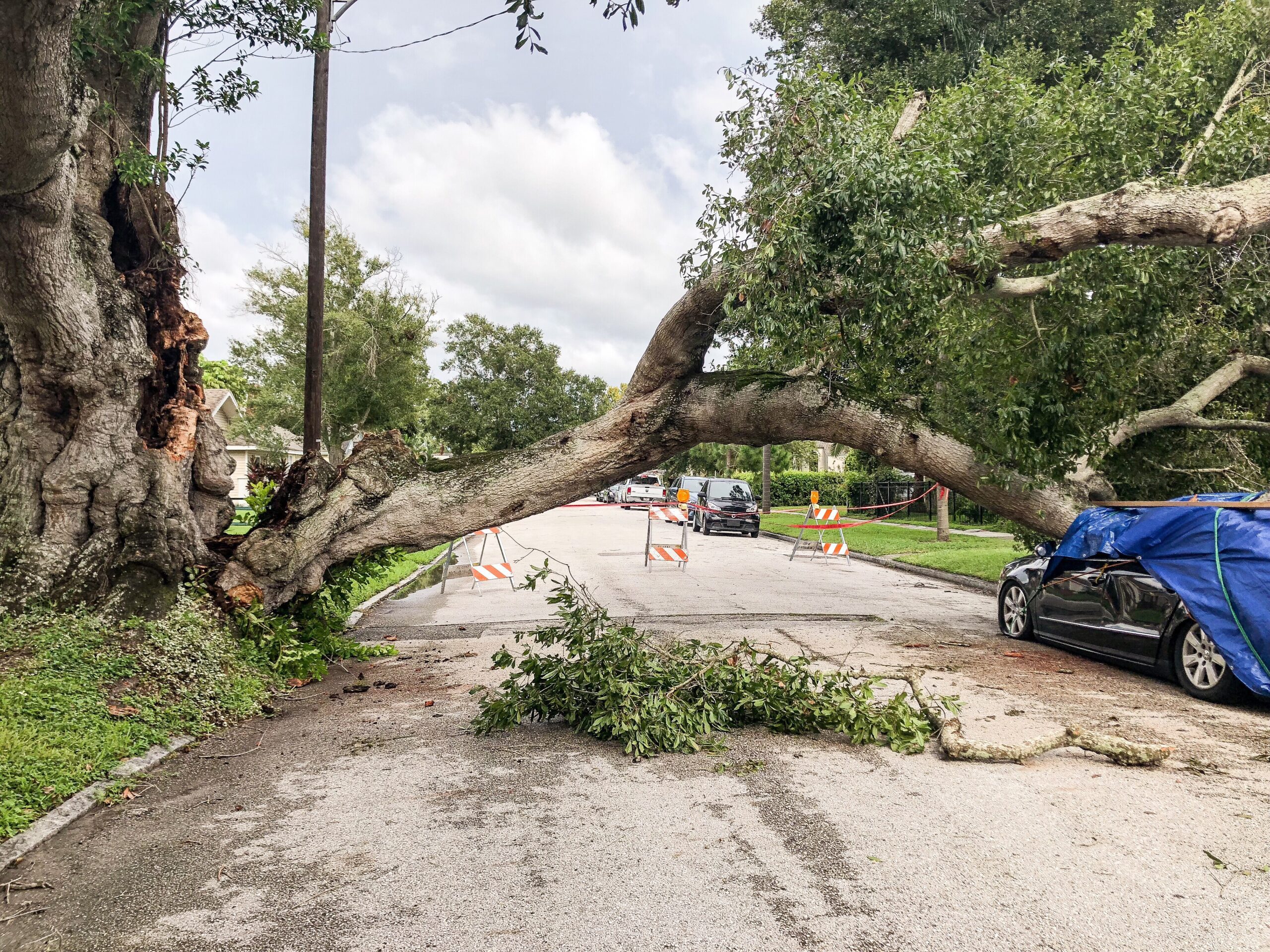 Comprehensive coverage is important optional coverage that all Florida insureds should consider purchasing. Comprehensive coverage basically covers any damage to your vehicle caused by virtually anything other than a collision with another vehicle.
What Does This Insurance Cover?
Your comprehensive auto insurance policy is like a bubble around your vehicle protecting it from harm. Unlike your liability insurance, which covers anything involving personal injury or property damage, comprehensive insurance covers non-vehicle related accidents, including:
Earthquakes
Falling objects (i.e., tree limb)
Fire or explosions
Floods
Hail
Hitting an animal
Lightning from thunderstorms, hurricanes, etc.
Theft
Tornadoes
Vandalism and other cases of civil disobedience (i.e. riots)
Windshield damage
Comprehensive auto insurance is just that — comprehensive. But it doesn't cover everything. Damage to your car or another person's car from a collision are still going to cost you, as are medical expenses for you and your passengers.
These hazards are generally rare occurrences, and that is what makes them relatively inexpensive coverage.
Comprehensive vs Collision Insurance Coverage
There's more than one way to expand your insurance coverage to protect your assets against the unexpected. Collision insurance will help you pay for any needed repairs in the event of a car-on-car accident. It covers collisions with other vehicles and collisions with stationary objects (i.e., fences, light poles, etc.). It also covers single-car rollover accidents, which can be beneficial for those navigating Florida's slick highways during during the summer months.
Similar to comprehensive coverage, collision coverage will require the policyholder to pay a deductible in order to receive the actual cash value for any necessary repairs or replacements for a damaged vehicle. What it does not cover is damage to another person's vehicle. In other words, if you were involved in a crash with another driver, and it was later determined that you were at fault for the crash, your collision insurance would cover your vehicle exclusively.
Again, comprehensive coverage is not required by Florida law, but when you request "full coverage," it comes with a full automobile policy in Florida.
If you have questions about comprehensive automobile coverage as it relates to your Florida automobile policy, you can contact us on the web at zarzaurlaw.com or call 855Hirejoe.
Joe Zarzaur is a Board Certified Civil Trial Attorney whose firm is dedicated to promoting community safety since 2007. ZARZAUR LAW'S AREAS OF PRACTICE: Serious Personal Injury, Product Defect, Auto Accidents, Cycling Accidents, Motor Vehicle Accidents, Products Liability, Wrongful Death, Community Safety, Boat and Jet Ski Accidents, Slip and Fall Injuries, and more. Licensed in Alabama and Florida.
It is also important to consult with a Board Certified Trial lawyer who has the knowledge and experience to help you. We know accidents can be stressful and want to make the process as easy as possible for you. Call Zarzaur Law, P.A. today at (855) Hire-Joe for a free legal consultation or visit www.zarzaurlaw.com.