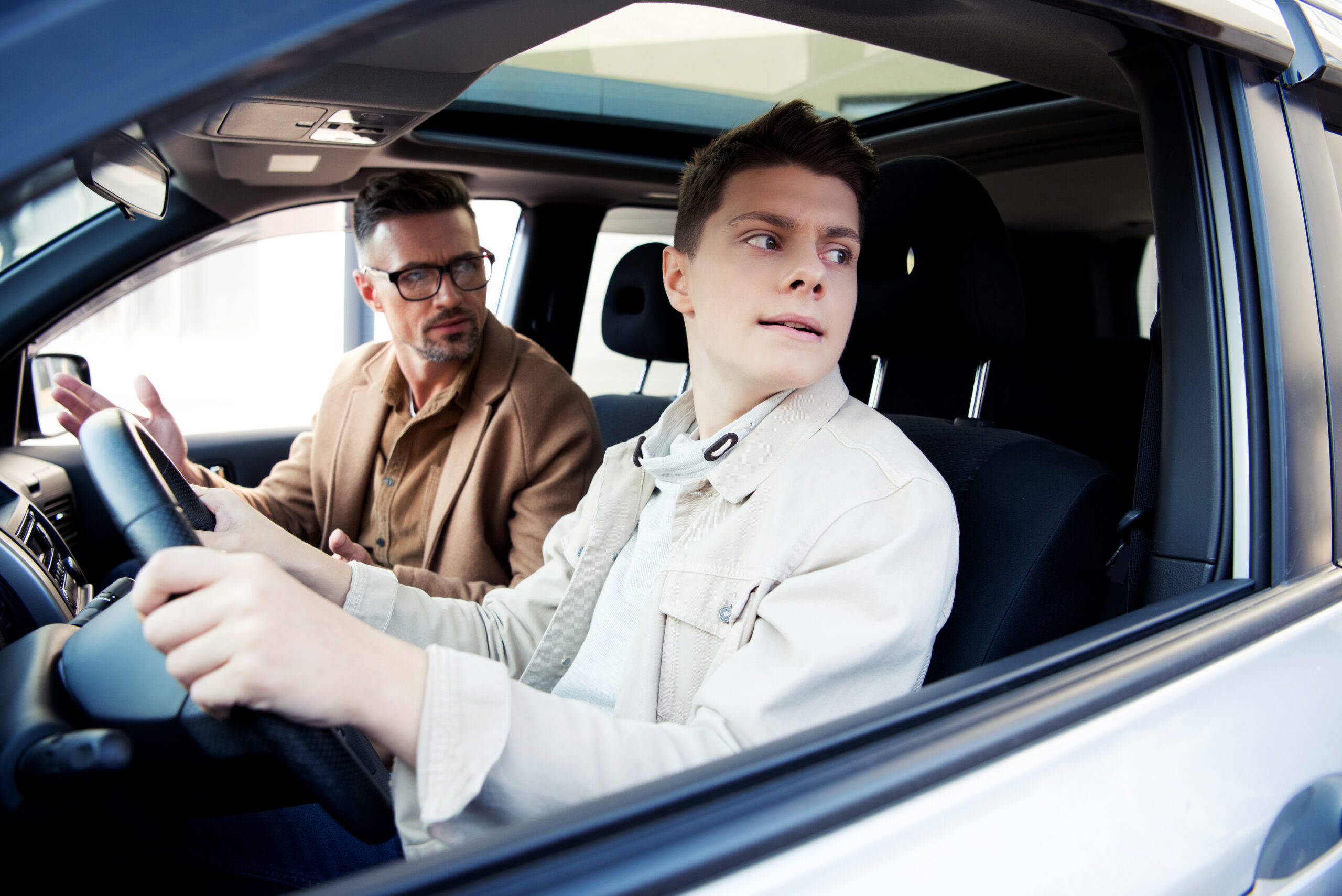 The day is finally here…. Your child is finally old enough to get behind the wheel of a car.  While it is very exciting for your child, it can be absolutely terrifying as a parent of a teenaged driver.
---
TEENAGED DRIVERS ARE SOME OF THE MOST DANGEROUS DRIVERS ON THE ROAD, WITH 15,918 DRIVERS UNDER THE AGE OF 18 INVOLVED IN MOTOR VEHICLE ACCIDENTS IN 2019 ALONE.
---
What Can You Do As A Parent To Keep Your Child Safe On The Road?
Talk to them.  Take the time to explain to them the importance of driving safely, and not being distracted. Take the time to explain to them the dangers associated with their newfound freedom.
Talk to Your Teen About the Dangers of Distracted Driving 
One of the biggest dangers associated with new and young drivers is driving while distracted.  Cellphones are perhaps one of the BIGGEST problems our new drivers face.  It seems all too easy to snap a pic, or respond to a text message.  But, those seconds matter.  Take the time to explain to your new driver that every second spent not looking at the road is a second that something terrible can happen.  That text message could be the difference between life and death.
Did you know Sleepy Driving is just as dangerous as distracted driving?  – LEARN MORE HERE >
2.  The Dangers Of Having Passengers 
Studies show that teenagers are two and half times more likely to take a risk while driving when they have a friend in the car.  Add a second passenger, and your child is three times more leads to 3 times more likely to take a risk.  While you can not always control who gets in your child's car,  you can take the time to explain to them the dangers of having other people in the car before they have experience.
3.  Drunk Driving 
Perhaps the most important conversation you can have with your new driver is the dangers associated with drunk driving.   Studies show that 16% of fatal car crashes involving teenaged drivers involved alcohol.  It is so important that you take the time to explain to your child the dangers surrounding alcohol and getting behind the wheel.  What might seem like not a big deal to them can lead to catastrophic consequences?
But this conversation doesn't stop with reminding them to not get behind the wheel while under the influence. It is also crucial that you spend time discussing with them the importance of not getting in the car with someone else who has been drinking and/or using drugs.
Seatbelt, Seatbelt, Seatbelt!! They save lives – 

4.  Be A Good Example 
While taking time to talk to your child about the dangers of driving distracted, with passengers, and under the influence is important, it is also crucial that you practice safe driving while they are in the car with you.  Your children are always watching you, and the best way to teach them to drive safely is to lead by example.
Joe Zarzaur is a Board Certified Civil Trial Lawyer whose firm is dedicated to promoting community safety since 2007. ZARZAUR LAW'S AREAS OF PRACTICE: Serious Personal Injury, Product Defect, Auto Accidents, Cycling Accidents, Motor Vehicle Accidents, Products Liability, Wrongful Death, Community Safety, Boat and Jet Ski Accidents, Slip and Fall Injuries, and more. Licensed in Alabama and Florida.
If you've been the victim of an accident, it's important that you don't make any rash decisions. Put yourself in the best possible position to receive the justice you deserve. It is also important to consult with a Board Certified Trial lawyer who has the knowledge and experience to help you. We know accidents can be stressful and want to make the process as easy as possible for you. Call Zarzaur Law, P.A. today at (855) Hire-Joe, or by requesting a free case review through our website.
Sources:
https://www.teendriversource.org/teen-crash-risks-prevention/car-accident-prevention/basic-facts-about-teen-crashes
https://www.dosomething.org/us/facts/11-facts-about-teen-driving
https://www.flhsmv.gov/pdf/crashreports/crash_facts_2019.pdf
https://www.nhtsa.gov/road-safety/teen-driving