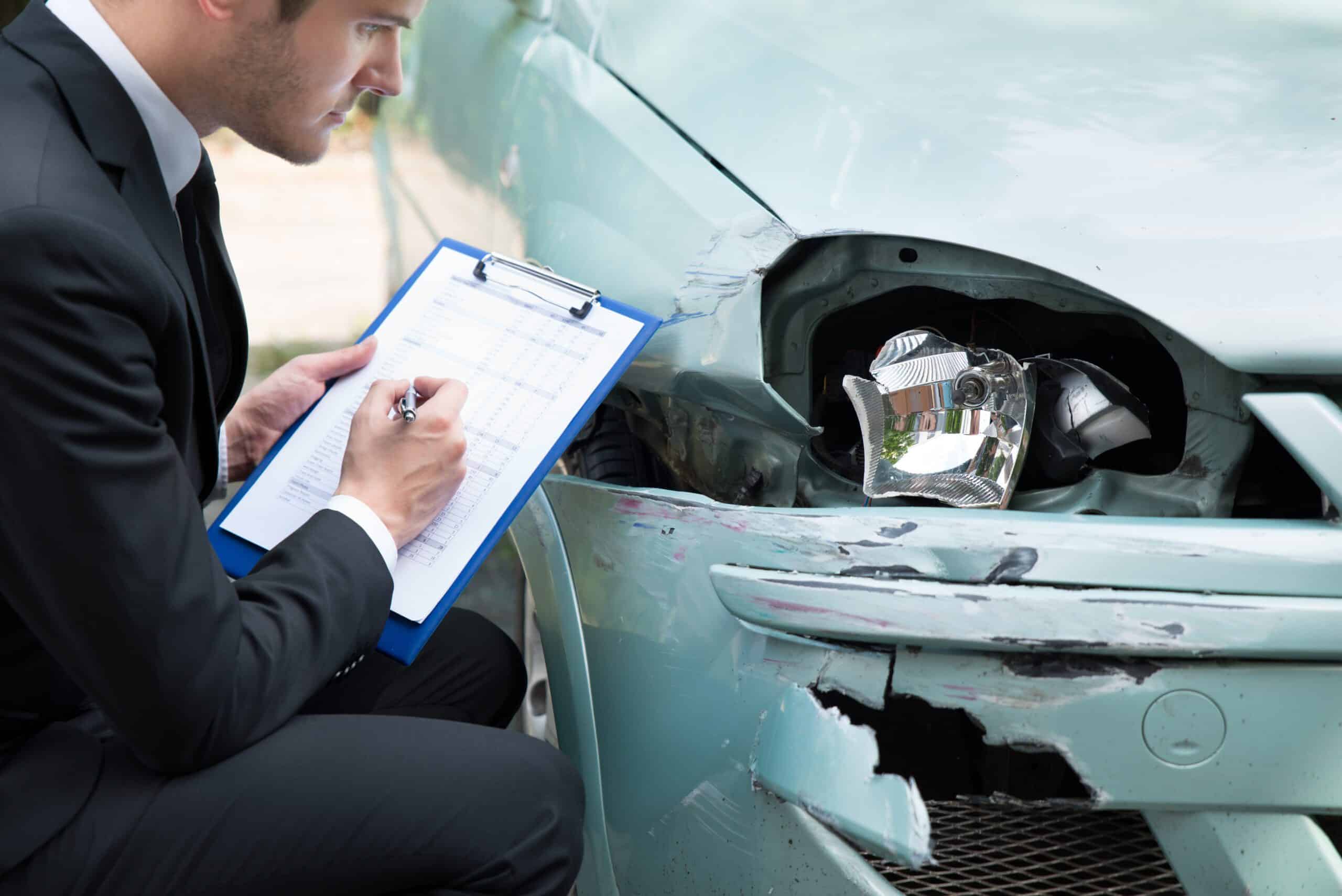 Being in a car accident in Florida can be frightening and even life-changing. After you have determined your injuries and damages to your vehicle and contacted an attorney, etc., the next scary and valid concern is "Will my insurance rates go up because of a car accident?"
Factors That Contribute To Insurance Rate Increases
Some of the most commonly reviewed factors that insurance companies consider when determining your car insurance premium include:
Driving history
Credit score
Age
Zip code
History of making claims

How Do Credit Scores Affect Car Insurance Rates?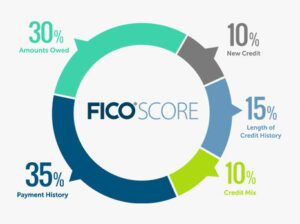 A driver's credit score has a noticeable effect on car insurance prices. The vast majority of insurers use credit scores as a factor.
Your credit score, also called a FICO Score, is calculated based on five factors, all related to your borrowing history and current situation.
Payment history: 35%
Amount owed: 30%
Length of credit history: 15%
Mix of credit types: 10%
New credit: 10%
Credit scores range from 300 to 850. They are often divided into several tiers.
A credit-based insurance score doesn't measure how creditworthy you are, but rather how risky you are from an auto insurance perspective, based on your creditworthiness.
Per Florida Statutes §626.9541,
your car insurance should
not go up after an accident
unless you were "substantially at fault."
Rate increases based on an at-fault accident can stay in effect for three to five years. This can quickly add up, which is why proving the other party's fault is so crucial.
Florida Is A No-Fault State
As a no-fault state, persons involved in a car accident are required to file a claim with their insurance company first. Regardless of who caused the Florida car accident, accident victims must contact their insurance company to file a claim under their PIP insurance policy.
But The Accident Wasn't Your Fault
If you weren't at fault for an accident, it might not count against you at all.
States take varying approaches. In the 12 states with no-fault insurance, your insurance rates are more likely to go up after a crash, even if you aren't at fault. That's because in these states, everyone involved in an accident makes claims to their insurance policies for their own injuries (and their passengers' injuries). So your insurer must pay on your behalf, regardless of whether you caused the crash.
But some states (like Florida)
prohibit insurance companies
from raising your premium
if the accident wasn't your fault.
If you are not liable for a car accident, your insurance rates should not increase. Rates should only increase when you are at-fault for an accident that causes injuries or other damages.
For example, the following situation should not result in an increase in your insurance rates:
You were the victim of a hit-and-run accident.

Your car was hit by another vehicle when it was legally parked.

Your car was rear-ended by another vehicle.

Your car was T-boned by another vehicle.

Your car was side-swiped by another vehicle.

A collision with an animal or damage caused by falling or flying objects
Be aware that your insurance company may require documentation that supports the fact that you were not at-fault for the accident. You may be asked to provide a copy of the police report, a statement from the other driver's insurance company showing they accept fault for the accident, the other driver's written statement, a statement from you about what happened, and any other evidence to support that you were not at fault. This is where an experienced car accident/personal injury attorney, like Joe Zarzaur, can help guide you through this process and help protect your rights.
What Should You Do If You Are In A Florida Car Accident?
1. Call the police and file a report.
2. Swap information (including any insurance information they may have).
3. Gather details.
4. Take pictures/video
5. Gather the contact information of any witnesses.
6. Seek medical care immediately for any injuries, no matter how minor you think they might be.
GET MORE HELPFUL INFORMATION ON WHAT TO DO AFTER AN ACCIDENT HERE AT OUR "Car Wreck Checklist" >
Joe Zarzaur is a Board Certified Civil Trial Lawyer whose firm has been promoting community safety since 2007. AT ZARZAUR LAW, WE PRACTICE IN THE FOLLOWING AREAS: SERIOUS PERSONAL INJURY, PRODUCT DEFECT, AUTO ACCIDENTS, CYCLING ACCIDENTS, MOTOR VEHICLE ACCIDENTS, PRODUCT LIABILITY, WRONGFUL DEATH, COMMUNITY SAFETY, BOAT, AND JET SKI ACCIDENTS, AND SLIP AND FALL. Licensed in Alabama and Florida.
If you've been injured in a car accident, it's important that you don't make any rash decisions. Put yourself in the best possible position to receive the justice you deserve. It is also important to consult with a Board-Certified Trial Lawyer who has the knowledge and experience to help you. We know accidents can be stressful, and we want to make the process as easy as possible for you.
Call Zarzaur Law, P.A. today at (855) Hire-Joe for a free legal consultation or visit www.zarzaurlaw.com.
If you or a loved one is injured in a car wreck while "on the job" feel free to reach out to our firm for a free consultation at zarzaurlaw.com or 855HireJoe.
https://www.valuepenguin.com/how-does-your-credit-score-affect-auto-insurance-rates
https://www.forbes.com/advisor/car-insurance/rate-increase-poor-credit/
https://www.thezebra.com/resources/research/credit-insurance-rates/
https://www.autoinsurance.org/what-auto-insurance-companies-use-a-credit-score/