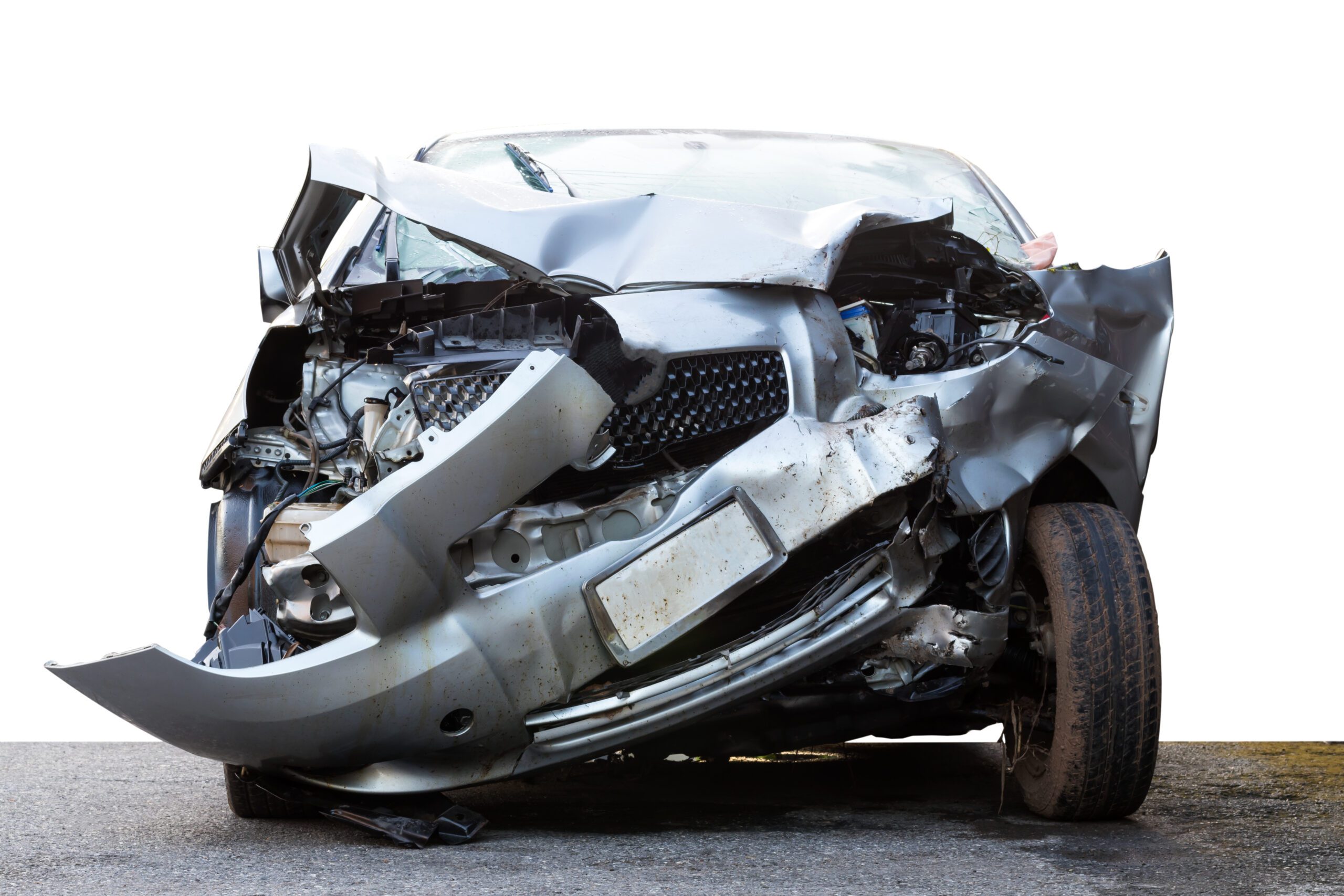 Car wrecks that result in the death of the victim go from being called personal injury cases to wrongful death car wreck cases.  Car wrecks that result in the death of the victim change in legal terminology because the death of the individual means that the claim can only be brought under Florida's Wrongful death statute.
Despite the overwhelming amount of information about careless or unsafe driving, accidents can still happen. When someone's action lead to another's death, whether it is accidental, intentional, or a car manufacturer defect, the deceased's loved ones may be entitled to compensation for the wrongful death. Wrongful death in a car accident can happen for a variety of reasons such as negligence or recklessness by another motorist, criminal activity, or even because of a manufacturing defect by the automaker.
Below you will find key information about wrongful death car accidents, including the common causes of car accidents, and your options when filing a claim.
What are the Main Causes of Car Accidents?
Car accidents are a common occurrence. Think about all the times you have been sitting in rush hour traffic listening to a traffic report on the radio where the announcer lists out the number of accidents in a given time period. Common causes of car accidents that can lead to a fatality include:
Texting and driving (distracted driving)
Driving under the influence of drugs (including prescription drugs) and/or alcohol (DUI)
Reckless driving (speeding, racing, passing when it is unsafe, etc.)
Poor weather conditions
Driver fatigue
Street and highway defects
Car manufacturing defects
Inexperienced and/or elderly drivers
Running a red light or stop sign
Failing to yield
Speeding
There are no more serious cases in our legal system and in our firm, these files have a special place for all of us working with these families.
The Florida Statute of Limitations
Florida statute of limitations for wrongful death cases is only two years as opposed to the four-year statute of limitations for injury cases.  Given this shorter time limitation, it is imperative to have a law firm working on the wrongful death case as soon as the family can deal with discussing the case.
At the same time, this is the wrongful death of a loved one is always a shock.  It is always the result of a traumatic and unexpected incident.  So, it is completely normal and understandable for families to deal with the initial grief of the loved one before having to discuss the subject with a law firm.
Securing Evidence
It is important, however, that as soon as possible the law firm be engaged since they will need to secure evidence and perform an investigation.  The insurance company or entity responsible for the death will immediately send a team of experts out to start working on the defense of the case.  They will always have a head start on the family's lawyer since the family is always dealing with the grief and loss of a loved one first.  The companies are only thinking about how to minimize their legal liability.
Florida's Wrongful Death Statute
Florida's Wrongful Death Statute has specific provisions that control every facet of the case from who can bring the case to who can legally recover for the death of the victim.  The phrase wrongful death means that death is brought about by the wrongful conduct of another.  This wrongful conduct can range from intentional acts to pure negligent conduct and every state of mind in between.
As we have discussed in previous posts, wrongful death cases are brought on behalf of the legal survivors of the victim and in some rare circumstances can also include claims to punish the wrongful actor.  Florida's Wrongful Death Law dictates everything in relation to these cases from the proper party to bring it and who may benefit from the suit and who may not benefit.
If there is a car wreck that involves a death to one or more of the victims, then that family should be consulting an injury lawyer that has experience with the Florida Wrongful Death Act.
If you or a loved one is involved in a car wreck and there is a death of one of the victims, it is important to hire a law firm that has plenty of experience navigating Florida's Wrongful Death Act.  For more information and free consultation of your Wrongful Death case from a car wreck, please find us on the web at zarzaurlaw.com or call us at 855Hirejoe.
Joe Zarzaur is a Board Certified Civil Trial Attorney whose firm is dedicated to promoting community safety since 2007. ZARZAUR LAW'S AREAS OF PRACTICE: Serious Personal Injury, Product Defect, Auto Accidents, Cycling Accidents, Motor Vehicle Accidents, Products Liability, Wrongful Death, Community Safety, Boat and Jet Ski Accidents, Slip and Fall Injuries, and more. Licensed in Alabama and Florida.
If you've been the victim of an auto accident, it's important that you don't make any rash decisions. Put yourself in the best possible position to receive the justice you deserve. It is also important to consult with a Board Certified Trial lawyer who has the knowledge and experience to help you. We know accidents can be stressful and want to make the process as easy as possible for you. Call Zarzaur Law, P.A. today at (855) Hire-Joe for a free legal consultation or visit www.zarzaurlaw.com.
Sources:
https://www.findlaw.com/injury/torts-and-personal-injuries/wrongful-death-in-a-car-accident.html