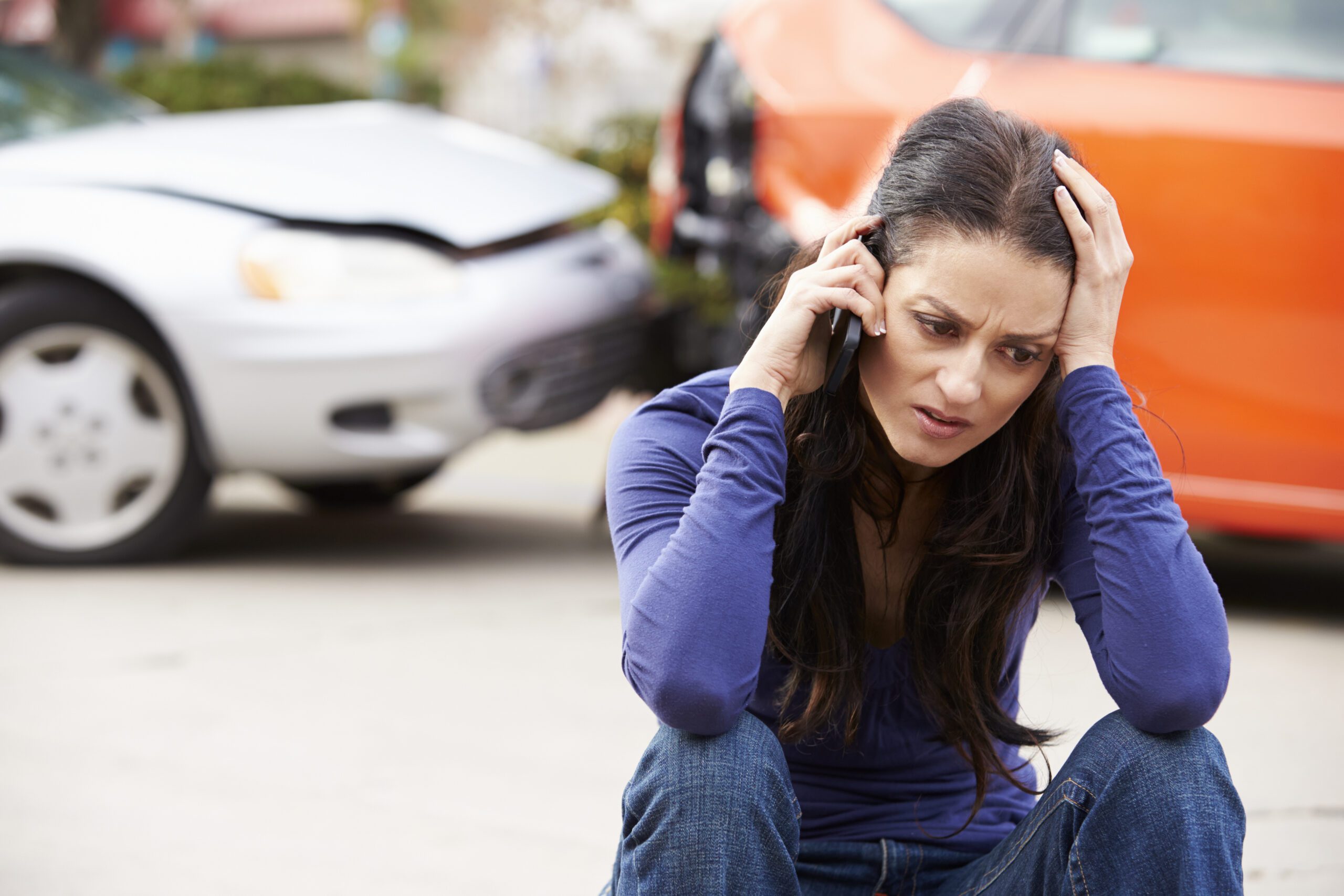 As a personal injury lawyer, not more than two consecutive business days go by when we are asked by a potential client if their case is worth pursuing with a lawyer. The answer is nearly always the same, "Maybe so." Like everything else in the law, the question of whether your car wreck case or medical malpractice case is worthy of pursuit involves a multifactorial analysis.
The Car Wreck Scenario
In the car wreck scenario, it usually involves a discussion about how bad the damage is to the cars, what kind of symptoms the potential client is experiencing and what their medical history was like prior to this event. There is also some consideration (although only preliminary at this stage) about the potential insurance coverage or collectability of the at-fault party.
Property Damage
In regards to the amount of damage to the vehicles involved, the discussion is likely to involve some evaluation about whether the airbags deployed, whether the damage to the cars involved will likely result in their being totaled. If not totaled, how much of the car was damaged and where was the impact relative to the potential client's position in the car?
Emergency Room Visit Is Only The Beginning
Many times, the potential client will have gone to the emergency room, where they are nearly always treated and released for follow-up care. Many people believe that the emergency room is there to diagnose ANY and all injuries sustained in a car accident. Let's be clear, the ER is not there to diagnose any injury that is not LIFE threatening or LIMB THREATENING. Leaving the ER after a car wreck and not being admitted will be the case with nearly every car wreck victim, even those that later require hundreds of thousands or even millions of dollars in treatment. The ER is not in the business of diagnosing all of your potential injuries from an event, just those things that justify immediate admission and treatment. Potential clients leave the ER, and most equate not being admitted as being "OK" or "uninjured" from the wreck.  
The opposite is actually true. Being released from the ER more likely means that you have something wrong with you that will be diagnosed in the coming weeks. This diagnosis, many times, involves being later admitted for surgery or for other invasive treatments that require some level of hospitalization.
Common Injuries From Car Wrecks
It's important to understand that the most common injury from a wreck is an injury to a disc in your back or neck. These injuries are not even investigated in the ER since the only test that is specific enough for those injuries is an MRI, and those are not usually offered in the ER setting. Typically, the ER will perform X-rays and sometimes a CT scan. These tests are excellent for diagnosing serious acute injuries that could be life-or limb-threatening, but they are equally inadequate for diagnosing common disc injuries. The thing about disc injuries that is most dangerous is that the pain is not specific and many times involves pain radiating into a limb, so you may not immediately associate it with your back or neck. MRI's are usually not ordered until your swelling has gone down, and typically not until several weeks after the wreck.
Treatment For Disc Injuries
Treatment for disc injuries can range from therapy and medications to full-blown surgery. The cost of treatment over a person's life expectancy for serious disc injuries can easily be well into the six figures and many times more than that. Alternatively, I tell potential clients, "Let's assume you do not have a disc injury after a wreck." The great thing about having the MRI is that we now have some level of security in knowing that your MRI is clean after this wreck and that 2 years from now you are not going to have a disc injury diagnosed and it be too late to bring a claim or that you settled your claim on your own too cheaply.
So Why Involve a Personal Injury Attorney?
Generally speaking, in my experience, if there are cars involved in the wreck that are totaled and you are not under the age of 30 (so you're not a spry and somewhat elastic teenager) and you are having symptoms from the wreck, you could likely have a serious injury and your case is worth having a personal injury lawyer handle.
The conversation usually includes a discussion about the fact that hiring a Florida personal injury lawyer on a pure contingency fee agreement commits you to ZERO unless you win your case. So, that means first you have to have a case, and second, you have to win it before the law firm earns a fee. Another way to put it is this: if you sign with a Florida personal injury lawyer and there is a pure contingency fee agreement and it turns out that the lawyer decides that you do not have a good enough case to warrant having the law firm involved in or your injury turns out to not be serious enough to proceed with the claim, then you have gotten some free legal advice and, as a by-product, you have gotten a peace of mind in knowing that medically you are not going to have some undiscovered injury which doesn't manifest for years.
Peace Of Mind
More importantly, since there is no case and no settlement, you owe the lawyer nothing for their advice and guidance. There is truly no downside so long as you hire the right kind of lawyer who gives you good advice on the medical treatment and actually has the ability to interpret the results or has someone in their firm that can do such medical record evaluations.
The Worth Of Insurance Information
The other big topic in these conversations is insurance. This topic is fairly easy to dispose of. We always tell clients that Florida law permits a claimant to request insurance information directly from the insurance company for any party involved in an injury-causing event. The insurance company has to provide not only the information about the policy but the actual policies and they have to provide a sworn statement that the insurance company either knows of other insurance that might also have coverage for the event or must state that it is not aware of any other insurance policy that might have coverage for the event. As you can imagine, having this information at the outset of a claim is invaluable since it can save a ton of time and resources in determining which party will be financially viable to go after and which ones may not be.
Watch our Youtube Video now:
FREE Consultation: No Fee Unless We Win
In sum, hiring us to evaluate your personal injury case makes sense and is free, unless you end up with a claim and that claim wins and is paid. If your case ends up not being good enough to pursue (which thankfully means your injury turned out to not be serious), then we part ways and there is no cost or fee since we didn't have a case and it wasn't won. If, however, you do end up with a diagnosis that is serious and involves a lifetime of medical care and medical bills, we will get you paid.
If you have further questions about whether your case is worth having a lawyer, please feel free to call me at 855-HIREJOE or find us on the web at zarzaurlaw.com
Joe Zarzaur is a Board Certified Civil Trial Lawyer whose firm is dedicated to promoting community safety since 2007. ZARZAUR LAW'S AREAS OF PRACTICE: Serious Personal Injury, Product Defect, Auto Accidents, Cycling Accidents, Motor Vehicle Accidents, Products Liability, Wrongful Death, Community Safety, Boat and Jet Ski Accidents, Slip and Fall Injuries, and more. Licensed in Alabama and Florida.
If you've been the victim of an auto accident, it's important that you don't make any rash decisions. Put yourself in the best possible position to receive the justice you deserve. It is also important to consult with a Board Certified Trial lawyer who has the knowledge and experience to help you. We know accidents can be stressful and want to make the process as easy as possible for you. Call Zarzaur Law, P.A. today at (855) Hire-Joe for a free legal consultation or visit www.zarzaurlaw.com.