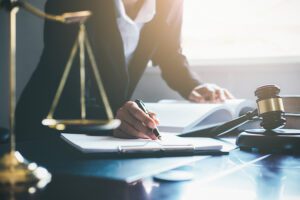 In civil trial proceedings in Florida there is a process during the lawsuit that addresses different issues; these are handled during "motion hearings."
90-99% OF CIVIL LAWSUIT CASES THAT ARE FILED
END UP SETTLING.
A hearing refers to any formal proceeding before a court. The term usually refers to a brief court session that resolves a specific question before a full court trial takes place or to such specialized proceedings as administrative hearings.
In a hearing, evidence and arguments will be presented to determine some issue of fact or both issues of fact and law.
Hearings are different from trials since the court is dealing with a specific legal issue that has to be dealt with, whereas a trial is the entire case being decided by a jury.
What Usually Happens At A Hearing?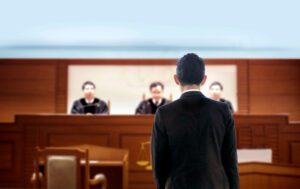 At hearings, the court relies on written declarations and your arguments. Hearings can determine temporary, agreed, or some procedural matters. The trial is where you present evidence and arguments for the judge to use in making a final decision.
In a civil case, a "hearing" is any proceeding before a judge in court. There may be multiple hearings before the trial itself takes place. These can include scheduling hearings, hearings on motions, hearings regarding discovery, hearings relating to evidence, or any number of other things.
What Happens At The First Hearing In A Civil Case?
At the first hearing of the suit, the court frames the issues pertaining to the suit. Issues arise when the allegations of a party are denied by other. Each such allegation (which is denied by the other party) shall be an issue, and in the end, judgment is given individually on the issues.
Motions
Motions are not pleadings but are requests for the judge to make a legal ruling. Some of the most common pre-trial motions include:
Motion To Discover. a motion by which one party seeks to gain information from the adverse party.
Motion To Dismiss. This motion asks the court to dismiss the suit because it doesn't have a legally sound basis, even if all the facts alleged are proven true.
Motion For Summary Judgment (sometimes called a motion for summary disposition). This motion asks the court for a judgment on the merits of the case before the trial. It is properly made where there is no dispute about the facts and only a question of law needs to be decided.
Civil Trial Attorneys In Florida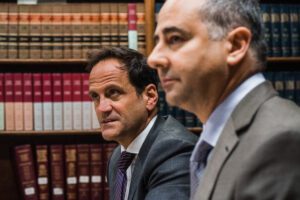 Trial Experience with big jury verdicts matters to the insurance company on the other side of the case and it should matter to you. If the lawyer handling your case himself/herself has the substantial trial experience it will matter and affect the value of your case. If however, on the other hand, the lawyer handling your case does not have substantial jury trial experience with big verdicts, it will also affect your case.
Joe Zarzaur is a Board Certified Civil Trial Lawyer and has record jury verdicts in both Escambia and Santa Rosa County in injury cases. He obtained a 9.3 million dollar verdict from an Escambia County jury and has a 2.5 million dollar verdict from a Santa Rosa County jury. These were both injury cases that did not involve death.
Joe Zarzaur is a Board Certified Civil Trial Attorney whose firm is dedicated to promoting community safety since 2007. ZARZAUR LAW'S AREAS OF PRACTICE: Serious Personal Injury, Product Defect, Auto Accidents, Cycling Accidents, Motor Vehicle Accidents, Products Liability, Wrongful Death, Community Safety, Boat and Jet Ski Accidents, Slip and Fall Injuries, and more. Licensed in Alabama and Florida.
If you've been the victim of an accident, it's important that you don't make any rash decisions. Put yourself in the best possible position to receive the justice you deserve. It is also important to consult with a Board Certified Trial lawyer who has the knowledge and experience to help you.
We know accidents can be stressful and want to make the process as easy as possible for you. Call Zarzaur Law, P.A. today at (855) Hire-Joe for a free legal consultation or visit www.zarzaurlaw.com.
Sources:
https://www.flmd.uscourts.gov/civil-case-flowchart
https://www.law.cornell.edu/wex/hearing
https://www.americanbar.org/groups/public_education/resources/law_related_education_network/how_courts_work/cases_pretrial/
https://www.americanbar.org/groups/public_education/resources/law_related_education_network/how_courts_work/motions/
https://www.findlaw.com/litigation/filing-a-lawsuit/civil-cases-the-basics.html