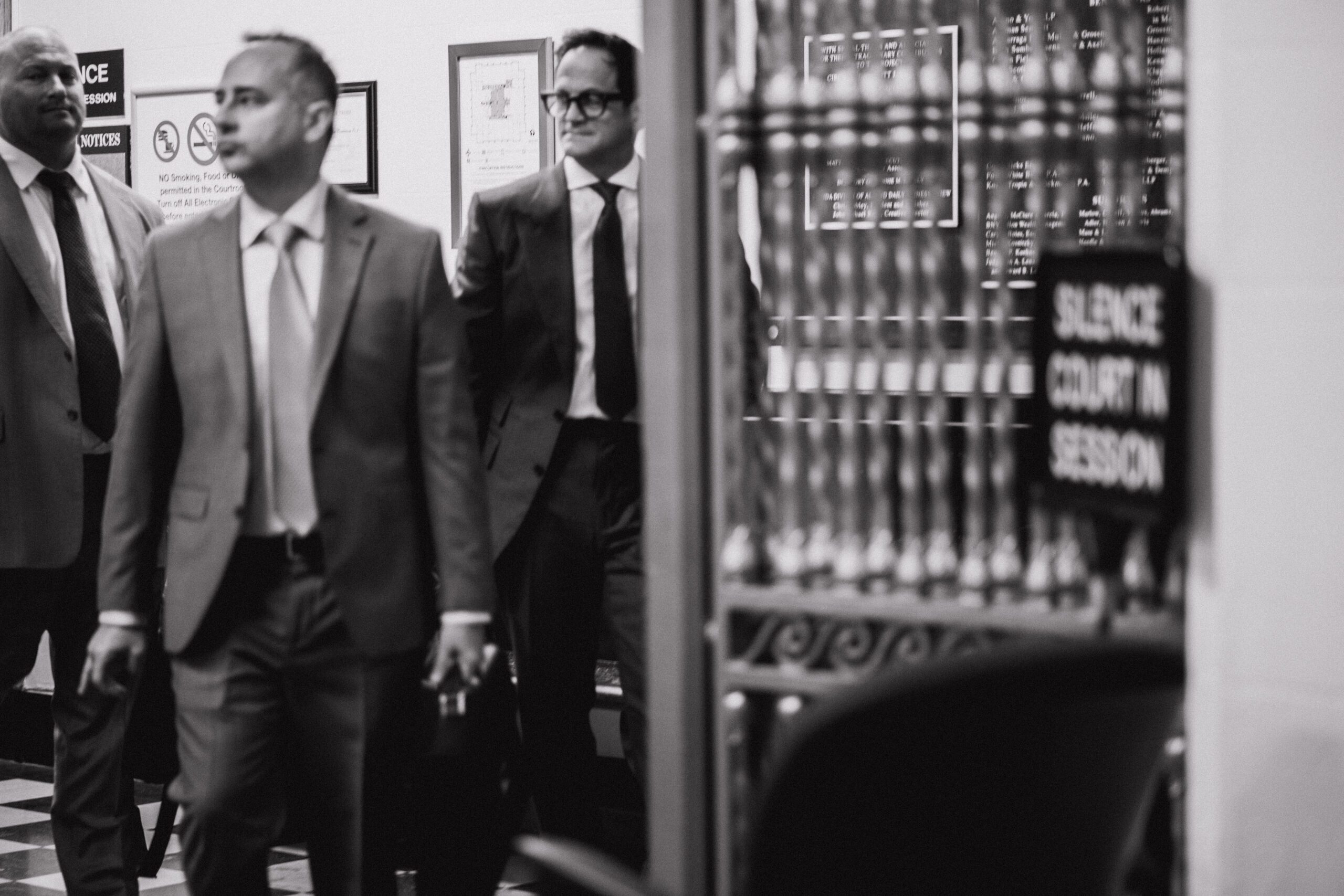 While only about one percent of personal injury cases are resolved by trial, the prospect of a trial has a significant impact on the case, particularly its value. If a personal injury case cannot be resolved through negotiation or mediation, the case will go to trial and a jury will hear the evidence, apply the law as instructed by the judge, and decide the case.
The lawyer representing a plaintiff injured in an accident must be ready, willing, and able to actually try their client's case should it be necessary. That lawyer must be an experienced trial lawyer, not just a personal injury lawyer.
Not All Personal Injury Lawyers Are Trial Lawyers.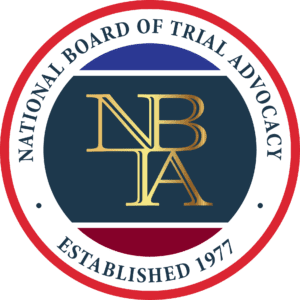 Trial lawyers pursue specialized training in client advocacy and have more experience in the courtroom than other attorneys who typically deal with out-of-court settlements. If your case is likely to go to trial or you simply want to be on the safe side, it's a good idea to seek out a board-certified trial attorney in the practice area of your case; this ensures that you are prepared with a highly experienced representative if the case is taken all the way to court and may even serve as a deterrent for low settlement offers from a defendant that wants to avoid a lengthy and difficult trial process.
Your trial lawyer will not settle or pressure you to take an offer that is not in your best interest. The insurance adjuster will tell you that you do not need a lawyer, that it will cost you more than it is worth, and that it will be rare. Don't fall for this strategy. They do not have your best interests at heart and only want to settle as cheaply as possible. You have an absolute right to consult with an attorney, and you should consult with an experienced attorney to get the best advice. Going to trial is sometimes necessary, and oftentimes, you need to go through with filing a lawsuit to show the other side that you are serious.
Trial Lawyers Are Prepared To Go To Court At Any Time.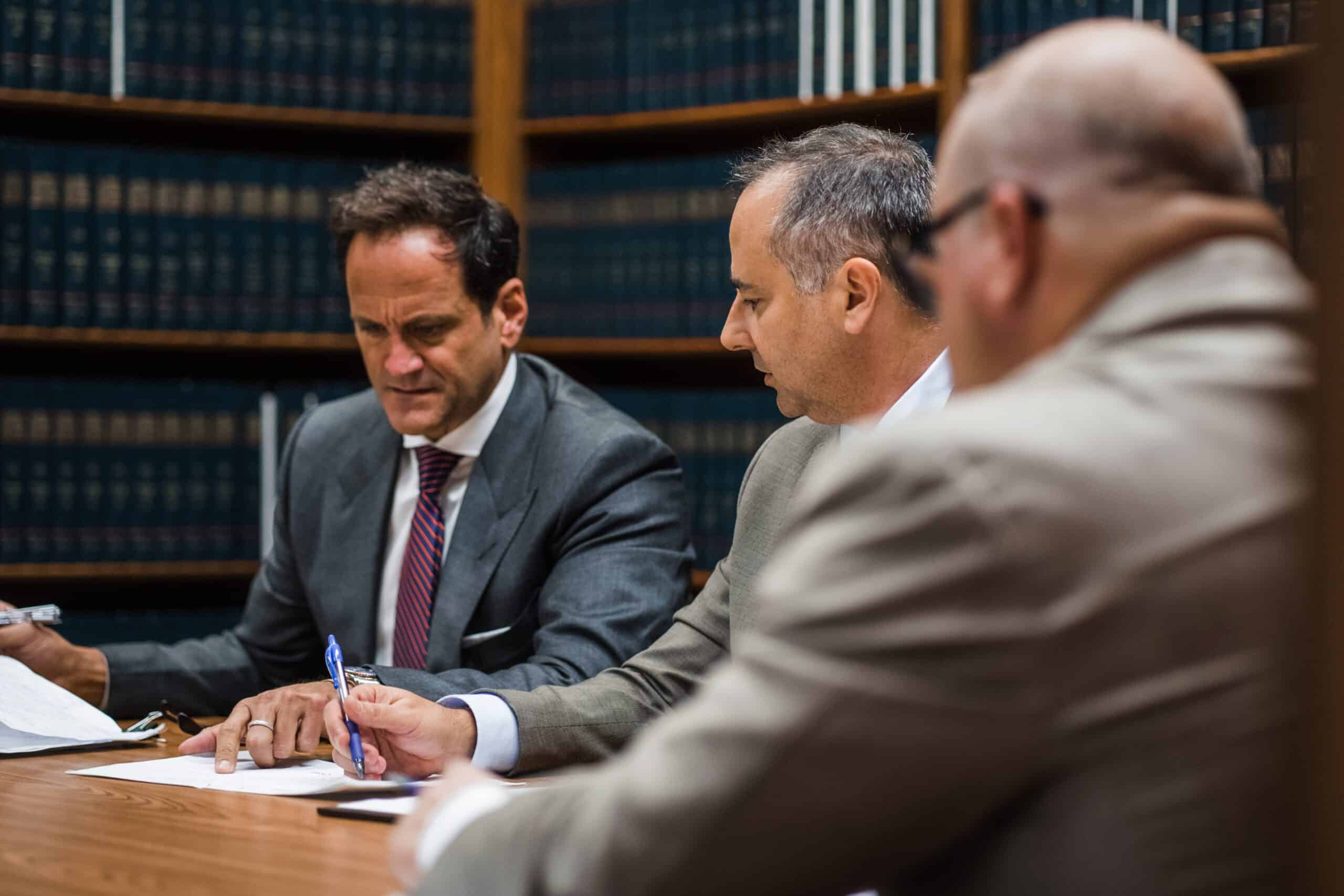 Some attorneys may be more likely to settle out of court than take a case to trial; this isn't necessarily bad, as many cases can be settled fairly outside of court. However, hiring an attorney with no trial experience could make them more likely to settle for a lower number out of court than you could have received in a jury trial.
For personal injury cases, hiring a trial lawyer does not necessarily cost any more than hiring another attorney, but may result in a larger payout if a successful verdict is won. Additionally, trial lawyers will often collect different types of evidence than those collected by other attorneys, as some types of evidence might be more important to have in the event of courtroom litigation.
Trial Lawyers Have More Experience In The Courtroom.
Courtroom litigation differs significantly from out-of-court negotiations like those conducted to reach a settlement. Client advocacy in the courtroom requires not only a strong understanding of trial procedure but the ability to present evidence and arguments clearly and eloquently before a judge and jury; some attorneys may have more experience with this than others.
If you are dealing with a catastrophic injury case or an uncooperative defendant, it may be hard to negotiate a fair settlement without going to court. In this case, having a trial attorney who has spent a good deal of their career in the courtroom, knows the judges, and is confident in presenting evidence to a jury may give you a better chance at success than an attorney who spends more time out of court than in.
Some Insurance Companies Keep Track Of Successful Trial Lawyers To Avoid Drawn-Out Legal Battles.
It may surprise you to learn that some defendants (insurance companies) that frequently find personal injury claims brought against them keep track of successful trial attorneys in the area. If the defendant or opposing counsel is familiar with your attorney's track record for success and fearlessness in the courtroom, they could be far more likely to make a strong settlement offer upfront rather than risk an equally high verdict on top of additional legal costs in trial.
It Doesn't Cost Any More To Hire An Experienced Civil Trial Lawyer.
Hiring a trial attorney does not necessarily cost more than hiring another attorney. Most personal injury attorneys offer free consultations and work on contingency, which means clients don't pay unless and until they win their case; this rule of thumb applies to trial lawyers as well as other personal injury lawyers, allowing injured parties and their families to benefit from the strength and experience of a trial attorney without paying exorbitant out-of-pocket costs.
In This Business, The Jury Trial Experience Of Your Personal Injury Lawyer Matters.
Trial experience with big jury verdicts matters to the insurance company on the other side of the case, and it should matter to you. If the lawyer handling your case has substantial trial experience, it will matter and affect the value of your case. However, if, on the other hand, the lawyer handling your case does not have substantial jury trial experience with big verdicts, it will also affect your case. Many larger firms will attract you with a senior lawyer's credentials and then, once you sign with them, your case will be handled by a lower level lawyer without experience with jury trials and verdicts.
At Zarzaur Law, we only take quality cases so that Joe Zarzaur can be the primary personal injury lawyer. Mr. Zarzaur is a Board Certified Civil Trial Lawyer and has recorded jury verdicts in both Escambia and Santa Rosa Counties in injury cases. He obtained a 9.3 million dollar verdict from an Escambia County jury and had a 2.5 million dollar verdict from a Santa Rosa County jury. These were both injury cases that did not involve death. Only about 1% of Florida lawyers are board certified, and between Pensacola and Panama City, only a handful of lawyers have the same board certifications as Mr. Zarzaur.
Joe Zarzaur is a Board Certified Civil Trial Attorney whose firm is dedicated to promoting community safety since 2007. ZARZAUR LAW'S AREAS OF PRACTICE: Serious Personal Injury, Product Defect, Auto Accidents, Cycling Accidents, Motor Vehicle Accidents, Products Liability, Wrongful Death, Community Safety, Boat and Jet Ski Accidents, Slip and Fall Injuries, and more. Licensed in Alabama and Florida.
It is also important to consult with a Board Certified Trial lawyer who has the knowledge and experience to help you. We know accidents can be stressful and want to make the process as easy as possible for you. Call Zarzaur Law, P.A. today at (855) Hire-Joe for a free legal consultation or visit www.zarzaurlaw.com.
If you've been the victim of an auto accident, it's important that you don't make any rash decisions. Put yourself in the best possible position to receive the justice you deserve. It is also important to consult with a Board Certified Trial lawyer who has the knowledge and experience to help you. We know accidents can be stressful and want to make the process as easy as possible for you. Call Zarzaur Law, P.A. today at (855) Hire-Joe, or by requesting a free case review through our website.
Source:
https://www.askthelawyers.com/read-article/what-is-a-trial-lawyer