Across the country, cities large and small are inspired to bring life to city walls with thoughtful color and design. Local artists have been turning city walls into huge public canvases and the results of their labor can have a lasting effect on the local community. Research has shown that murals provide social, cultural and economic benefits. Murals offer accessibility to art and creative expression without the cost and perceived barriers of traditional galleries or museums. Murals can act as a starting point that can lead to interest in seeing more work inside and outside of gallery spaces. In Pensacola, there has been an ongoing creative renaissance and two local artists wanted to contribute to the the growing excitement of murals in the area.
A more than nine month project came to life in March 2019 for artists Veronique Zayas of Hatchmark Studio and Somi Choi of idgroup. Their "Call for a Wall" project is a gift to the city. Zayas and Choi first announced the "Call for a Wall" on social media to find a Downtown Pensacola business with a wall that would serve as the canvas for a piece that would be a a point of interest and destination in downtown for both tourists and locals alike. Zarzaur Law, P.A. answered the call and offered up their wall for this locally focused and positive mural. Zarzaur Law, P.A., a personal injury law firm lead by Board Certified Civil Trial Lawyer Joe Zarzaur, has always been a supporter of the arts and was honored to be chosen as the business and canvas for the mural.
The process took time since they were asking to paint on a historic downtown building, but approval by the Pensacola City Council provided the final steps in bringing the vision and mural to life.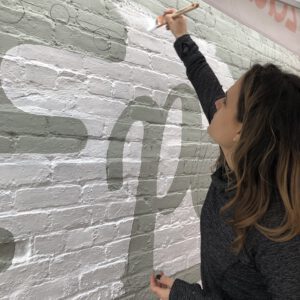 The mural took 3 days to complete and truly ended up being even more beautiful than envisioned. Within the first 5 minutes of the mural's completion people were lined up to take photos as well as selfies in front of the mural.
Watch the news coverage from WEAR TV 3
Watch the news coverage from WKRG TV
The mural incorporates colors that represent positivity, energy and Pensacola's beautiful sunshine and water. The welcoming message "Wish You Were Here" intertwined with the word Pensacola provides a postcard moment that everyone will be proud to share. The mural is planned to be on display for up to 12 months on The Zarzaur Law building at the corner of Palafox and Romana streets in Pensacola, Florida.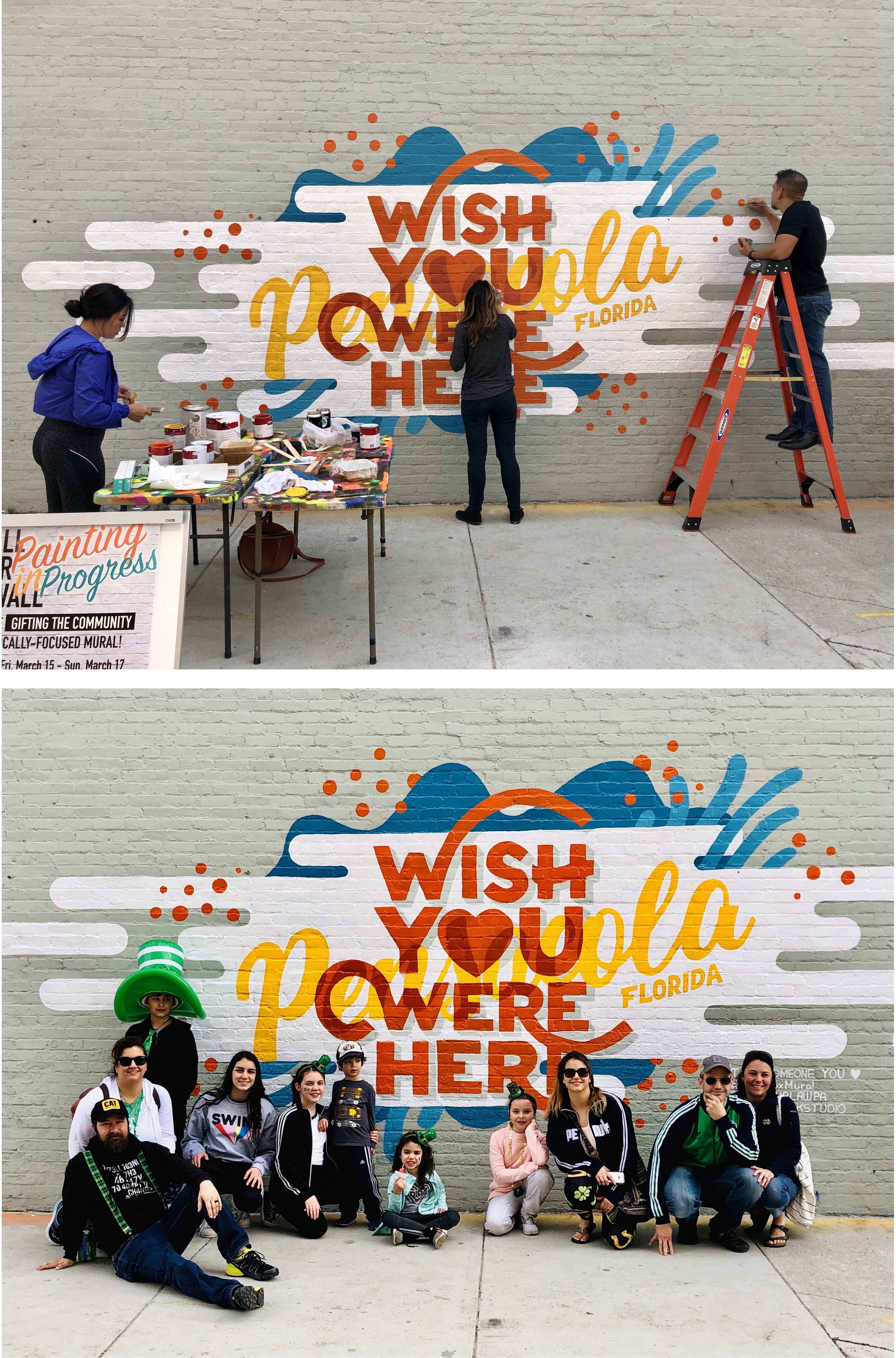 Sources:
The Power of Public Art: How Murals Beautify Cities and Build Communities
https://www.visitpensacola.com/blog/post/mod-art-ization-its-a-thing/