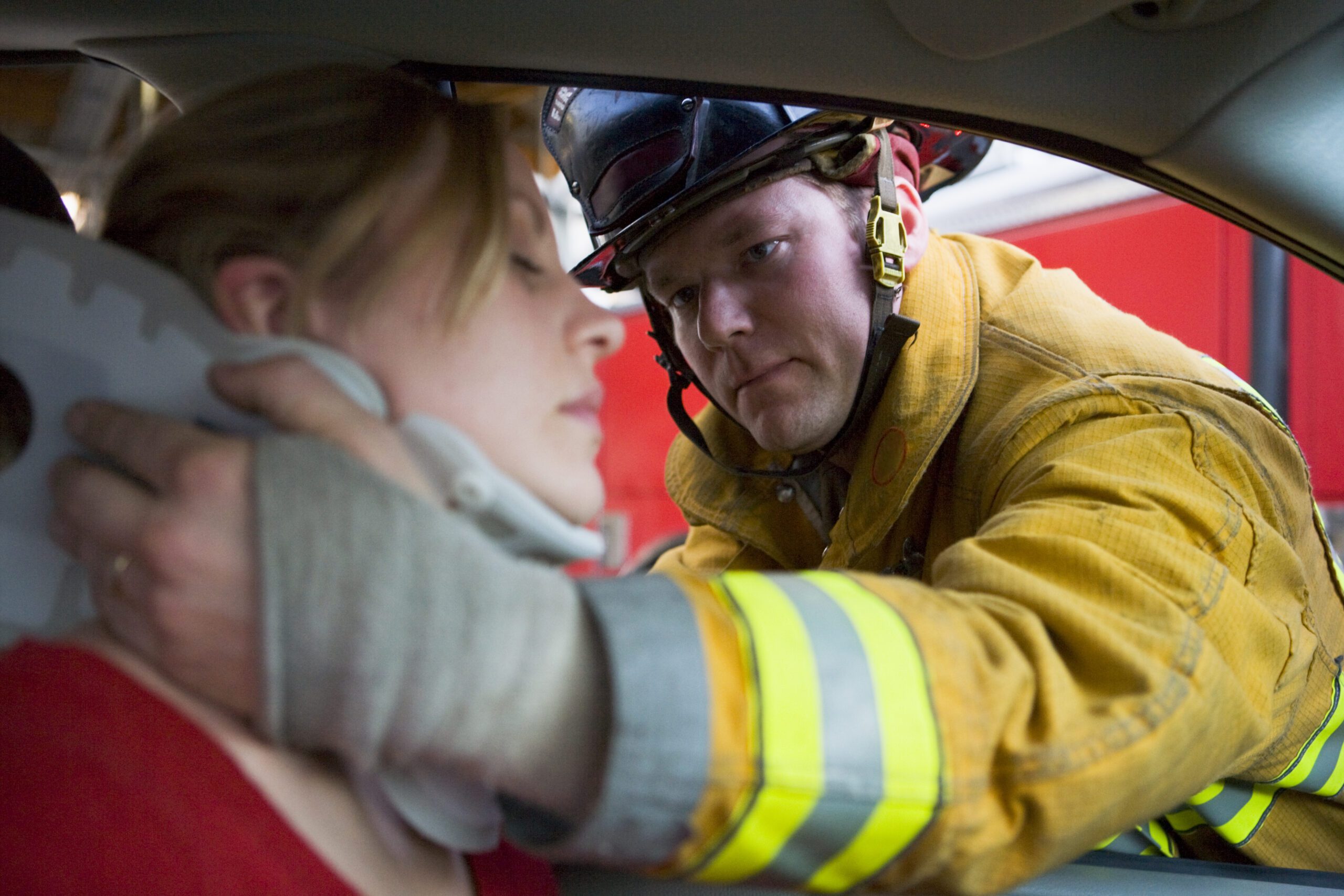 If you are injured in a car crash in Florida, there are many laws that affect your ability to be compensated for your injuries. Many years ago, Florida established a requirement that drivers have "no-fault" Personal Injury Protection (PIP) benefits in their policies. This means that if you are injured by someone else that your own insurance will pay for medical bills up to $10,000.
Why Is The "No-Fault" Law Important?
In true no-fault states, every driver out on the road must be carrying a Personal Injury Protection (PIP) policy. Coverage provided by a PIP will vary by state but in most cases, it should cover medical fees, lost wages, funeral costs, and other out-of-pocket expenses. The major difference between states is the dollar limits on the various coverages.
It should be noted that no-fault insurance refers to injuries and medical bills. If your car was damaged in an accident, which means the other driver was at fault and you were not at fault the cost to repair your vehicle would fall to the at-fault driver's insurance policy.
Permanent Injury.
The rationale for this law was that it would make sure that people could get medical treatment for their injuries if the wrongful party did not have coverage. However, to get this, injured parties gave up their right to sue for damages unless they could prove permanent injuries as a result of the wreck. In this regard, Florida law is very different from other states, and an injury case requires the skill and knowledge of a top Florida car accident lawyer.
To recover from non-economic injuries (pain and suffering, loss of ability to enjoy life, etc) a Florida plaintiff in a car crash must prove he or she had:
1-Severe and permanent loss of an important bodily function or
2-Permanent injury within reasonable medical probability or
3-Significant and permanent scarring or disfigurement or
4-Death
In other words, a Florida car wreck victim can only recover economic damages (unpaid medical bills or lost wages or income) unless one of the "thresholds" is met. Many of these, such as scarring, loss of a bodily function, or death may be easy to prove.
While some of these injuries may be self-evident, proving a permanent injury within reasonable medical probability may be difficult. In many cases, the injuries sustained in a car crash may not be as noticeable as scarring or loss of a limb. Even in severe crashes, the injuries may involve the bones and soft tissues of the body.
For example: Suppose you had a cervical strain injury to your neck as a result of a car wreck that was due to the fault of another driver. If there are no broken bones or spinal injuries, these may take many months and much therapy to heal. Usually, most treating physicians will want to treat these for several months and wait a while to determine if they will be permanent. The treating doctors will wait for you to reach maximum medical improvement (MMI) before giving an opinion about a permanent injury. If you still have problems after this time and treatment, a treating physician will give an opinion that you have a permanent injury.
---
MMI is defined in Florida Statutes as the date "after which further recovery from, or lasting improvement to, and injury or disease can no longer be reasonably anticipated, based upon reasonable medical probability". Fla. Stat. §440.02(10).
---
How Do You Prove A Permanent Injury So As To Recover Non-Economic Damages?
Your personal injury lawyer will need to work with your doctor to gather all medical records and get an opinion from them to present to an insurance company. Frequently the doctors will want to make sure there were no prior problems, and if there were, they will want to examine the records to make sure there are new injuries or aggravation of pre-existing injuries from the car wreck. Your lawyer may be able to help the doctor gather the records he needs for review. Your lawyer may also be able to make sure the doctor's opinions follow Florida law in order to reach the threshold.
Compulsory Medical Examination.
If the personal injury case does not settle before a suit is filed, which is a common occurrence, the insurance company will have the right to have a doctor of their choosing to examine you and give an opinion on permanency. This is called a "Compulsory Medical Examination" and is allowed by the Florida rules of civil procedure. These doctors usually have medical records and are allowed to conduct a reasonable medical exam of an injured party. Many of these doctors are regularly used by the insurance industry and thus have a built-in bias to help the insurance companies in finding no permanent injury. An experienced personal injury lawyer will often have a file on these doctors that they can use when questioning these doctors before and during the trial. This is just another obstacle you may face in recovering compensation for your injuries.
If you think you have a significant injury from a car crash, you need to seek both medical and legal advice. Florida law is very specific on the grounds for recovery of injuries and this requires a skilled and experienced personal injury lawyer to guide you to the best result.
Joe Zarzaur is a Board Certified Civil Trial Lawyer whose firm is dedicated to promoting community safety since 2007. ZARZAUR LAW'S AREAS OF PRACTICE: Serious Personal Injury, Product Defect, Auto Accidents, Cycling Accidents, Motor Vehicle Accidents, Products Liability, Wrongful Death, Community Safety, Boat and Jet Ski Accidents, Slip and Fall Injuries, and more. Licensed in Alabama and Florida.
If you've been the victim of an auto accident, it's important that you don't make any rash decisions. Put yourself in the best possible position to receive the justice you deserve. It is also important to consult with a Board Certified Trial lawyer who has the knowledge and experience to help you. We know accidents can be stressful and want to make the process as easy as possible for you. Call Zarzaur Law, P.A. today at (855) Hire-Joe for a free legal consultation or visit www.zarzaurlaw.com.
Sources:
https://zarzaurlaw.com/?s=DISADVANTAGES+OF+TRYING+TO+HANDLE+YOUR+OWN+PERSONAL+INJURY+CASE
http://www.leg.state.fl.us/Statutes/index.cfm?App_mode=Display_Statute&URL=0600-0699/0627/Sections/0627.736.html
https://www.hg.org/legal-articles/what-to-expect-during-an-independent-medical-examination-30945