So, you're involved in a car wreck or you have some type of traumatic injury that is due to the fault of another person or business, and you end up pursuing a personal injury case.
Whether the case goes to court or not, and most of them don't and are settled out of court, you may think that the only things that matter are what you owe the law firm in fees, which is usually one-third, and then what you receive. But what some people don't remember is that there is usually also some type of medical bill issue that has to be dealt with.
What Is A Settlement Lien?
Many people are surprised to learn that in certain situations, the state and federal governments, health insurance companies, and hospitals can assert a claim against your personal injury settlement.
When you have been the victim of an accident and have filed a personal injury lawsuit to recover the cost of medical bills, the people who paid for these medical costs may be able to file a medical lien against your settlement proceeds.
A LIEN IS A DEMAND FOR REPAYMENT THAT MAY BE PLACED AGAINST THE SETTLEMENT OF YOUR PERSONAL INJURY CASE.
Subrogation: If You Have Health Insurance.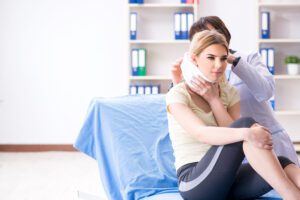 If you have health insurance, then your health insurance has a legal right to reimbursement called subrogation that has to be satisfied before your case can be closed. The extent and strength of the subrogation claim depends upon the language used in the policy. Some states strictly prohibit an insurance company from placing a subrogation clause in a health insurance policy, so you should check the laws in your state.
Lien Agreement: If You Don't Have Health Insurance.
If a client does not have health insurance, a healthcare provider will often require a lien agreement prior to providing treatment to guarantee payment for their services. When this occurs, the healthcare provider will often assert a lien on a personal injury case to ensure reimbursement once the case is resolved.
1) The most common lien deducted from a personal injury settlement is to the client's health insurance provider.
2) Most health insurance contracts provide for reimbursement if a client receives compensation for an injury for which the insurer paid for treatment.
3) Lawyers must honor these liens but can take action to reduce them for you.
What Is A Medical Lien?
Hospitals and other healthcare facilities in the state of Florida are required to provide care for individuals who need it but cannot pay immediately. If the outstanding costs are not paid, the healthcare facility will be legally allowed to retrieve the funds from your personal injury settlement by issuing a medical lien.
Accurate Medical Documentation Is Important Before Settling Your Injury Case.
This is why it is important that you  keep copies of all medical documentation, including bills, health reports, travel expenses (to and from medical appointments), and other expenses related to your injury. Your lawyer can help you calculate all of your damages so that you can seek a fair amount of compensation, while also helping you manage your liens.
What About Government Health Care?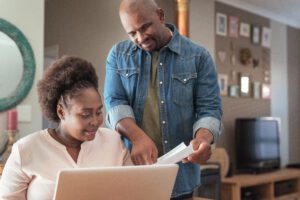 The general rule is that if the government paid for any portion of your medical care, they have a right to get paid back if you later recover money for your injuries from another party. Depending on the specific type of government program, some government agencies, (Medicare and Medicaid Liens, Veteran's Administration) have different rights when it comes to placing a lien against your settlement. Some entities have the right to recover a portion of the proceeds from your personal injury lawsuit.
All of that is handled by the law firm that receives the fee, in this case, our firm. So when you're involved in an accident and you're considering what you may settle your case for, it's always important that you pay attention.
If they are legally enforceable, rights to reimbursement by the medical providers. You have to consider those when you're considering what you're going to pocket from your injury case.
Negotiating Medical Liens
Medical liens are negotiable. This means an experienced personal injury firm like Zarzaur Law, P.A., can negotiate with the insurance company to reduce the subrogation lien for less than the amount it spent on your behalf. An agreement on a reduced lien means you'll receive a larger settlement at the end of your case.
It's often a good idea to have an experienced attorney negotiate on your behalf. Skilled injury lawyers negotiate medical (subrogation) liens regularly.
An experienced accident attorney, like Joe Zarzaur, also knows the subrogation lien laws and how to protect your rights.
Watch Our YouTube Video On This Topic >
Joe Zarzaur is a Board Certified Civil Trial Attorney whose firm is dedicated to promoting community safety since 2007. ZARZAUR LAW'S AREAS OF PRACTICE: Serious Personal Injury, Product Defect, Auto Accidents, Cycling Accidents, Motor Vehicle Accidents, Products Liability, Wrongful Death, Community Safety, Boat and Jet Ski Accidents, Slip and Fall Injuries, and more. Licensed in Alabama and Florida.
It is also important to consult with a Board Certified Trial lawyer who has the knowledge and experience to help you. If you've been the victim of an accident, it's important that you don't make any rash decisions. Put yourself in the best possible position to receive the justice you deserve. Consult with an experienced accident  lawyer who has the knowledge and credentials to help you. We know accidents can be stressful and want to make the process as easy as possible for you. Call Zarzaur Law, P.A. today at (855) Hire-Joe, or by requesting a free case review through our website. Offices in Pensacola, Destin and Miami.
Sources:
https://www.law.cornell.edu/wex/subrogation
https://www.enjuris.com/personal-injury-law/subrogation-claims.html
https://www.avvo.com/legal-guides/ugc/what-is-subrogation-and-how-does-it-affect-my-car-accident-case-
http://www.leg.state.fl.us/Statutes/index.cfm?App_mode=Display_Statute&Search_String=&URL=0600-0699/0641/Sections/0641.315.html