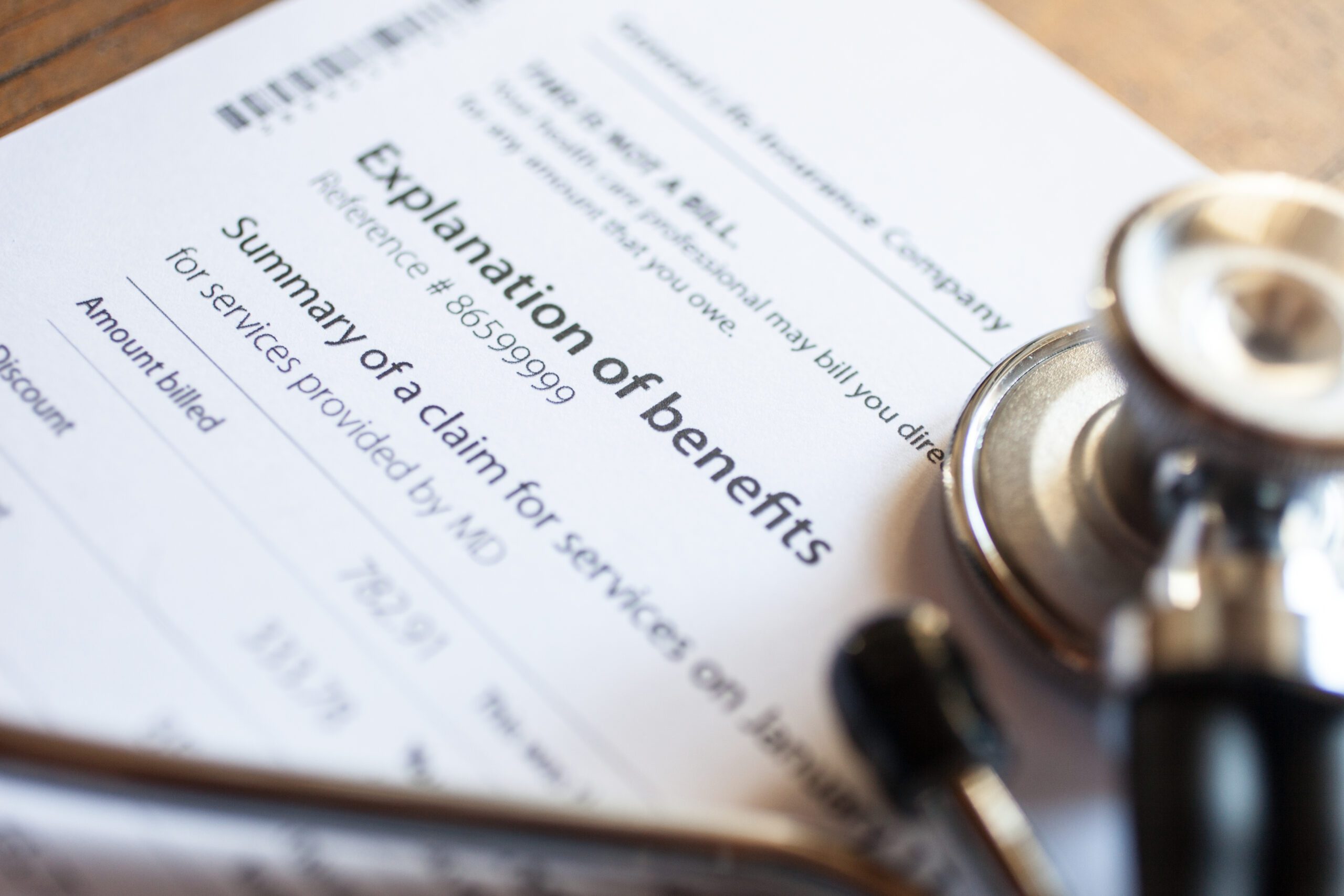 One of the more complicated things to explain to a client is health insurance subrogation, which is when we have to repay the health insurance provider from the verdict or settlement of a personal injury case before disbursing final funds to the client.
Definition Of Subrogation
What is subrogation? Subrogation is a legal term that can arise in almost any type of personal injury claim. It describes how an insurance company or an entity that pays medical expenses on behalf of an injured person has a right to be reimbursed for any payments made, should another party be found at fault for their injuries.
How Does Subrogation Work?
Someone who is injured through no fault of their own is often confused about who should be paying for their injury-related treatment. When you seek medical care, it is important to submit your bills to either your health insurance or the medical payment coverage under your automobile policy.
It is important to note that subrogation can apply to not only your health insurance or automobile medical coverage but also to federal entities such as Medicare, Medicaid or even the VA.
ANYONE THAT MAKES PAYMENTS ON YOUR BEHALF WHERE A THIRD PARTY IS AT FAULT HAS A RIGHT TO BE COMPENSATED PER YOUR POLICY'S FINE PRINT.
How Subrogation Liens Effect Injury Settlements
Subrogation is not used to collect outstanding financial obligations, but your injury settlement is still subject to liens for your unpaid debts.
Medical liens can be placed against your settlement by hospitals and doctors who haven't been paid for your accident-related medical care.
Regardless of who uses it, subrogation and other liens work the same way, by allowing someone else to take a portion of the compensation paid to you by the at-fault party.
A lien is a legal interest in someone else's assets. An insurance settlement is an asset. While states have laws limiting subrogation, many also have laws protecting lien holders.
Most of the time, the responsible party's insurance company is not allowed to release your funds until they verify there are no pending liens.
The insurance company (or your attorney) can't just pay you the money and take your word for it that you'll pay off the liens. Some types of liens, like Medicare liens or child support liens, must be released before the rest of the settlement award can be legally disbursed to you.
Subrogation Example:
Jane was in a car wreck that was no fault of her own, and she was injured in the accident. Jane went to the ER and ended up having to have surgery. Jane's medical bills are paid by her health insurance company. Although Jane is pleased with the settlement from her car wreck case, she won't be taking home the entire amount. Before she receives settlement funds, her law firm, like Zarzaur Law, must pay back the health insurer for the treatment they paid for first.
Subrogation Prevents Double Recovery
Many injured people are surprised and upset to learn that another insurance company can take some of their settlement. It seems unfair to lose a large portion of their settlement.
Technically, an injured victim doesn't lose anything due to subrogation. Instead, subrogation laws are designed to keep the victim from receiving a "windfall," or more than they deserve.
Negotiating Subrogation Liens
Subrogation liens are negotiable. This means an experienced personal injury firm like Zarzaur Law, P.A. can negotiate with the insurance company to reduce the subrogation lien for less than the amount it spent on your behalf. An agreement on a reduced lien means you'll receive a larger settlement at the end of your case.
It's often a good idea to have an experienced attorney negotiate on your behalf. Skilled injury lawyers negotiate subrogation liens regularly.
An experienced accident attorney, like Joe Zarzaur, also knows the subrogation lien laws and how to protect your rights.
Joe Zarzaur is a Board Certified Civil Trial Attorney whose firm is dedicated to promoting community safety since 2007. ZARZAUR LAW'S AREAS OF PRACTICE: Serious Personal Injury, Product Defect, Auto Accidents, Cycling Accidents, Motor Vehicle Accidents, Products Liability, Wrongful Death, Community Safety, Boat and Jet Ski Accidents, Slip and Fall Injuries, and more. Licensed in Alabama and Florida.
It is also important to consult with a Board Certified Trial lawyer who has the knowledge and experience to help you. If you've been the victim of an accident, it's important that you don't make any rash decisions. Put yourself in the best possible position to receive the justice you deserve. Consult with an experienced accident  lawyer who has the knowledge and credentials to help you. We know accidents can be stressful and want to make the process as easy as possible for you. Call Zarzaur Law, P.A. today at (855) Hire-Joe, or by requesting a free case review through our website. Offices in Pensacola, Destin and Miami.
Sources:
https://www.law.cornell.edu/wex/subrogation
https://www.enjuris.com/personal-injury-law/subrogation-claims.html
https://www.avvo.com/legal-guides/ugc/what-is-subrogation-and-how-does-it-affect-my-car-accident-case-