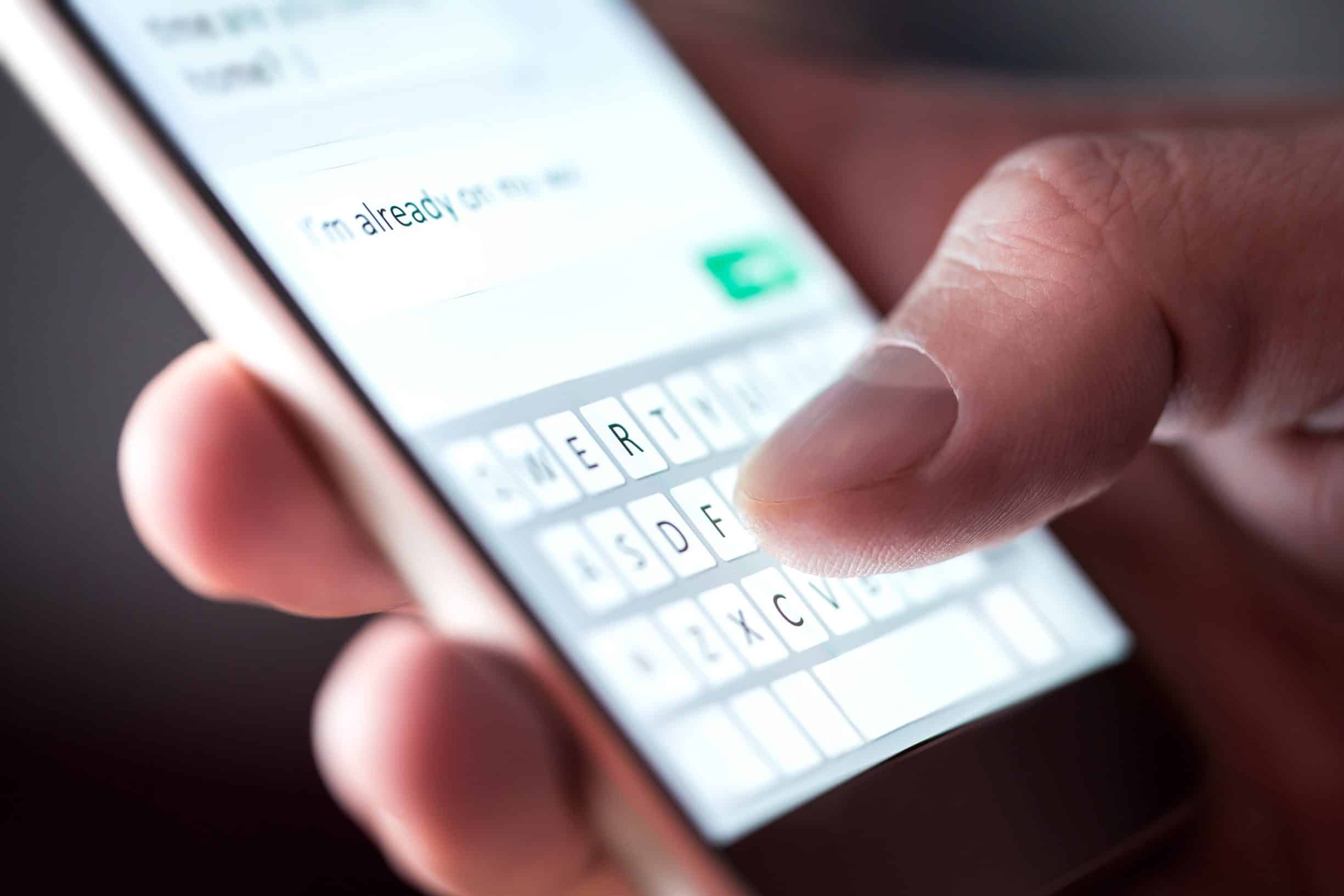 Electronic discovery, also called e-discovery, is the process of obtaining and exchanging evidence in a legal case or investigation. E-discovery is used in the initial phases of litigation when involved parties are required to provide relevant records and evidence related to a case.
Everything is discoverable and opposing counsel is entitled to information and evidence held within your electronic devices.
Evidence On Electronic Devices
Cell phone records provide information about what time text messages were sent which may correlate to a car crash time. It can also prove if / when someone was logged into social media accounts or other apps. Cell phone records and even Social media posts can inadvertently show the other side what you're physically capable of doing after your injury. Let's say you post a picture of your family hiking, the other side might ask who took the picture. If that answer is you, then there is proof that you were hiking, all the while claiming that you have an injury from your accident that prevents you from your normal activities. What you post or share can call your case into question in ways you may not be able to predict.
Unlike many other records,
wireless phone records or
call detail records (CDR) are
NOT protected by
the Stored Communications Act
and are not protected by the
Fourth Amendment.
They can be obtained via subpoena or by request of the account holder via a notarized letter.
What Should You Do (or not do)?
If you're bringing a personal injury claim in Florida, don't post anything personal on social media. If you absolutely must use social media, limit your social media use to liking other people's posts and sharing news articles. Ask your friends and family to also limit any discussion about your injuries or case on social media or via text messages on your cell phone. Even the most seemingly innocent comment or photo can be used in court and possibly complicate and impact your personal injury case.
What Is Discovery?
The term "discovery" is used to describe the pre-trial process of exchanging information between parties to a lawsuit.
Discovery enables litigants to compel adversaries to turn over evidence in their possession before trial.
For the most part, discovery is a formal process that exists in both civil and criminal cases and takes place outside the courtroom.
What's The Purpose Of Discovery?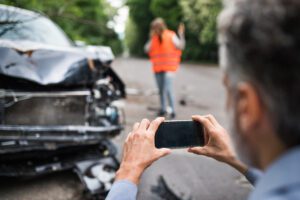 Discovery was designed to prevent a situation where one side doesn't learn of the other side's evidence or witnesses until the trial, at which point there's no time to obtain respondent evidence.
To put it simply, discovery levels the playing field by making all information relevant to the case available to both sides. The hope is that, when parties have access to the same information, the outcome of the case will be decided based on the merits of the case rather than on which party has the most information.
The Basis for Electronic Discovery in Florida State Courts 
In their current form, the Florida Rules of Civil Procedure do not directly accommodate the discovery of electronic data. 6 However, Rule 1.280(b)(1) does state "parties may obtain discovery regarding any matter, not privileged, that is relevant to the subject matter of the pending action…."7 Rule 1.350(a) also provides that "[a]ny party may request any other party to… inspect and copy, test, or sample any tangible things that constitute matters within the scope of Rule 1.280(b)…."8 In 1996, the Fourth District in Strasser v. Yalamanchi, 669 So. 2d 1142 (Fla. 4th DCA 1996), held that both Rules 1.280 and 1.350 are sufficiently broad to include the discovery of electronic materials relevant to the underlying dispute. 9 Subsequently, other courts have found the Florida rules not only allow for the discovery of a party's electronic data, but also a third party's data. 10 As long as the files are "readily available" in the electronic form to the producing party, a requesting party may obtain the underlying electronic data (also known as native files) through a discovery request.11 However, such a request should be appropriately tailored to seek relevant electronic materials and not constitute a mere fishing expedition. 12
How Does The E-Discovery Process Work?
The process of discovery begins when a lawsuit appears imminent and ends when digital evidence is presented in court. Attorneys from both sides will determine the scope of e-discovery.
The following is a simple description of the e-discovery process:
Identification. ESI is identified by attorneys. E-discovery requests and challenges are made.
Preservation. Data that is identified as potentially relevant is placed under legal hold so it cannot be destroyed. Failure to preserve data will lead to sanctions and fines if the lost data puts the defense at a disadvantage.
Collection. Data is transferred from a company to legal counsel. The legal counsel determines the data's relevance.
Processing. Files are loaded onto a review platform. Data is usually converted into a PDF (Portable Document Format) or TIFF (Tag Image File Format) for court.
Review. The review process assesses documents for privilege and responsiveness to discovery requests.
Production. Documents are exchanged with opposing counsel.
Legal Issues With E-Discovery
E-discovery is an evolving field that goes far beyond just technology. It can give rise to many legal, constitutional, political, security, and personal data privacy issues.
Proper E-Discovery Requires A Board-Certified Civil Trial Expert
An experienced Board Certified Professional will produce the correct document files, reviewed by the legal team, and ready for trial. Alex Jones, Trial Lawyer, is a good example of what NOT to do for your client. It was unfortunate and entirely preventable. A competent attorney should be able to know how to acquire, review, and produce the correct records without compromising the client's privacy. Florida law recognizes a right to privacy, and courts are supposed to weigh and balance the competing interests in protecting personal information with the need to discover relevant evidence—evidence that could be critical in determining fault.
Make sure you hire a board-certified civil trial lawyer like Joe Zarzaur, for your personal injury case. Only about 1% of Florida lawyers are board certified and only a handful of lawyers have the same board certifications as Mr. Zarzaur.
The firm also has attorneys who are AV Preeminent Rated by Martindale-Hubbell & have been named Florida Super Lawyers®
Watch Our YouTube Video On This Topic >
Joe Zarzaur is a Board Certified Civil Trial Attorney whose firm has been dedicated to promoting community safety since 2007. ZARZAUR LAW'S AREAS OF PRACTICE: Serious Personal Injury, Product Defects, Auto Accidents, Cycling Accidents, Motor Vehicle Accidents, Products Liability, Wrongful Death, Community Safety, Boat and Jet Ski Accidents, Slip and Fall Injuries, and more. Licensed in Alabama and Florida.
If you've been the victim of an auto accident, it's important that you don't make any rash decisions. Put yourself in the best possible position to receive the justice you deserve. It is also important to consult with a Board-Certified Trial Lawyer who has the knowledge and experience to help you. We know accidents can be stressful and want to make the process as easy as possible for you. Call Zarzaur Law, P.A. today at (855) Hire-Joe, or by requesting a free case review through our website.
Sources:
https://www.enjuris.com/personal-injury-law/discovery-in-personal-injury.html
https://www.floridabar.org/the-florida-bar-journal/electronic-discovery-in-florida/
https://www.techtarget.com/searchsecurity/definition/electronic-discovery-e-discovery-or-ediscovery
https://www.nbcnews.com/news/us-news/alex-jones-lawyers-accidentally-leak-years-emails-infowars-financial-d-rcna41378