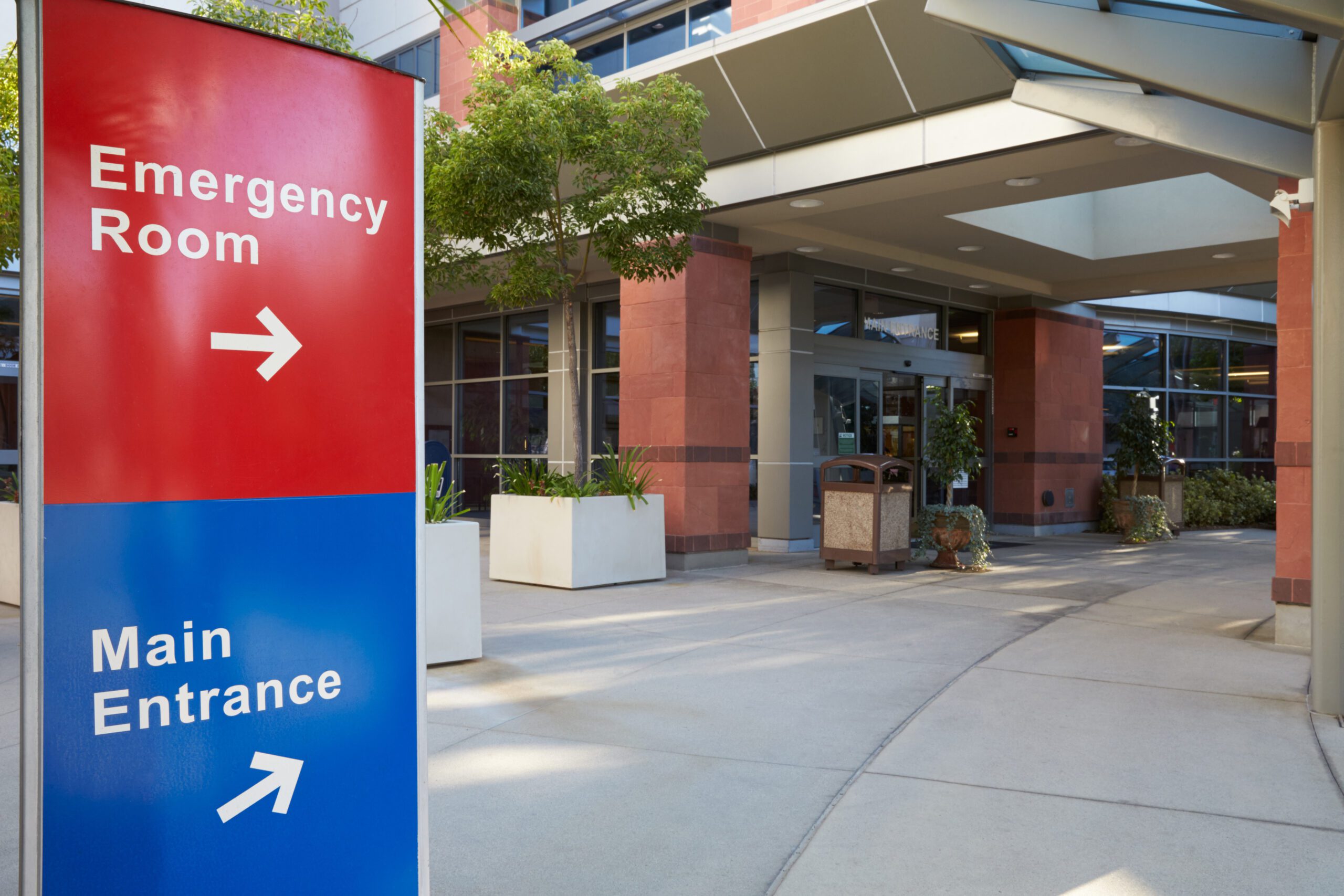 You've been in a car wreck and you have to go to the hospital via ambulance. You get to the hospital and the ER doctor (or nurse) asks you what happened. You tell them it's a car wreck and you assume that they are asking you that question simply because they need to know how to treat you. Little do you know that the relevance of your injury source is not only applicable to the ER staff but also to the business office, you may ask why?
Hospitals Holding Car Wreck Patient's Bills
The business office of a hospital is really interested to know whether or not this treatment will be reimbursed by health insurance or possibly paid through an auto insurance policy. As you may be aware, Health insurance and drug companies have always negotiated fees for service contracts with providers which allow them humongous discounts on services. In turn, health insurance can provide its insured with a health insurance policy that covers all types of services in hospitals.
For example, these deals worked out between the health insurance companies and providers function like this:  You go into a hospital for emergency room treatment and the hospital bill is $4,000. The health insurance companies have negotiated (well before you ever walked into the hospital) that their insureds will receive those same services billed at a $4,000 rate, for a much lower rate like $800. So, the hospitals only get their billed rate if someone other than a health insurance company is paying the tab.  The hospitals have then an enormous financial incentive to look for reimbursement sources that are closer to dollar for dollar instead of the lower rate agreed to with health insurers.
All the car insurance companies who are paying car wreck claims and suits are not in the position to negotiate fee for services and therefore if they get a bill for $4,000, they are on the hook for $4,000. Hospitals have realized this and have issued directives that their billing offices should HOLD all car wreck patients bills in a limbo status so that they can determine whether or not they can get dollar for dollar reimbursement versus the health insurance reimbursement rate. As you can see, this practice does not benefit the client who had purchased health insurance and is now paying bills like they do not have it.
The Issue for Patients
If a hospital holds their bill and purposely wait on the car wreck case to maturate through the legal system, they basically place their patients (our clients) in a tough spot.  If the patient's account is not billed to his/her health insurance within the time frame permitted by their policy then the health insurance can deny the claim.  Many times, patients/clients wait over a year for their car wreck cases to be concluded and they miss the deadline for submitting claims to their health insurance.  These time periods are generally 12 months. The problem gets worse since most drivers that cause wrecks don't have enough car insurance to pay their medical bills in full. So, what ends up happening is that the full medical bills remain pending and make it difficult to negotiate down at the end of the car wreck case.  Hospitals then look to the client to pay them back.  Their starting point is the full billed amount.  They prefer to do this despite having the ability to bill health insurance at the outset since they are gambling that they will end up netting more if they go through the legal process.  This interest, however, is in conflict with the client's interest since money being spent to pay for medical bills above the amount that the health insurance would have paid rightfully belongs to the client.
---
Hospitals have become so aware of this reimbursement opportunity that they have actually engaged third-party companies to work on their behalf.
---
Take for example this summary of a typical car wreck treatment situation: As soon as hospitals get the billing code for anything car wreck related in their system a third-party company is sent all of the bills and they start billing the client dollar for dollar and urge the client to pass on their information to any law firms that may represent them. Instead of submitting these claims to health insurance, which is there and ready to pay the bills, hospitals instead wait on the car insurance claim which typically miss all the deadlines required by the health insurance company.
These companies and hospitals figure that in a worst-case scenario they will negotiate their lien down some, but they still make more money after paying the third-party company and getting reimbursed then they would have had they just sent the bill to health insurance. If you or your law firm is not paying attention to these practices they could end up costing you more of your settlement that should otherwise be paid.
The Loser In All Of This Is The Patient (Our Client)
The patient has been smart enough to purchase health insurance and has been diligent enough to make sure the health insurance premiums were paid on time every month.  So now, when the accident happened, the patient should have been able to take advantage of the discounted rate for the hospital bills. Instead, the hospitals have decided not to send the bills to the health insurance companies and the hospitals have decided that they're going to take some of your car wreck recovery settlement so they can increase their profits and their margins despite the fact they've already agreed with the health insurance companies to take a lower amount for your care.
Watching Out For Our Client's Best Interest
At Zarzaur Law, as part of what we do for our clients, we watch out for this behavior. When we notice that a healthcare facility or practitioner is purposely evading the lower reimbursement through the client's health insurance, we strongly urge them to file it with health insurance. We also confirm the health insurance information via letter so that we make certain that once the case is settled, the health care facility or practitioner can't argue that they did not know there was health insurance. We remind each billing entity or institution that they have an obligation to bill health insurance since that's in the best interest of the patient (our client) and we also remind them of the deadlines that are required by these providers.
If the healthcare providers then argue at the end of the car wreck case that they are entitled to more money because of the health insurance deadlines have passed, we show them the letter that we've written on behalf of the client and urged them to take the reimbursement rate as a full satisfaction of the bill or take nothing since we see this as nothing more than the fleecing of a client at their worst time.
At Zarzaur Law we will strive not only to get our clients the most recovery but also try to ensure that that the recovery ends up in their pockets. We not only see it is our job to gain the most money from the car insurance companies but also net our clients the most money once all the bills are paid. This is especially true if they have been prudent enough to purchase health insurance before the car wreck. It is our opinion that everyone should be able to take full advantage of that especially in the most dire of circumstances.
Joe Zarzaur is a Board Certified Civil Trial Attorney whose firm is dedicated to promoting community safety since 2007. ZARZAUR LAW'S AREAS OF PRACTICE: Serious Personal Injury, Product Defect, Auto Accidents, Cycling Accidents, Motor Vehicle Accidents, Products Liability, Wrongful Death, Community Safety, Boat and Jet Ski Accidents, Slip and Fall Injuries, and more. Licensed in Alabama and Florida.
If you've been the victim of a car wreck, it's important that you don't make any rash decisions. Put yourself in the best possible position to receive the justice you deserve. It is also important to consult with a Board Certified Trial lawyer who has the knowledge and experience to help you. We know accidents can be stressful and want to make the process as easy as possible for you. Call Zarzaur Law, P.A. today at (855) Hire-Joe for a free legal consultation or visit www.zarzaurlaw.com.
Sources: