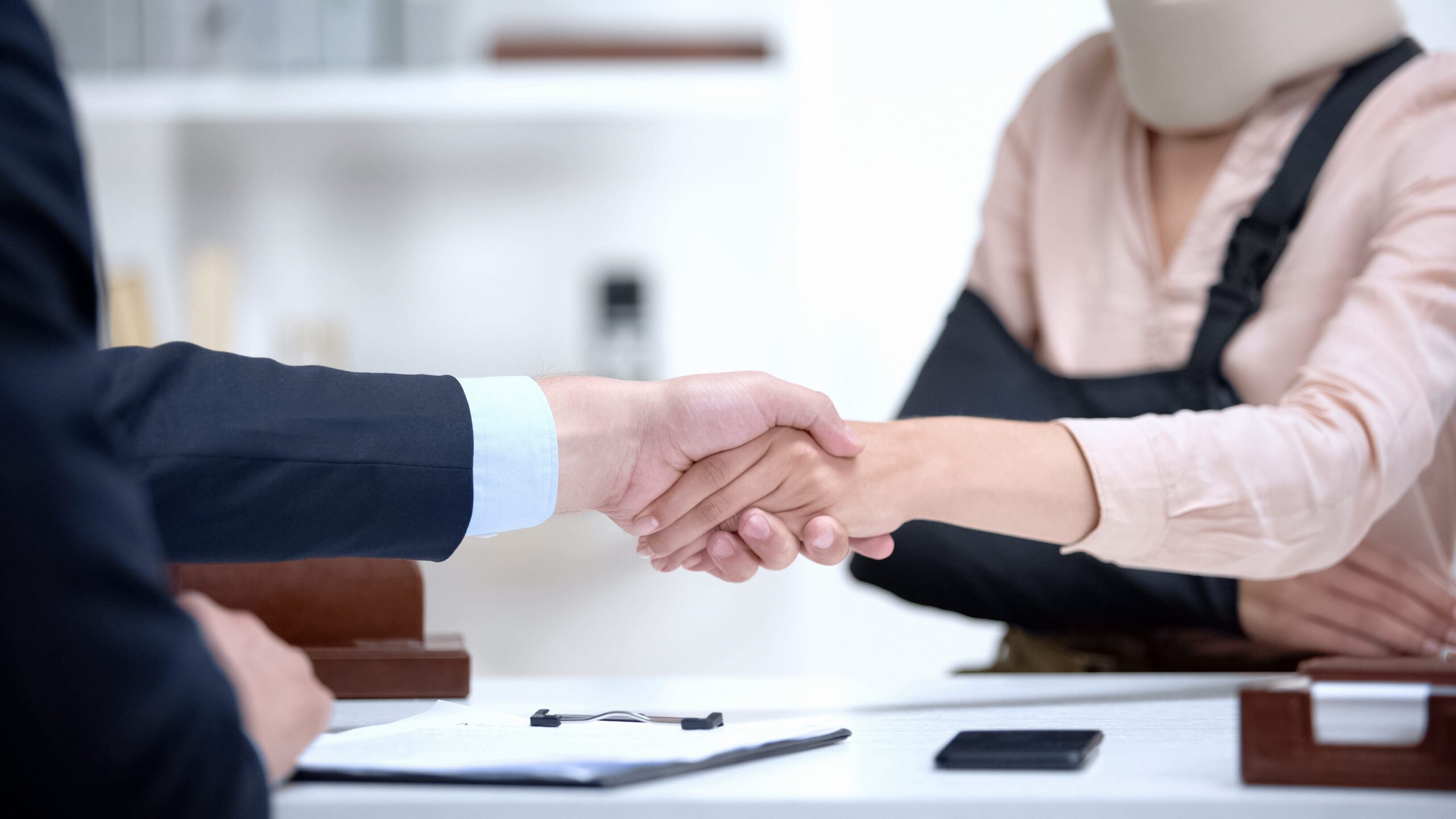 Many clients who end up needing a personal injury lawyer following an accidental injury have no expectations for such a professional.  Thankfully, most have not had the need in their lives for a personal injury lawyer. With that inexperience, comes a void of thoughts on what this lawyer should be doing and what their relationship will be with one another. As far as Zarzaur Law is concerned we feel that this relationship is a sacred one where a client is entrusting their lives and future to us.
Hiring a personal injury lawyer is placing trust in another person to act on your behalf and in your best interest.  The legal systems give you one chance to present your case and you are trusting this personal injury lawyer to take your case and then present it in the best manner so that just compensation and justice is delivered to you. Our firm takes this responsibility seriously and prides itself in delivering professional, personal, and aggressive representation.
Professional Personal injury Attorney
The legal profession, like all professions, has many segments and areas.  Personal injury law is a distinct section of the law that deals with injuries caused by the negligence of others. Personal injury lawyers are hired to seek justice for victims in the form of compensation so that they and/or their families can move forward. Pro is one who specializes in a field to such a degree that he/she is respected by their field as an expert.
The Florida Bar allows for personal injury lawyers to qualify as experts.  This expert process is called board certification.  Florida personal injury lawyers can choose to become experts in their field if they concentrate their work on personal injury cases and then elect to go through the board certification process for civil trial lawyers.
This board certification process involves taking a second bar exam and then getting confidential recommendations from judges and lawyers who have observed their litigation skills firsthand.  Only about one percent of Florida lawyers are board-certified in a civil trial.
---
ZARZAUR LAW PRIDES ITSELF IN HAVING BOARD CERTIFIED CIVIL TRIAL LAWYERS WHO HANDLE THE CASES SO THAT WE CAN OFFER ONLY THE MOST PROFESSIONAL SERVICES TO OUR CLIENTS.

---
Personal
Personal injury lawyers are usually the first and only lawyers that many people have ever been associated with. The public expectation of a lawyer is not a friendly or personable image. Zarzaur Law strives to break that stereotype into pieces.  We pride ourselves in redefining the common perception of lawyers being stuffy and difficult to relate to.
Communicating with our clients in regular language.
Explaining the process in a way that is easy to understand and keeping our clients up to date and aware of their case at all times.
Making sure we are easily accessible to clients from the start of their case to the final day.
Lawyers here can be contacted directly on their personal cell phones instead of going through staff members.
You as a client deserve to be able to ask questions and get answers quickly, not the following day or later in the week. It is your personal injury case, and we are working for you not the other way around.
Aggressive Personal injury Attorney
Personal injury lawyers are all in a battle against insurance companies in most cases. These battles are usually intense since insurance companies have plenty of money to hire big law firms to put up as many barriers as possible to delay and deter justice. Many times, these insurance companies through their lawyers will wage a battle of attrition. They have plenty of money and they know that many of our clients are in the worse financial spot ever due to their injuries. These companies know that if they make this process longer and more stressful, maybe the personal injury plaintiff and lawyer will become more and more negotiable and they can get off cheaper for the case.
It is incumbent upon a personal injury lawyer to counterbalance this typical defense tactic of delay to be aggressive.  The personal injury lawyer will always be pushing the case to a trial.  If we are not pushing the case to the conclusion then the insurance company lawyers will fill that void with delay.  Each day without just compensation for our clients is another wound to their injuries. Personal injury lawyers have to be the ones pushing hard on the case and making certain that the case is concluded sooner rather than later.
Zarzaur Law is a personal injury law firm that prides itself on professional, personal, and aggressive representation to our clients. We feel that our personal injury clients are the customer, and they are the boss.  While we will guide our clients on the legal issues, we involve them in the decision-making process so that they make intelligent and legally sound decisions.  All the while, we are aggressively pushing the case to conclusion, to justice.
If you or a loved one is in need of a personal injury lawyer that is professional, personable, and aggressive.
Joe Zarzaur is a Board Certified Civil Trial Attorney whose firm is dedicated to promoting community safety since 2007. ZARZAUR LAW'S AREAS OF PRACTICE: Serious Personal Injury, Product Defect, Auto Accidents, Cycling Accidents, Motor Vehicle Accidents, Products Liability, Wrongful Death, Community Safety, Boat and Jet Ski Accidents, Slip and Fall Injuries, and more. Licensed in Alabama and Florida.
If you've been the victim of an accident, it's important that you don't make any rash decisions. Put yourself in the best possible position to receive the justice you deserve. It is also important to consult with a Board Certified Trial lawyer who has the knowledge and experience to help you. We know accidents can be stressful and want to make the process as easy as possible for you. Call Zarzaur Law, P.A. today at (855) Hire-Joe for a free legal consultation or visit www.zarzaurlaw.com.