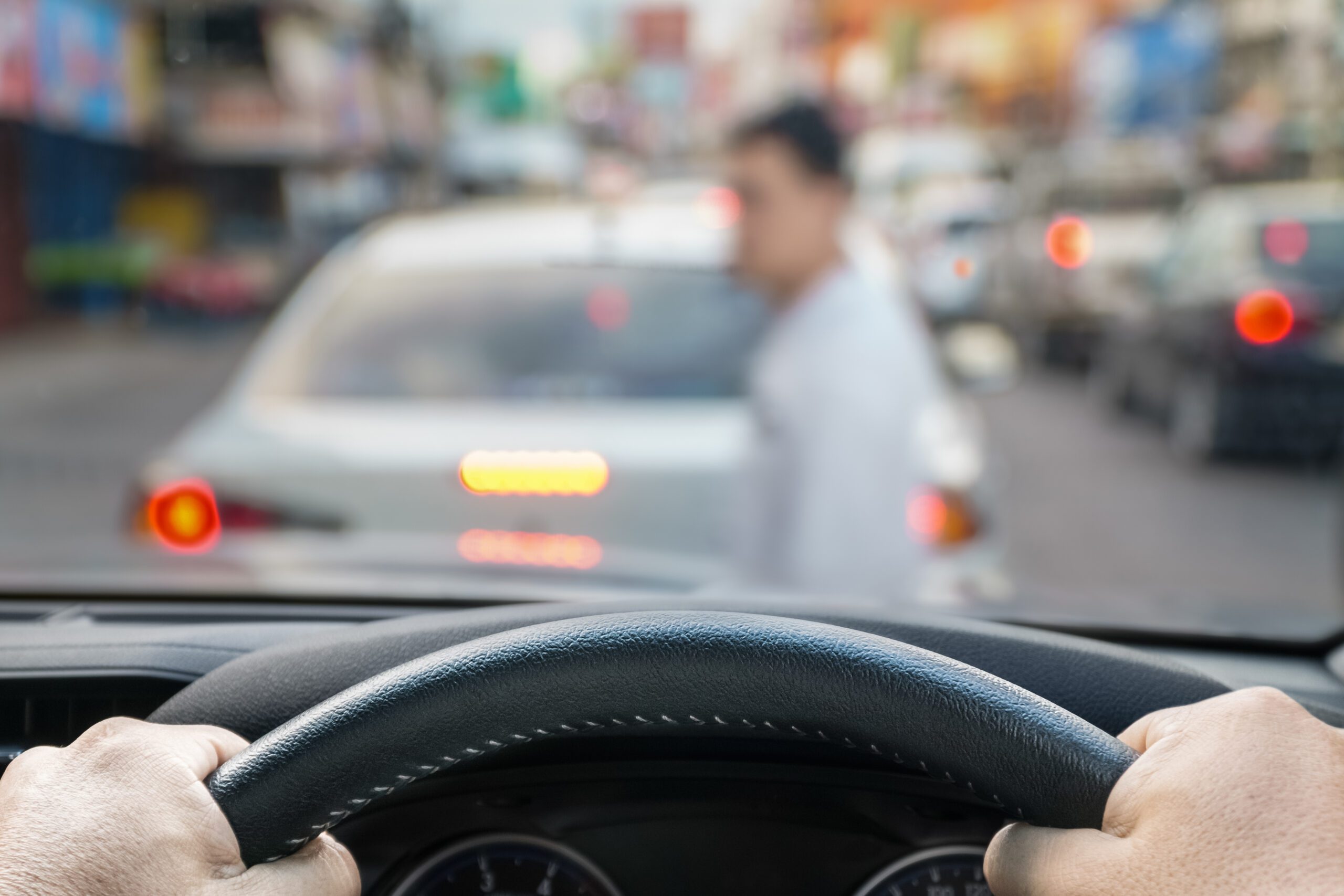 As an Ironman® triathlete who has spent many hours on a bike, I have become quite familiar with the dangers associated with being a pedestrian on our roadways.  In fact, I have just about given up doing my training rides on the actual roads and do about 95% of my training on an indoor trainer.
Share the Road
Even though the law in Florida requires that motorist "share the road" with cyclist that law does not appear to deter many driver's from creating hazards for cyclists.  Sometimes these issues are caused by plain inattention or distraction like when they are on their phones.  Other times, however, motorist get frustrated that you are in the roadway at all and attempt to intimidate cyclist by getting their vehicles within inches of the bike.  The end result is, unfortunately, the same:  unnecessary injuries and deaths.  Many times, these events are also followed by the driver fleeing the scene of the collision.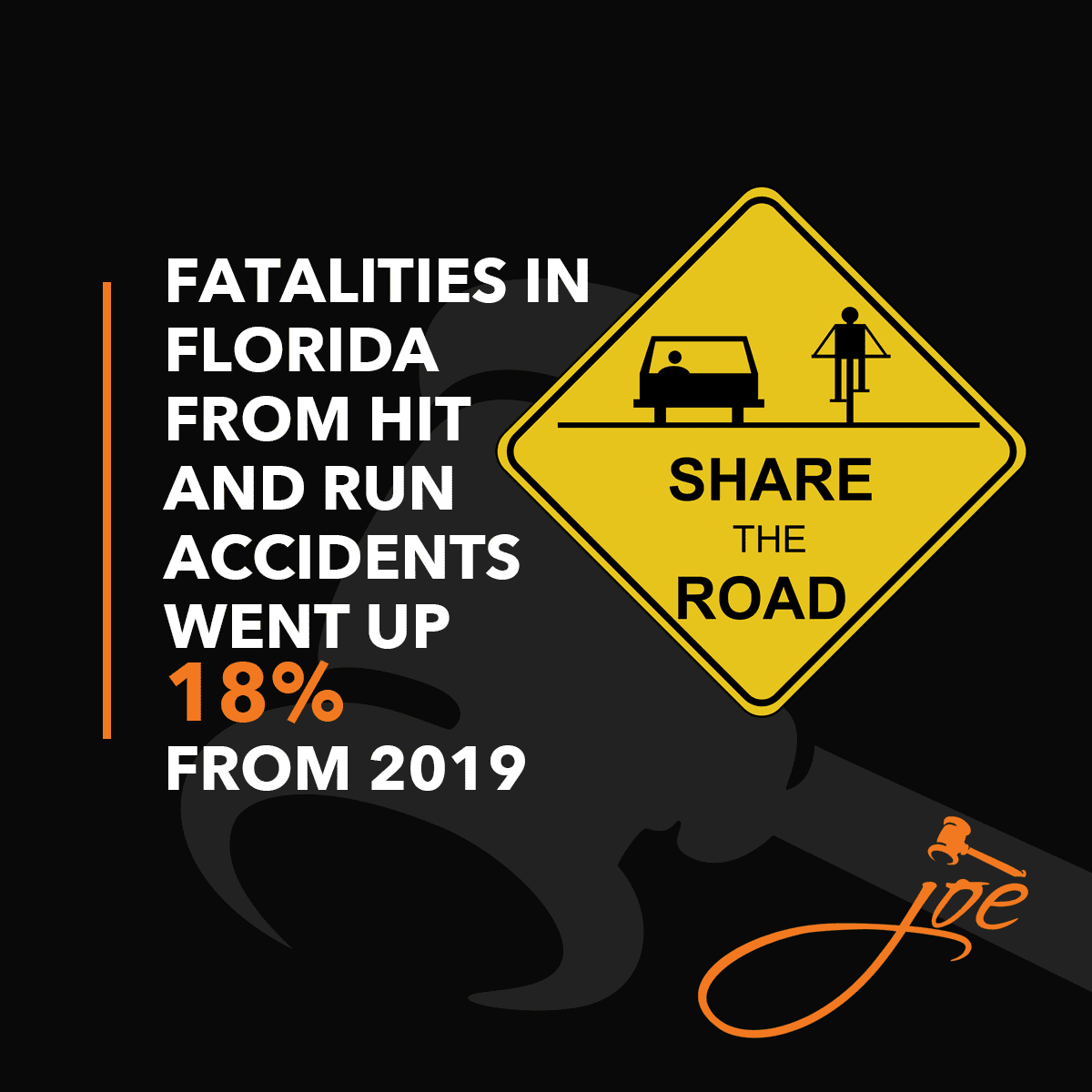 An Increase in Hit and Run Accidents
Loosely these events are called "hit and run" accidents since the driver causes a collision (hit) with their vehicle and then leaves the scene (run).  Last year, fatalities in Florida from hit and run accidents went up 18% from 2019.  Further, more pedestrians were also killed by vehicles hit and ran from the scene than were reported in 2019.
Complicating this issue is that 85% of these hit and run accidents occur after dusk and before dawn.  So, they happen under the partial or total cover of darkness making the identification process that much harder.  It also makes the at fault driver more likely to have been under the influence of something, the later in the night it gets.  Of the 254 pedestrians hit by cars last year, 137 of them were walking on or near the roadway and 25 of them were on bikes.
Investigation Tools
Fortunately, the abundance of security cameras in both residential and commercial areas has provided a key investigation tool in attempting to identify vehicles involved in a hit and run.  Many times, eyewitness accounts of a nighttime event will render various descriptions of the car and the driver since darkness if not helpful in allowing for a clear view of the hit and run suspect or their vehicle.
Even partial tag numbers can be helpful on many occasions.  In fact, our investigation team can run a search with a partial tag number and a general description of a car.  This will allow for a report of all cars meeting that description with those numbers of letters in their tag.  So, memorizing the entire tag number is not always required to help identify the suspect.  Partial tag numbers especially if the letters or numerals are consecutive are sufficient some of the time to at least narrow the suspect list down to a manageable number.
The Investigation Process in a Civil Case
It is extremely important in hit and run cases that the law firm start the investigation as soon as possible.  The authorities will do some initial investigation but if they hit a wall, they rarely push through it unless there is a fatality.  In fact, it has been our experience here at Zarzaur Law, that unless there is a fatality, authorities will likely not have a huge incentive to get to the bottom of any event unless the injuries are life-threatening.
Burden of Proof – Civil vs Criminal
Also, it is noteworthy that the criminal justice system requires that the State prove its case "beyond a reasonable doubt".  This means that authorities investigating a hit and run accident will need to find compelling evidence that a specific person not just a specific car was involved before they can bring criminal charges.   However, in the civil justice system the burden of proof is "more likely than not" which is a much lower bar than in the criminal system.  Further, we are looking for the owner of the car and the driver and can use either as targets to get more information.
Another helpful piece of information is that criminal hit and run investigations sometimes stop when the suspect pleads the 5th amendment and refuses to answer questions when asked by the investigating officer.  In the civil system, however, we can actually use the fact that the suspect pleads the 5th against him or her in proving that they committed the civil offense.  The basis for this is that the constitution protects you from self-INCRIMINATION not from admitting to a NON-CRIMINAL offense.
Hit and Run Case in Downtown Pensacola
Our firm has handled many types of hit and run accidents and have typically been successful in identifying the suspect(s) and bringing them to justice in the civil system.  We have also noticed that if we are able to find more evidence in the civil system, we can refer those items to the investigating officer and in some cases, they can re-open the criminal investigation into the hit and run suspect.
Watch our ZTV video segment which provides an overview of an actual Hit and Run case that happened in Downtown Pensacola, FL and handled by Zarzaur Law, PA, plus an interview with the victim (our client).  >
Joe Zarzaur is a Board Certified Civil Trial Attorney whose firm is dedicated to promoting community safety since 2007. ZARZAUR LAW'S AREAS OF PRACTICE: Serious Personal Injury, Product Defect, Auto Accidents, Cycling Accidents, Motor Vehicle Accidents, Products Liability, Wrongful Death, Community Safety, Boat and Jet Ski Accidents, Slip and Fall Injuries, and more. Licensed in Alabama and Florida.
If you or a loved one is a victim of a hit and run accident, whether they be a pedestrian or a cyclist, it is imperative that you get a law firm on your side as soon as possible.  There must be evidence collection and investigation performed within hours or days of the event.  Weeks or months will be too far removed for any meaningful evidence collection for sure.  If you have further questions about hit and run accidents please call us at 855HIREjoe or you can find us on the web at zarzaurlaw.com.
Sources:
https://www.flhsmv.gov/safety-center/driving-safety/hitrun/