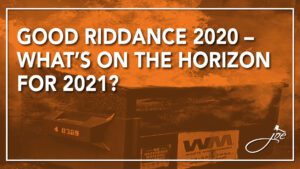 Dumpster fire or you can call it what you will – some people just call it "2020."
I don't think I need to explain to anyone how horrible this year has been from a productivity standpoint, not to mention the fact that we all have been basically fighting for our lives and well-being trying to avoid contracting the coronavirus.
Unfortunately, many people in our country don't have access to healthcare and some have been left without necessary treatment to beat the virus. We should all be mindful of this fact which has been brought to the forefront because of this pandemic.
We have faced challenges that prior to this year we didn't even realize existed. For example, how many of us knew what a ZOOM call was prior to January 2020? What did our bosses say about working remotely prior to this year?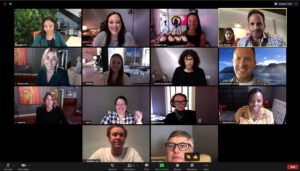 The challenges brought about in 2020, in large part by the pandemic, have also made us persevere. We have had to figure out how to work together and not infect each other, how to be productive at home, and how we can relate to our friends and family without infecting them. We have done all of this and still have been able to survive and thrive.
At Zarzaur Law we were able to do this in large part by the guidance of our in-house physician Dr. Evan Malone. Dr. Malone has since the very beginning of the year shepherded us through the various stages of this pandemic, providing us information based on scientific studies. Dr. Malone has also connected us with a local testing company which has provided a level of security in our office each week by knowing that at least, for that week, the people around us at work were not infected. This sense of wellness has not only allowed us to be personally more secure with her own health but has also allowed us to more effectively serve the clients of the law firm in a near-normal manner.
We have not been able to have as many social gatherings or our charity events this year. Whether it be the legal graffiti events, various races that we sponsor, our gavel triathlon team, or competitions that we usually have a chair – when you're faced with a pandemic like this the priorities become clear.
We knew our priorities were to our own family's health and well-being followed very closely by the well-being of our client's cases.
So, our focus this year has been on two main things:
Keeping ourselves healthy
Keeping our client's cases moving
The news of the vaccine is certainly encouraging, or I should say various vaccines. Zarzaur Law will continue being diligent in protecting our staff from infection until we have all been rid of this disease for good. That will include aggressive masking, distancing, and testing and we will continue to encourage our community to do the same.
At the same time, we will remain focused on our client's cases. We will make certain that nothing other than aggressive representation is exhibited in the pursuit of their day in court. We will also continue to be available 24 hours/7 days a week (safely) by phone or virtual meetings.
I don't remember ever being this excited about ending a year. I completely understand the idea of shooting fireworks and perhaps blowing up the past year while looking towards the new one. All of us at Zarzaur Law look forward to serving our community in 2021, as we leave this virus behind and hopefully this time next year be able to serve not only our clients but also our community again in Zarzaur Law fashion.
Happy New Year, Pensacola