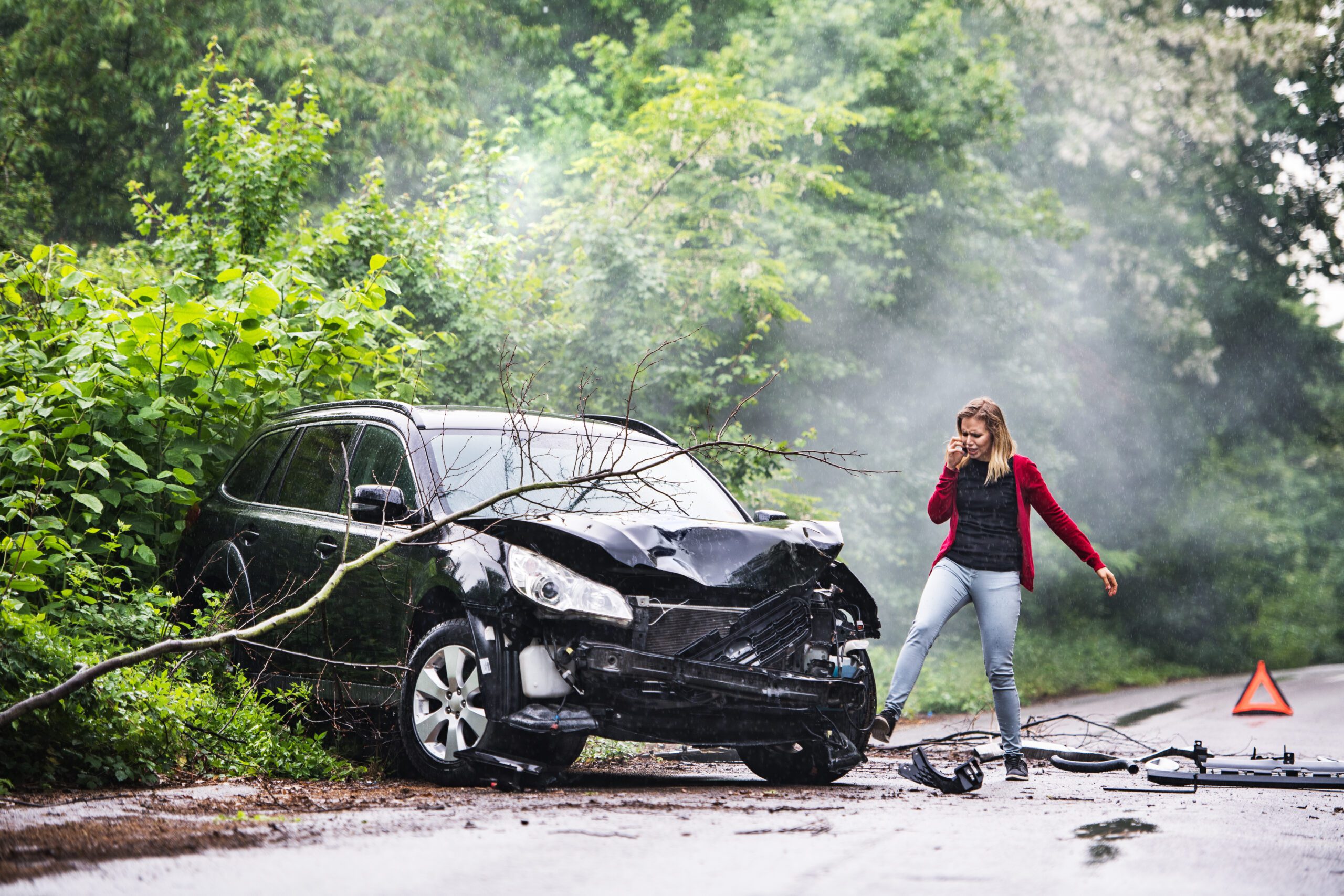 Did you know that the risk of motor vehicle crashes among 16- to 19 year-olds is higher than among any other age group? With the risk of crashing so high, it is important that young drivers are aware of what they should do if they are involved in a motor vehicle collision.
Some of the most common mistakes made by young drivers after a car crash include:
1. Fleeing The Scene
All too often young drivers are scared of getting in trouble with both the law and their parents. As a result, young drivers try to flee the scene of a crash (even if they are not at fault). It is important that young drivers understand that this is the complete opposite of what they need to do. Fleeing the scene of a crash carries criminal penalties, and creates a much bigger problem than simply staying put and telling the truth.
2. Talking Too Much
One of the worst things you can do at the scene of a crash is talking too much. Teenaged drivers seem to forget that everything that they say at the scene can be used later on against them. Admitting that you are sorry or that you were just trying to change the radio station is something that should be avoided at all costs.
3.  Not Calling The Police
Oftentimes, other drivers on the road take advantage of how naive teenaged drivers can be. If you are involved in a car wreck, it is so important that you call the police. Just because the other driver says that you don't need to call the cops or that they will just give you their car insurance information does NOT mean that you shouldn't call the police. By calling the police, you are ensuring that there is some way to confirm what happened to you.
4. Agreeing With The At-Fault Driver
Completely eliminate the word "sorry" from your vocabulary after a car wreck.
Saying sorry after a wreck could be taken as an admission of guilt, and it will likely be used against you down the road, even if you weren't at fault.
It's a tough habit to break for some, but you must avoid apologizing at the scene of an accident.
Even saying you're sorry to someone who wasn't involved in the accident can be used against you.
5.  Forgetting To Take Pictures
It makes sense, young drivers get nervous. They aren't comfortable asserting themselves and are worried about getting into trouble with their parents once they get home. But it is so important that teenaged drivers take the time to take photographs of the damage to the vehicles involved in the crash. Taking the extra few minutes to document what happened can make or break a case, and it is important that young drivers remember this crucial part of the car wreck checklist.
6.  Posting On Social Media
Perhaps the biggest mistake that teenaged drivers make after a car crash is posting on their social media. In today's world, people are becoming more and more comfortable with posting their personal lives on social media, especially teenaged drivers. But, posting on social media is like giving the other side a gift. Everything that is posted to your social media can be and WILL BE used against you later on. Posting a photo at the scene might seem like a great way to snag some likes, but it is one of the worst things you can do for your injury case. Make sure that you or your teenaged driver is aware of our Social Media Instructions for Injured People!!
7. Not Speaking With A Lawyer (YES! they can be represented)
A minor (under the age of 18 in the state of Florida) does not have the right to bring a lawsuit against someone else. However, their parents CAN bring a lawsuit on their behalf. Therefore, if a child is in a car accident, their parents will often hire a lawyer to represent them. The parents and the lawyer will then work together to represent the child's best interests throughout the lawsuit.
Refer to the car wreck checklist for more info on what to do right after you've been involved in a car accident.
Joe Zarzaur is a Board Certified Civil Trial Lawyer whose firm is dedicated to promoting community safety since 2007. ZARZAUR LAW'S AREAS OF PRACTICE: Serious Personal Injury, Product Defect, Auto Accidents, Cycling Accidents, Motor Vehicle Accidents, Products Liability, Wrongful Death, Community Safety, Boat and Jet Ski Accidents, Slip and Fall Injuries, and more. Licensed in Alabama and Florida.
If you've been the victim of an accident, it's important that you don't make any rash decisions. Put yourself in the best possible position to receive the justice you deserve. It is also important to consult with a Board Certified Trial lawyer who has the knowledge and experience to help you. We know accidents can be stressful and want to make the process as easy as possible for you. Call Zarzaur Law, P.A. today at (855) Hire-Joe, or by requesting a free case review through our website.
sources:
https://www.teendriversource.org/teen-crash-risks-prevention/car-accident-prevention/basic-facts-about-teen-crashes