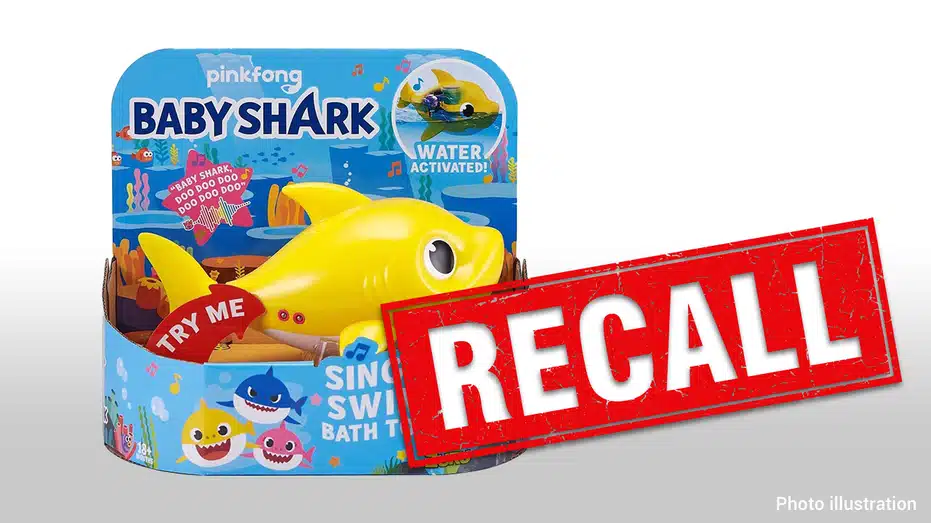 CNN recently reported that a number of child injuries had prompted a recall of 7.5 million Baby Shark bath toys due to the risk of impalement, as announced by the Consumer Product Safety Commission. 
According to the United States Consumer Product Safety Commission (CPSC), approximately 217,000 children are treated in hospital emergency rooms for toy-related injuries every year.
Zuru LLC, the California company that imports the China-manufactured products, is recalling 6.5 million full-size Robo Alive Junior Baby Shark Sing Swim Bath Toys and 1 million mini-size Robo Alive Junior Mini Baby Shark Swimming Bath Toys, the commission said in a news release.
Zuru said it is aware of 12 reports of children suffering "impalement injuries, lacerations, and puncture wounds" after falling or sitting on the full-size version of the Baby Shark bath product, the news release said.
The toy-related injuries were to the children's "genital, anorectal, and facial areas," according to the news release.
Nine of those injuries required the children to get stitches or other medical attention, the CPSC said.
The affected toys were sold at various retailers, including Target, Walgreens, Ross, and Walmart, the agency said.
The full-size recalled toys were sold between May 2019 and March 2023, while the mini toys were sold from July 2020 to June 2023.
This, along with the recently recalled water bead and water ball toy products (read article here), are just a few of the products that can be hazardous to children, even though they have been marketed and sold for children.
Almost 5,000 new toys hit the shelves in the United States every year. Unfortunately, not all of these toys are safe. If your child is injured by a defective toy, you may be able to file a product liability lawsuit. 
As a parent, worrying about your children is a full-time job. Whether it's distracted drivers, unsupervised bodies of water, or injuries at school, there's a lot to worry about.
Unfortunately, you can add toys to that list.
Some of these injuries are the result of children using the toy improperly, but many are the result of the toy being defective. If your child was injured or killed by a defective toy, you might be able to file a lawsuit to recover damages for their injuries.
This type of lawsuit is called a product liability lawsuit.
Types Of Toy-Related Product Liability Claims
There are three types of toy-related product liability claims:
1. Manufacturing defect
A defectively manufactured toy is a toy that—though properly designed—left the manufacturer in a condition other than the one intended. To put it another way, some error occurred during the manufacturing process that caused the toy to become unsafe.
A manufacturing defect could be just about anything, but here are some common examples:
The wrong type of screw was used on a mechanical part
Two parts were attached incorrectly
A critical component cracked during the manufacturing process
2. Defective design
A product is defectively designed if it fails to perform as safely as a reasonable person would expect. In other words, nothing went wrong during the manufacturing process, the design of the product is simply dangerous.
For example, pool product maker S.R. Smith was forced to recall approximately 800 Helix pool slides because the sides of the slides were too short, making it easy for the children to fall off the side of the slide before reaching the water.
Similarly, Disney recalled 80,000 plush "forky" toys because the toys represented severe choking hazards.
To put it another way, if the toy was designed as intended but the design was dangerous, then you may have a defective design product liability case.
3. Failure to warn
Manufacturers have a duty to warn users of the dangers inherent in their products. To use the example above, if the Disney plush toy presents a choking hazard, the box should contain a warning to parents and perhaps an age restriction.
Manufacturers don't have to warn about every conceivable danger. Rather, manufacturers must only warn about dangers that occur while the product is being used as intended or that can reasonably be anticipated.
To stick with the plush toy example, the toy isn't intended to be put in a child's mouth, but it can be "reasonably anticipated" that a child would put the toy in their mouth.
According to the CPSC, roughly 50% of all toy-related injuries involve the head or face. Children under the age of 3 are at greater risk for choking on toys than older children. This is due to the fact that children under the age of 3 tend to put everything in their mouths, and their airways are smaller than those of other children.
When Shopping For Infants And Toddlers, Buy Toys That Are Larger Than The Child's Mouth.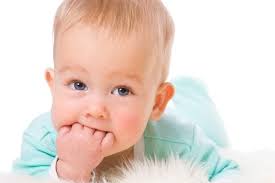 This will help prevent choking. If a toy is large enough but has smaller parts that could break off, do not give it to a young child. For example, a large stuffed bear may have beaded eyes that could fall off.
The CPSC reported that nearly 8% of all emergency department-treated injuries came from toy balls. While toy balls can make a great gift, it is important to remember that when you give small children (especially under the age of three) small toys, it creates a significant choking hazard.
Watch that younger kids aren't playing with toys designed for older kids. Even if toddlers get upset after being told they can't play with the same toys as their older sibling or cousin, it is better to play it safe.
RECALLS!
When shopping for toys, always make sure to check for recalls. The CPSC offers an easy way to search for product recalls here (www.cpsc.gov/recalls). You can also look at safekids.org for a list of recalls.
Some of the most dangerous situations occur when a toy malfunctions or breaks, and it is important to be able to recognize the hazard as soon as it happens. If you notice that a toy seems dangerous, immediately take the toy and keep it in a safe place away from your child.
Joe Zarzaur is a Board Certified Civil Trial Lawyer whose firm has been dedicated to promoting community safety since 2007. ZARZAUR LAW'S AREAS OF PRACTICE: Serious Personal Injury, Product Defect, Auto Accidents, Cycling Accidents, Motor Vehicle Accidents, Products Liability, Wrongful Death, Community Safety, Boat and Jet Ski Accidents, Slip and Fall Injuries, and more. Licensed in Alabama and Florida.
If your child has been injured due to a defective toy, it's important that you don't make any rash decisions. Put yourself in the best possible position to receive the justice you deserve. It is also important to consult with a Board Certified Trial lawyer who has the knowledge and experience to help you. We know accidents can be stressful, and we want to make the process as easy as possible for you. Call Zarzaur Law, P.A. today at (855) Hire-Joe for a free legal consultation or visit www.zarzaurlaw.com.
Sources:
https://www.cpsc.gov/Recalls/2023/Zuru-Recalls-7-5-Million-Baby-Shark-and-Mini-Baby-Shark-Bath-Toys-With-Hard-Plastic-Top-Fins-Due-to-Risk-of-Impalement-Laceration-and-Puncture-Injuries-to-Children
https://www.cnn.com/2023/06/24/business/baby-shark-toys-recall-impalement-risk-trnd/index.html
https://www.enjuris.com/children-accidents/defective-toy-lawsuits/
https://www.goodmorningamerica.com/wellness/story/mom-shares-warning-water-beads-after-daughter-swallows-100311784