Virtual Office to Careful Transition
Thirteen weeks ago the Zarzaur Law office staff moved to a completely remote, work-from-home operation.  While the majority of client meetings, hearings, mediations, and depositions remain "virtual" a careful transition to return some of the office staff back to the office has taken place.
At the outset, thirteen weeks ago, the daily counts and statistics would be the focal point – national, state, county, local.  For Zarzaur Law, the interest in this data hasn't waned though the addition of many other layers has broadened the overall menu of considerations:  antigen vs antibody testing, airborne droplet vs surface transmission, symptomatic vs asymptomatic, vaccination immunity vs passive immunity, high-risk vs low-risk, and the like.
The Virus Still Remains and Zarzaur Law Continues to Monitor the Statistics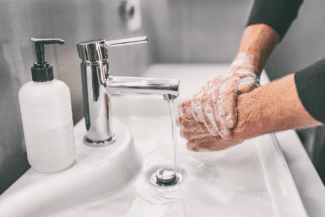 On every level, even locally, the data depicts that the virus remains and that transmission of infection is present in the community.  For this reason, maintaining a sense to physical distancing, practicing routine handwashing, and workspace disinfection are cornerstone to the operation of the office.  Parlaying some of these practices to personal life in the home environment perhaps contribute to keeping this office setting safe as well.
Zarzaur Law remains vigilant and will continue to monitor and follow the measures which are available for public consumption in concert with operating in a way which allows for safety and health for the staff and clients.
All of this is in the context of data which reveal that over the last many days, overlapping the phased reopening of our community, positive antigen tests continue to result.  That's the not-so-great news and may cause concern for many.
In an attempt to drill down a bit more into this, consider hospitalizations.  A glimpse at the hospitalization data is not entirely possible as the only published data on local and state hospitalizations is in cumulative instances beginning greater than thirteen weeks ago as opposed to real-time data.  But, what is available is the Emergency Department (ED) presentation data which details a decreasing percentage of complaints related to viral signs and symptoms.  Perhaps this indicates a return to par for ED management of injuries and non-viral illness which come with reopening, hence increasing the pool of patients in the ED and thus decreasing the viral presentation percentage.  Counter that notion and look at the total number of presentations related to viral signs and symptoms – also decreasing.
In Summary – Stay Vigilant
Transmission in the community continues.  Vigilance, hygiene, and symptom recognition should not be abandoned.  Acute viral illness warranting ED presentation (and possible hospital admission) trends indicate there is capacity to manage those who are more-severely impacted by ANY illness thus warranting inpatient care.
The Zarzaur Law firm remains fully operational and the staff is working hard on client's behalf (safely and remotely). Attorneys will still be seeing clients either safely in office or via video conferencing.
Joe Zarzaur, founder of Zarzaur Law, P.A., a Pensacola Personal Injury law firm, has created this blog in an effort to educate the many citizens and visitors of Pensacola, Florida about their legal rights. Joe Zarzaur knows the ins and outs of Florida law, and offers friendly-quality legal help whether you have experienced an auto accident/car wreck, have been a victim of medical malpractice or are in need of a personal injury lawyer. For more information, visit: https://www.zarzaurlaw.com
11 E Romana Street
Pensacola, FL 32502
Telephone: 850-444-9299
Email: info@zarzaurlaw.com
Sources:
(Escambia County – page 17)
https://covidtracking.com/data