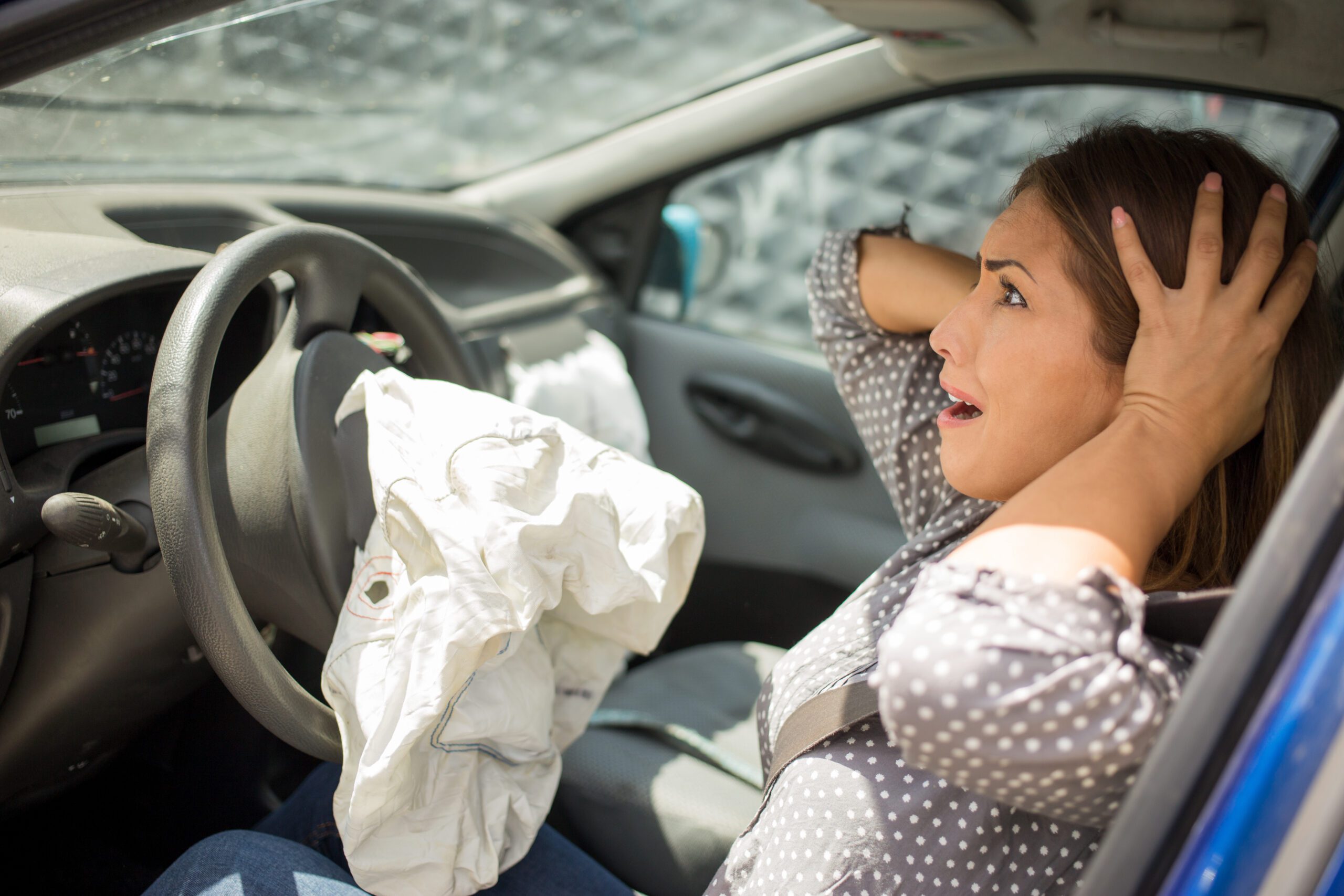 Airbags undoubtedly save lives every day, as they help to lower the risk of hitting your head and body against hard surfaces, being ejected from the vehicle. There is little debate that these restraint systems have been proven to save lives and reduce the severity of injuries.  However, they do not guarantee NO INJURY when activated.  Injuries from restraint systems are quite common and very commonly benign compared to more severe injuries such as death, brain injury, or loss of limb.
These entries contain information that is used to not only describe the accident but more so to direct the triage, examination, evaluation, assessment, and treatment of the (potentially) injured patient.  Apart from the widely understood force generated by a motor vehicle accident as the etiology of injuries to the involved persons stands the prospect of injuries resulting from the passenger safety features of a vehicle.  Airbag injuries.
The airbag works as an inflatable seatbelt that inflates upon frontal impact from another vehicle. … Activation of automotive airbags is triggered by impact sensors that work to detect frontal impact and trigger a control unit that deploys the airbag to cushion the passenger.
---
FRONT AIRBAGS REDUCE DRIVER FATALITIES IN FRONTAL CRASHES BY 29 PERCENT AND FATALITIES OF FRONT-SEAT PASSENGERS AGE 13 AND OLDER BY 32 PERCENT
---
Common Injuries From Airbag Deployment
Face Injuries
Because of the positioning of airbags, your face is the easiest target during a crash. The airbag prevents your face from meeting the windshield, however, the force of the airbag can strike your eye or fracture fragile bones in the face. Eye damage, including temporary or permanent blindness, is possible. Concussions may also occur if the impact is strong enough.
Chest Injuries
In order to prevent your body from being thrown out of the car, airbags deploy very fast and hard. If it collides with your moving body, the chest area may be vulnerable to injury. Broken bones in the chest or damage to the soft tissue are not uncommon.
Neck and Back Injuries
Your spine and cervical spine are also vulnerable to the impact of an airbag. While your body is prevented from being thrust forward as it might otherwise, damage to soft tissue can still cause you to suffer from whiplash or other similar car accident injuries as the soft tissue is damaged. Just because you did not notice the traditional, jolting movement does not mean you will not need to see a whiplash chiropractor if you are suffering from stiffness and pain in the back or neck.
Burns
The speed of airbag deployment can cause surface abrasions or burns. The face and arms are most likely to suffer from this. Think about the fabric encountering your skin, and suffering from something like rug burn, but as a result of this.
Internal Injuries
The chemicals that release during deployment can irritate the lungs or even cause asthma attacks. The skin can also become irritated, causing a condition known as airbag dermatitis.
Additionally, enough pressure on the abdomen can cause damage like lacerations to organs, including the liver, spleen, lungs, and heart. In severe cases, internal bruising or bleeding is possible.
---
TO PREVENT INJURIES, YOUR SEAT SHOULD BE APPROXIMATELY 10 INCHES FROM WHERE THE AIRBAG WILL DEPLOY. HOWEVER, SOME INJURIES WILL BE UNAVOIDABLE AS A PART OF THE AIRBAG PROTECTING YOU FROM MORE SEVERE CONSEQUENCES.
---
The Most Common Types Of Airbag Deployment Injury:
– Abrasion (63.6%)
– Contusion
– Laceration
– Thermal burn (7.8%)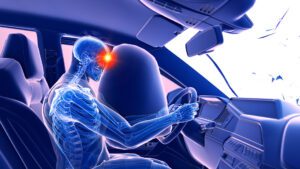 Frontal airbags are generally designed to deploy in "moderate to severe" frontal or near-frontal crashes that are equivalent to hitting a solid, fixed barrier at 8 to 14 mph or higher.
 Therefore, the knowledge of if a passenger was restrained and whether airbag deployment occurred coupled with which seat, they were occupying is extremely useful in the context of an evaluation for traumatic injuries.  Emergency personnel will understand best which possible internal injuries to assess for based upon such information when applied to additional historical information, patient symptom profile, vital signs, and examination findings.  Such injuries may include (though not limited to):  internal abdominal or thoracic bleeding, contusion or laceration of internal organs, injuries to the central nervous system, injuries to the spinal column.
"When used properly…"
 What can you do to best allow your seatbelt, airbag, or child restraint system to do the job they are designed for?  Read the manual.  Follow the guidance.  And revisit this information frequently by making it a habit.
Joe Zarzaur is a Board Certified Civil Trial Attorney whose firm is dedicated to promoting community safety since 2007. ZARZAUR LAW'S AREAS OF PRACTICE: Serious Personal Injury, Product Defect, Auto Accidents, Cycling Accidents, Motor Vehicle Accidents, Products Liability, Wrongful Death, Community Safety, Boat and Jet Ski Accidents, Slip and Fall Injuries, and more. Licensed in Alabama and Florida.
If you've been the victim of an accident, it's important that you don't make any rash decisions. Put yourself in the best possible position to receive the justice you deserve. It is also important to consult with a Board Certified Trial lawyer who has the knowledge and experience to help you. We know accidents can be stressful and want to make the process as easy as possible for you. Call Zarzaur Law, P.A. today at (855) Hire-Joe, or by requesting a free case review through our website.
Sources:
https://www.ncbi.nlm.nih.gov/books/NBK470262/
https://www.iihs.org/topics/airbags
https://emj.bmj.com/content/19/6/490
https://www.nolo.com/legal-encyclopedia/airbag-injuries-and-car-accidents.html
https://www.iihs.org/topics/airbags