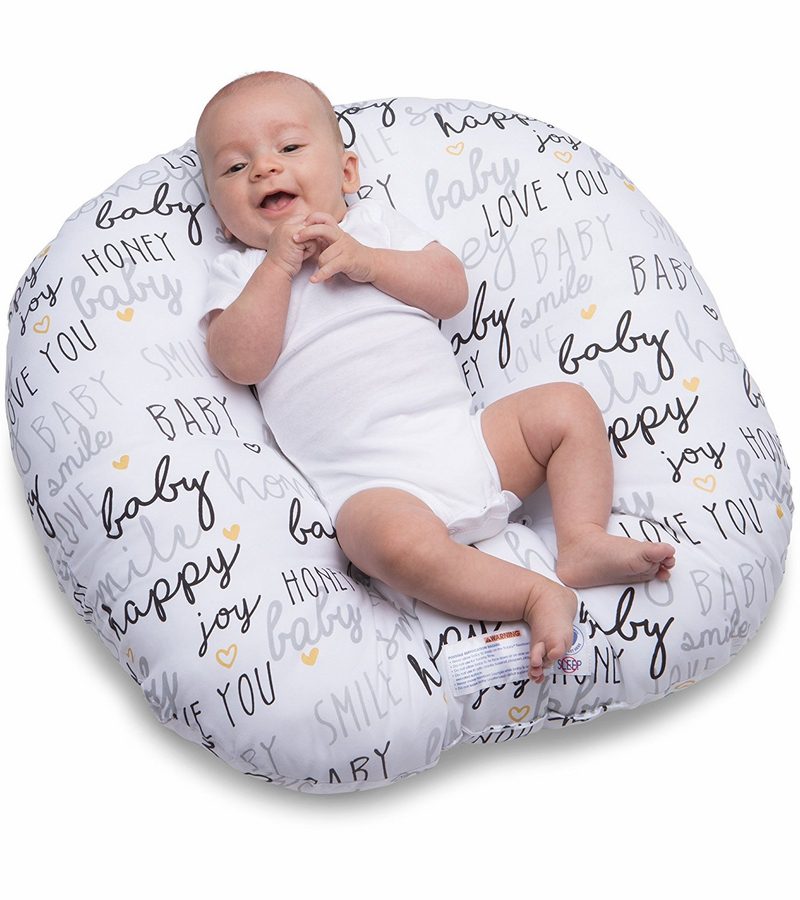 As you may know, on September 21st, 2021, The Boppy Company recalled over 3.3 million of their "Boppy Newborn Loungers" after eight reported infant deaths. These products pose a significant threat to infants, as the design itself creates an asphyxiation hazard. Specifically, asphyxiation caused by the position of the baby's neck against the Boppy Newborn Lounger.
What Exactly is a Boppy Newborn Lounger?
The Boppy Newborn Lounger was placed on the market in January of 2004, and was designed for infants to "lounge" on. Many parents are familiar with the original Boppy nursing pillow, a product originally placed on the market to assist nursing mothers. What separates the two products is their intended use, with the Newborn Lounger designed for "lounging" purposes rather than as a nursing aid.
The Boppy Newborn Lounger was removed from the market in September/August of 2021. At that time, it was one of the leading products sold by the Boppy Company. The product had been called into question about a year prior by a journalist who noted that there were several deaths that were being associated with the pillow.
The Boppy Newborn Lounger is different from the original Boppy Pillow in that the original design was specifically designed and sold as a nursing aid. This nursing pillow has been used by many mothers to assist in the breastfeeding process. The company designed this Boppy Newborn Lounger by basically using the general pillow design and adding a piece of fabric to the center, and then encouraging it to be used as a baby lounging device.
Lounging Danger
But, if you have an infant, you know that they do not lounge. Infants spend the vast majority of their time sleeping, which is what makes this product so dangerous. In the event that an infant falls asleep on one of these loungers or is left unattended for too long, parents run the risk of suffocating their babies to death. Due to the shape and design of this particular product, it is far too easy for an infant to find itself in a position that blocks its airways.
According to the U.S. Consumer Product and Safety Commission, between December of 2015 and June 2020, eight infants died after being placed on the lounger while lying on their back, side, or stomach. Meaning, if the child is not placed perfectly inside of this product, parents run the risk of their baby suffocating.
---
If the child is not placed perfectly inside of this product, parents run the risk of their baby suffocating.
---
Previous Recalls
To make matters even worse, this is not the first product manufactured by the Boppy Company that has created such a potential for infant suffocation. In July of 2019, The Boppy Company again had to recall one of its products, this time the Infant Head and Neck Support Accessories. This particular product, shown below, features a similar design and, unfortunately, the same risk. Due to the head support area's allowing for infants' heads to become tilted too far forward, this product again posed a suffocation hazard.
Zarzaur Law has filed the first case in the United States against the Boppy Company. The allegations in the Boppy Lawsuit include allegations that the Boppy Newborn Lounger was defective by its design, manufacture, and inadequacy of warnings. The Boppy company is defending this lawsuit and is first contending that they are not subject to the personal jurisdiction of the court here in Florida. This particular issue is before the Court currently.
Review previous recall articles below:
https://www.cpsc.gov/Recalls/2019/The-Boppy-Company-Recalls-Infant-Head-and-Neck-Support-Accessories-Due-to-Suffocation-Hazard#
https://www.cpsc.gov/Recalls/2021/The-Boppy-Company-Recalls-Over-3-Million-Original-Newborn-Loungers-Boppy-Preferred-Newborn-Loungers-and-Pottery-Barn-Kids-Boppy-Newborn-Loungers-After-8-Infant-Deaths-Suffocation-Risk
https://www.npr.org/2021/09/23/1040203150/boppy-recall-infant-baby-deaths-suffocation-risk-sleep
WATCH OUR YOUTUBE VIDEO HERE >
Joe Zarzaur is a Board Certified Civil Trial Lawyer whose firm is dedicated to promoting community safety since 2007. ZARZAUR LAW'S AREAS OF PRACTICE: Serious Personal Injury, Product Defect, Auto Accidents, Cycling Accidents, Motor Vehicle Accidents, Products Liability, Wrongful Death, Community Safety, Boat and Jet Ski Accidents, Slip and Fall Injuries, and more. Licensed in Alabama and Florida.
If you or a loved one is in need of a FREE legal consultation in regards to your wrongful death case, speak with Zarzaur Law's Florida Wrongful Death Act experts. Put yourself in the best possible position to receive the justice you deserve. It is also important to consult with a Board Certified Trial lawyer who has the knowledge and experience to help you. We know accidents can be stressful and want to make the process as easy as possible for you. Call Zarzaur Law, P.A. today at (855) Hire-Joe for a free legal consultation or visit www.zarzaurlaw.com.