Are You Interested In Applying For The Zarzaur Law Triathlon Team For The 2024 Season?
Zarzaur Law is accepting new applications to add a few new members to the Zarzaur Law Triathlon team for next season. The team is looking for new members who exemplify the following characteristics:
Good Ambassador:  When the word ambassador pops up, many people think we're looking for people who own the top steps of the podiums. While being fast is a great contributing factor, and several of our athletes are incredibly fast, that, in and of itself, is not what it takes. The Zarzaur Law Triathlon Team is looking for triathletes who want to live a lifestyle of health and fitness and truly love endurance sports. We're looking for people who try to give a word of encouragement to others who are on the course, road, or water. And lastly, race to the absolute best of your ability and have the drive to be the best YOU can be, but congratulate others even when things don't go according to plan on race day.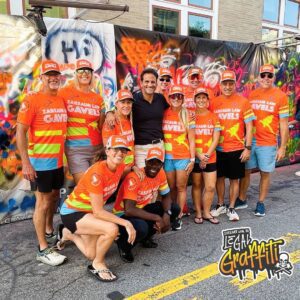 Philanthropic and Community-focused: The Zarzaur Law Tri Team focuses extracurricular time on community events and charities. In addition to volunteering at designated events, the Gavel Team has adopted Favor House and the Gulf Coast Kids House as the two charities to support and represent. This includes some required events and fundraisers for these non-profit organizations each season.
Experienced Triathletes: The Zarzaur Law Triathlon team is looking for experienced triathletes who excel in representing Zarzaur Law, P.A., our two adopted charities, and being a contributing member of the team. It is extremely important that you have the time to dedicate to being a part of this team, the designated races, and the other events.
If interested, please submit a letter of interest to apply, which includes:
Prior triathlon related experience (please include race history)
Why you meet the characteristics listed above
Why you would be a good team member
Please email your letter to info@zarzaurlaw.com by August 16. Please put 2024 GAVEL TEAM in the subject line to ensure it gets to the correct personnel. All applications will be reviewed, and decisions will be made by mid-September. We plan to add a few new members next season.
________________________________________________________________________________________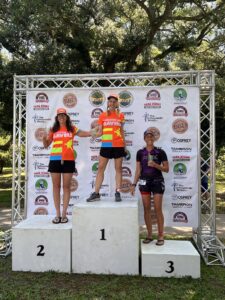 Zarzaur Law, P.A.  has also been involved in the local triathlon community supporting all types of events and has been a sponsor of its own triathlon team for the last five years.  The main mission of our triathlon team is to serve as ambassadors for the sport of triathlon and to volunteer in our community for various philanthropic causes.
The team has adopted two local charitable organizations—Favor House (a domestic violence shelter) and Gulf Coast Kid's House (child abuse shelter and advocacy group).  The team and the firm is involved with these organizations regularly and donates to them annually.  These community partnerships provide our team members with a higher purpose that helps fuel their training and encourages their drive to compete.
Main Mission Of Our Triathlon Team Is To Serve As Ambassadors For The Sport Of Triathlon. And To Volunteer In Our Community For Various Philanthropic Causes.
In addition to Legal Graffiti events, the Gavel Girlz and Guyz Triathlon Team also raises money for local non-profits in events all up and down the Gulf Coast. Take a look below at some recent sightings of the Zarzaur Law crew. Find us on Facebook to see more!
About Zarzaur Law, P.A.
Joe Zarzaur is a Board Certified Civil Trial Attorney whose firm is dedicated to promoting community safety since 2007. OUR AREAS OF PRACTICE: Serious Personal Injury, Product Defect, Auto Accidents, Cycling Accidents, Medical Malpractice, Motor Vehicle Accidents, Products Liability, Wrongful Death, Boat and Jet Ski Accidents, Slip and Fall Injuries, and more. Licensed in Alabama and Florida. www.zarzaurlaw.com