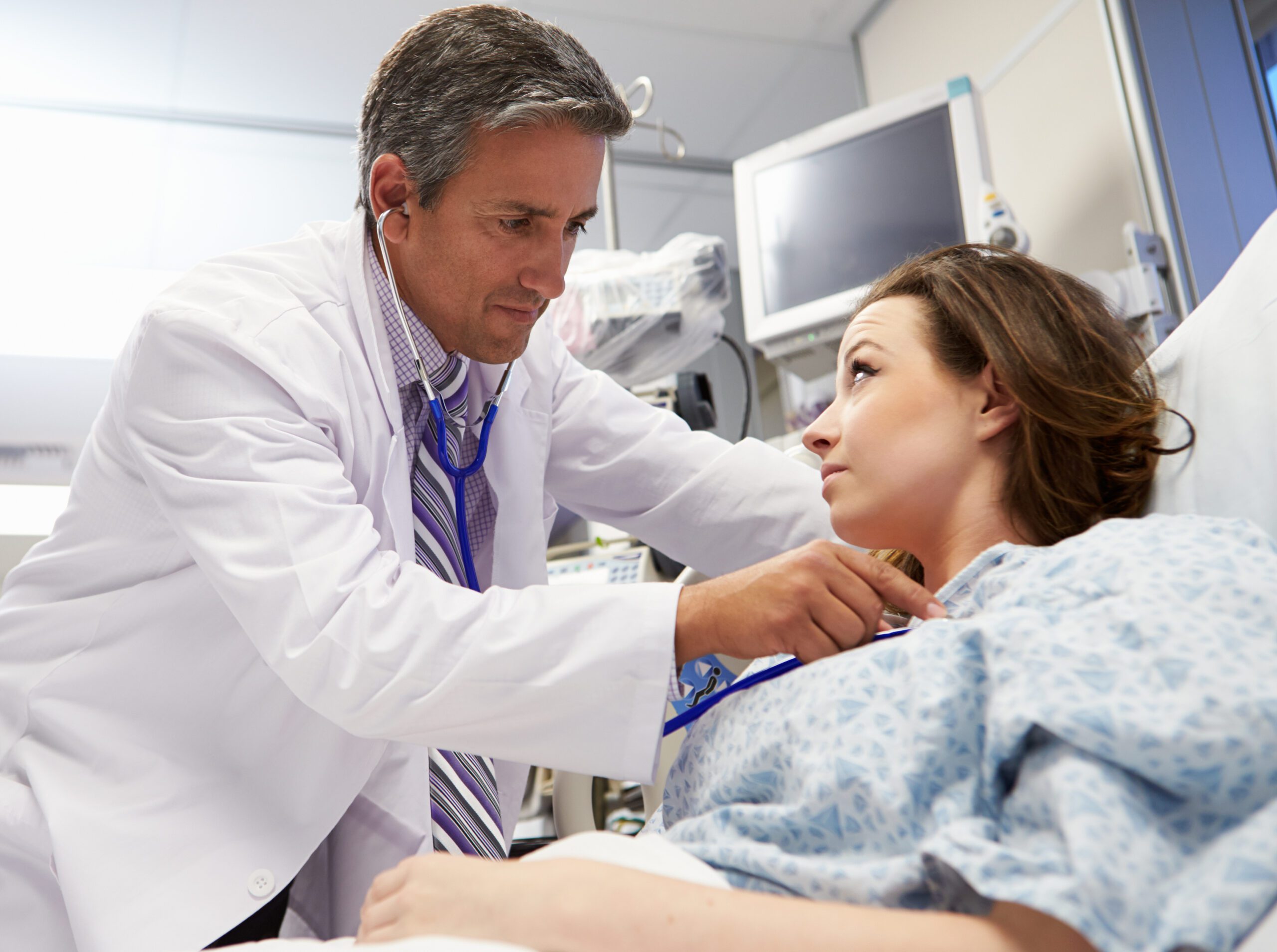 You're in a car wreck and people sometimes think it wasn't that big of a deal. Maybe it is just a little neck pain or a little back pain and you don't really want to go to the ER. People are going to make excuses for not going. If you're having symptoms after a car wreck, you should absolutely go to the ER or urgent care. 
Reasons You Should Seek Treatment After A Car Accident
1. To Ensure Over All Well Being – Especially after the adrenaline from the accident has worn off.
There could be something going on more serious than you realize. And the ER is the place to diagnose that. The ER is not there to diagnose all of the issues that could be going on with you after a car wreck, they are only going to diagnose life and limb-threatening issues.
There are a multitude of injuries that could end up well into the six figures in value and are serious life-altering injuries that can cause you to lose value in your potential car accident case if you leave the ER and don't follow up after you receive the standard "clean bill of health" or "cervical strain back strain."
2. Treat "Invisible" Injuries – Injuries that show up a few days/weeks later – re: concussion. Don't delay since the insurance company may refute.
The reason it's important to go if you're having symptoms is that the insurance company who's going to be on the other side of all these claims, whether you have a lawyer or not, are going to make the argument that the longer it takes you to go to the ER or seek treatment, the less serious your injury must have been, or perhaps, maybe the cause of it was something other than the car wreck.
3. To Obtain Evidence- Medical Records Can Be Important Pieces Of Evidence To Help Establish Case.
If you don't want to go to the ER simply because it's the right medical thing, then it is certainly the right legal thing to do because it documents your injury. It documents the timing of your injury and symptoms, and it takes away the argument that you didn't need treatment immediately.
Paying For The ER Visit and Treatment.
The other thing that comes up a lot of times is when people say they don't want to spend the money on an ER visit because it's really expensive and it's going to cost a lot of money. In Florida, the status of the law right now in 2021 is that your car insurance by law, not your health insurance. Your car insurance has to pay the bills after a car wreck.
Why Does Your Car Insurance Have To Pay?
Florida has PIP law  (Personal Injury Protection) PIP covers 80% of all necessary and reasonable medical expenses up to $10,000 resulting from a covered injury, no matter who caused the crash.
Medical Costs
Most medical costs will be covered by PIP with the exception of popular, but not widely accepted practices such as acupuncture. In other states, PIP will generally cover the injuries of anyone in your household, but in Florida, you can choose whether you want your PIP to cover just yourself or other residents in your household. The following are eligible for a PIP claim:
Medical services and medication
Surgical services and hospital expenses
Rehab costs
Diagnostic services
Ambulatory services
What sets Florida apart from other states is that only 80% of your medical costs will be covered by PIP. So if you have injuries that cost $10,000, PIP will only pay for $8,000 of that. Furthermore, if your injury is not considered an emergency, you will only be entitled to $2,500 worth of benefits. If you have a good health insurance policy, it might take care of the rest of the costs, but you should make sure it will cover car accident injuries.
4. Counter The Claims Of The Insurance Company. 
The at-fault driver's insurance company is going to make this argument, if you say, well, I didn't know that I didn't have to pay. Right. I was gonna have to pay something. The car insurance company on the other side of the case is going to say, well, you could have gone to seek treatment and it would have been free. Basically, your PIP would have paid the bill. Why didn't you go?
You can't say, well, I didn't know. Or you can say, I didn't know, but at some point, it's not going to make sense for you not to go, especially after you've got a legal action started.
It's always smarter, if you're having symptoms and Florida, you don't have the financial excuse because your car insurance pays that.
And as far as you not thinking, it's that serious, right? Well, you don't know because you have no idea what going on inside your body. But if you're having symptoms after a car wreck and if you're teetering on not going to the ER, you should go, okay. It's that simple.
---
MOST OF THE TIMES THE SYMPTOMS GET WORSE ON THE FOURTH OR FIFTH DAY.
---
Most of the time injuries that are permanent don't go away. .
Refer to the car wreck checklist for more info on what to do right after you've been involved in a car accident.
Joe Zarzaur is a Board Certified Civil Trial Lawyer whose firm is dedicated to promoting community safety since 2007. ZARZAUR LAW'S AREAS OF PRACTICE: Serious Personal Injury, Product Defect, Auto Accidents, Cycling Accidents, Motor Vehicle Accidents, Products Liability, Wrongful Death, Community Safety, Boat and Jet Ski Accidents, Slip and Fall Injuries, and more. Licensed in Alabama and Florida.
If you've been the victim of an accident, it's important that you don't make any rash decisions. Put yourself in the best possible position to receive the justice you deserve. It is also important to consult with a Board Certified Trial lawyer who has the knowledge and experience to help you. We know accidents can be stressful and want to make the process as easy as possible for you. Call Zarzaur Law, P.A. today at (855) Hire-Joe, or by requesting a free case review through our website.