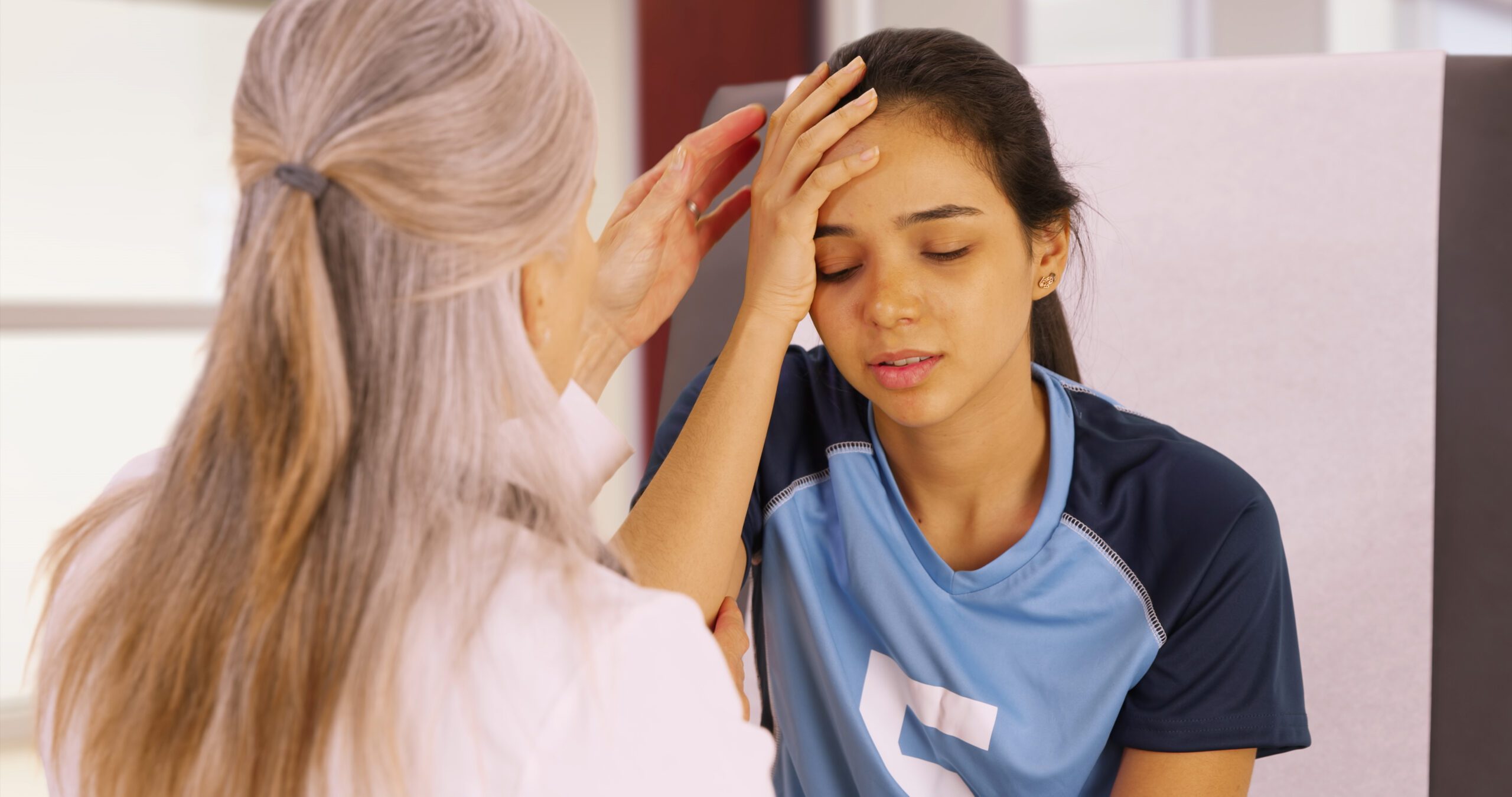 According to the Centers for Disease Control and Prevention (CDC), an estimated 20,000 children experience traumatic brain injuries, with many of the accidents that cause these injuries happening at school.
---
ADDITIONALLY, MORE THAN NINE MILLION CHILDREN GO TO THE EMERGENCY ROOM EACH YEAR, WITH MANY OF THESE INJURIES RELATED TO FALL ACCIDENTS.
---
Common Causes of School Injuries
Slip and fall accidents
Sports injuries
Playground injuries
Fighting
It's a phone call every parent dreads—the call from their child's teacher or principal saying that their child has been injured at school. The possibilities are nearly endless. Accidents can happen on the bus, in the classroom, on the playground, or in P.E.  It is easy to panic in this situation. However, it is important to preserve your and your children's rights if they are injured at school. 
Below, we answer some of the more common questions that our clients have when their kids are hurt while at school. 
Tend To Your Child
The first step is obvious: tend to your child. Assess the severity of the injury. Is it something that can be taken care of with first aid, or is it serious enough to warrant a trip to the doctor or even the Emergency Room? 
Get Information About The Incident
– What happened
– Where and when the injury took place (During school hours? On school property? On a field trip?)
– Who was present at the time of the injury
– What actions were taken to help your child
– If any other children were involved
Many injuries may appear to be no big deal at first, but if they progress and cost you in the long run, you will want to have all of the details documented as soon as possible.
Hire A Lawyer
If the injury is severe enough, or treatment is costly enough, the next step is to hire a lawyer to represent you and your child's interests. The school district has legal and risk management teams ready to help defend them the second a potential claim arises, so it's important to fight fire with fire and hire an experienced personal injury lawyer. 
Common Types Of Injuries Sustained At School
The type of injury will largely depend on where and how the injury occurred. The most common injuries sustained on school grounds include:
– Cuts, scrapes, and bruises
– Sprains and strains
– Broken bones
– Head injuries
– Neck and back injuries
– Brain injury or trauma
– Dislocations
– Black eyes
– Emotional and/or psychological injuries
The Process of Bringing A Case Against A School
Once hired, your lawyer will navigate the treacherous waters of making a claim against the government. Suing the school district is not like suing anyone else. The government has put hurdles in front of anyone that wishes to sue it.
First, a successful claimant must send what's called a "claim letter" to the agency they wish to sue within 3 years of the injury. They must also send a copy of this letter to the Florida Department of Financial Services. This requirement is separate and apart from the statute of limitations, which is generally 4 years for a personal injury. 
Once the claimant has sent a claim letter, the government has 6 months to respond to the claim. The government rarely does so, and the claimant must usually file suit to have the possibility of any recovery. Once in suit, the plaintiff is usually prevented by law from recovering more than $200,000 to $300,000 in damages, depending on the circumstances. If the plaintiff wants to recover more, he or she usually has to petition the Legislature to make up the difference. 
Zarzaur Law has the necessary experience to maximize your recovery against the government. Two of three of the attorneys at Zarzaur Law are board-certified as Specialists in Civil Trial—a certification only held by 1% of lawyers statewide. The lawyers at Zarzaur Law have handled many claims against school districts for injuries as diverse as car wrecks, sexual abuse, and injuries caused by school bullies. Since every plaintiff's law firm works under the same "no fee unless you win" structure, there is no reason not to hire a specialist. 
Joe Zarzaur is a Board Certified Civil Trial Lawyer whose firm is dedicated to promoting community safety since 2007. ZARZAUR LAW'S AREAS OF PRACTICE: Serious Personal Injury, Product Defect, Auto Accidents, Cycling Accidents, Motor Vehicle Accidents, Products Liability, Wrongful Death, Community Safety, Boat and Jet Ski Accidents, Slip and Fall Injuries, and more. Licensed in Alabama and Florida.
If you've been the victim of an accident, it's important that you don't make any rash decisions. Put yourself in the best possible position to receive the justice you deserve. It is also important to consult with a Board Certified Trial lawyer who has the knowledge and experience to help you. We know accidents can be stressful and want to make the process as easy as possible for you. Call Zarzaur Law, P.A. today at (855) Hire-Joe, or by requesting a free case review through our website.
Sources:
https://www.lawyer-monthly.com/2021/02/experts-advise-what-to-do-if-your-child-is-injured-at-school/
https://www.enjuris.com/children-accidents/injured-at-school.html