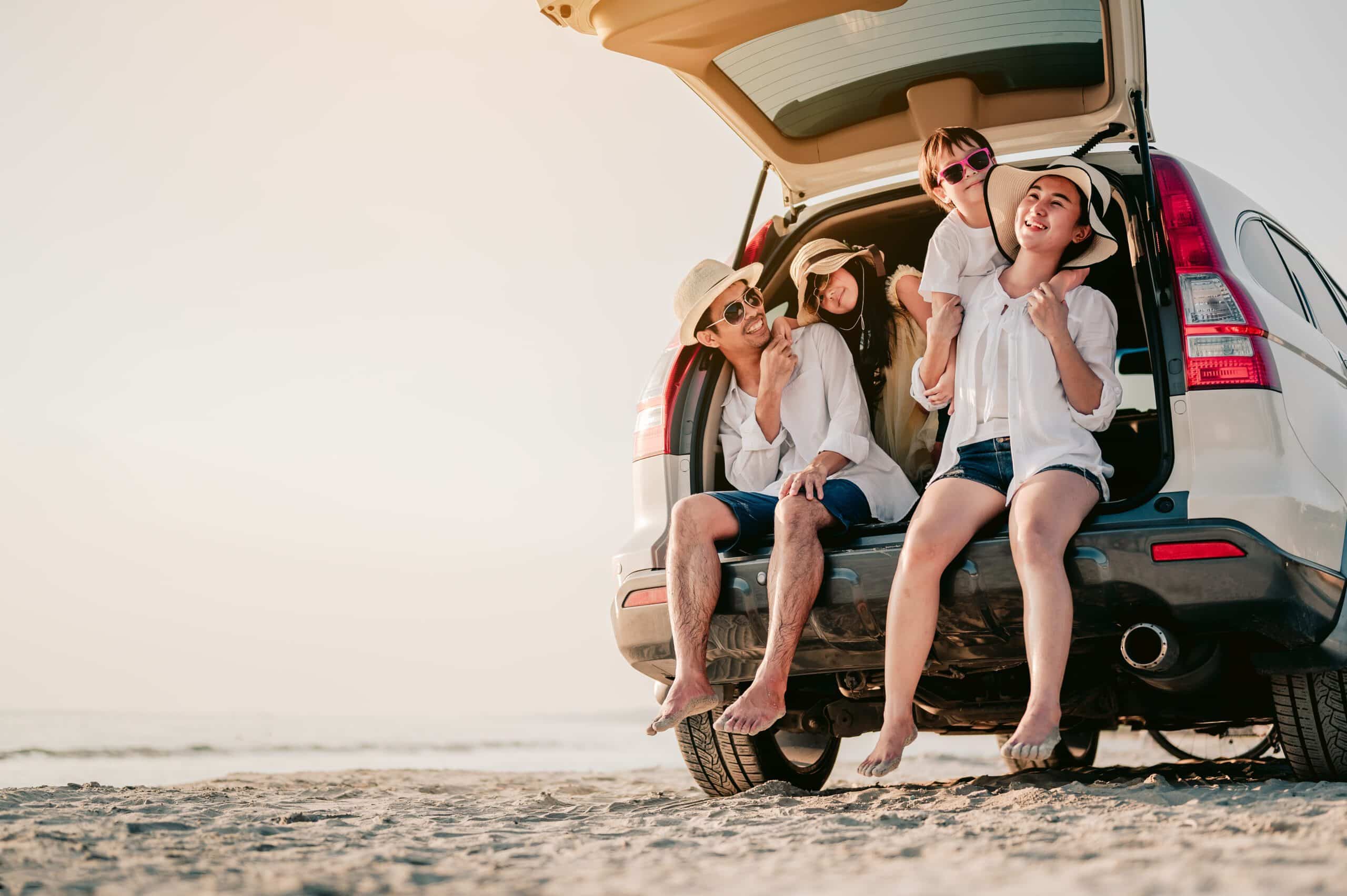 According to The Vacationer, an estimated 137 million people will be traveling for Labor Day weekend, which is more than 53% of the country.
Last Major Travel Holiday Of The Summer: Increased Traffic To Pensacola and Destin
Labor Day also marks the symbolic end of the summer, and both Pensacola and Destin, Florida have been named as one of the top locations to visit during the holiday weekend, according to tripstodiscover.com. This will also mean increased traffic to our popular coastal communities and increased risk of car wrecks caused by drivers not familiar with the area or driving carelessly.
Unofficial End Of Summer
Labor Day weekend is a common signal to many as the unofficial end of summer, but for law enforcement across Florida, it signifies an increase in motorists traveling on the roadways and the importance of reminding drivers to stay safe and sober behind the wheel.
"As Labor Day approaches, please keep safety at the forefront of your travel plans. While many of us will take this long weekend to celebrate with family and friends, our FHP Troopers and first responders will be working to respond to and protect our safety," said FLHSMV Executive Director, Terry L. Rhodes. "Historically in Florida, more crashes occur on the Friday before Labor Day than any other day during the four-day travel period. No matter how far your destination may be, please remember to buckle up, slow down, and never drive impaired. "
According to FLHSMV data, last year, 4,016 crashes occurred from the Friday before Labor Day through Labor Day across Florida.
During this four-day period, there were 41 fatalities from crashes—eight of which involved drugs and/or alcohol.
So as you prepare to travel here are some top tips and info that you can use to ensure a safe arrival to your Labor Day destination in Florida. 
When Is The Best Time To Leave For Labor Day Weekend Travel?
According to Transportation analytics company INRIX here is what you need to know in regards to best and worst times to travel for the Labor Day weekend.
Wednesday: Before 12:00 p.m. or after 7:00 p.m.
Thursday: Before 12:00 p.m. or after 7:00 p.m.
Friday: Before 1:00 p.m. or after 7:00 p.m.
Saturday: Before 1:00 p.m. or after 5:00 p.m.
Sunday and Monday are expected to have normal to minimal congestion.
When Is The Worst Time To Leave For Labor Day Weekend Travel?
"Thursday, like three-to-four o'clock (p.m.) is probably the worst time to leave,"  Bob Pishue, transportation analyst for INRIX said. "That's when you get commuters and people running errands, mixing with vacationers and schools getting out if they're in session."
Wednesday: 1:00-8:00 p.m.
Thursday: 1:00-8:00 p.m.
Friday: 11:00 a.m.-8:00 p.m.
Saturday: 12:00-5:00 p.m.
What could help ease the pain on the road is taking state highways as opposed to an interstate highway. 
TOP 4 LABOR DAY WEEKEND DRIVING SAFETY TIPS
Focus on Driving
Keep 100% of your attention on driving at all times – no multi-tasking.
Don't use your phone or any other electronic device while driving.
Slow down. Speeding gives you less time to react and increases the severity of an accident.
Drive "Defensively"
Be aware of what other drivers around you are doing, and expect the unexpected.
Assume other motorists will do something crazy, and always be prepared to avoid it.
Keep a 2-second cushion between you and the car in front of you.
Make that 4 seconds if the weather is bad.
Make a Safe Driving Plan
Build time into your trip schedule to stop for food, rest breaks, phone calls or other business.
Adjust your seat, mirrors and climate controls before putting the car in gear.
Pull over to eat or drink. It takes only a few minutes.
Practice Safety
Secure cargo that may move around while the vehicle is in motion.
Don't attempt to retrieve items that fall to the floor.
Have items needed within easy reach – such as toll fees, toll cards and garage passes.
Always wear your seat belt and drive sober and drug-free.
What To Do If You Are In A Car Accident While Traveling In Florida
1. Call the police and file a report
2. Swap information (including any insurance info they may have)
3. Gather details
4. Take pictures
5. Gather contact information of any witnesses
6. Seek medical care immediately for any injuries – no matter how minor you think they might be.
Get more helpful information on what to do after an accident here at our "Car Wreck Checklist" >
About Zarzaur Law, P.A.
Joe Zarzaur is a Board-Certified Civil Trial Attorney whose firm is dedicated to promoting community safety since2007. OUR AREAS OF PRACTICE: Serious Personal Injury, Product Defect, Auto Accidents, Cycling Accidents, MedicalMalpractice, Motor Vehicle Accidents, Products Liability, Wrongful Death, Boat and Jet Ski Accidents, Slip and Fall Injuries, and more.
Licensed in Alabama and Florida. www.zarzaurlaw.com
Offices in Pensacola, Destin, Miami and Tallahassee
If you've been the victim of an auto accident, it's important that you don't make any rash decisions. Put yourself in the best possible position to receive the justice you deserve. It is also important to consult with a Board Certified Trial lawyer who has the knowledge and experience to help you. We know accidents can be stressful and want to make the process as easy as possible for you. Call Zarzaur Law, P.A. today at (855) Hire-Joe, or by requesting a free case review through our website.
Sources:
https://www.usatoday.com/story/travel/2022/08/30/best-worst-time-travel-labor-day-weekend/7939023001/
https://www.tripstodiscover.com/best-places-in-florida-to-visit-on-labor-day-weekend/
https://www.flhsmv.gov/2022/09/01/florida-highway-patrol-offers-tips-for-safe-labor-day-travel/