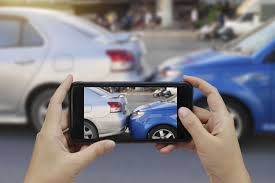 Different Types of Damages In a Car Accident.
After the initial questions about what medical treatment to seek and where to seek it, the first question our clients usually ask is this: what types of damages can I recover from the at-fault party in a car wreck? Like many legal issues, the answer depends on the type of injury, the treatment plan, and the conduct of the at fault driver.
Economic Damages:
Every person who suffers injuries from the fault of another driver can recover economic damages. Below are certain categories of expenses you can recover:
Medical Expenses
All medical costs caused by the injury. this category includes not only the costs for services at the hospital right after your wreck, but also ambulance bills, co-pays, prescription costs, and fuel costs for traveling to doctor appointments
Property Damage
This category includes the value of the replacement of the vehicle if your vehicle is totaled
Lost Wages and Benefits
Includes any wages that you were unable to earn because you missed work. This category also includes the value of any lost vacation days and/or lost contributions to retirement funds
Cost of Services
Includes any costs of having to hire someone to perform tasks that you ordinarily performed. For instance, if you are unable to perform basic tasks around the house, unable to care for your child, or unable to run errands, the cost of having to hire someone to perform these tasks is recoverable.
---

Non-Economic Damages:
Non-economic damages are damages that you may experience on a more emotional level than the direct impact on your wallet. Crucially, you can only recover these damages if you experience a "threshold injury"—that is, if a doctor diagnoses you with a permanent injury or significant scarring or disfigurement.
Pain and suffering
Includes the pain that you suffered as soon as the wreck happened, any pain you experienced during recovery, and any pain you will suffer in the future as a result of the wreck.
Disfigurement
Includes any permanent scarring, as well as any loss of bodily function such as loss of taste, smell, eyesight, or hearing, loss of limb, or any other permanent loss of function
Physical impairment
After your wreck, you may not be able to perform certain tasks or recreational activities as well as you previously could—or even at all. this type of recovery tries to compensate you for the value of your lost ability to work or play like you were previously able to.
Mental suffering
This category of damage attempts to compensate a plaintiff for the stress and anxiety caused by the accident—whether it stems from an inability to perform tasks like you could previously, fear of hospitalization, or any other mental issues you suffer as a result of the wreck.
Loss of consortium
This category of recovery attempts to compensate spouses and children for the loss of support, companionship, and household services commonly provided by family members. This claim can only be brought in the name of the child or spouse so they will have to sign up separately.
---
Punitive damages
Punitive damages are a different beast altogether. These damages are only available when a defendant has acted in a "grossly negligent" way or has intentionally caused damage. The most common scenario where punitive damages are available in a car wreck context is when the at-fault driver is intoxicated. Frequently, these damages will be excluded from an insurance policy.
---
If you've suffered injuries from a car wreck, it is important that you hire a lawyer right away. Most often, the at-fault party is going to quickly hire their own lawyer to get you to agree to small settlements or to make statements that hurt your case. It's important in this situation to fight fire with fire and hire your own lawyer.
We also remind potential clients that they shouldn't just hire any lawyer. Not all lawyers are equal in their training and qualifications. The Florida Bar does not typically allow lawyers to hold themselves out as "experts." However, the Bar does allow lawyers who have extensive experience in personal injury and tort cases to become specialists in civil trial. Only one percent of Florida lawyers have this certification. Two out of three of the lawyers on staff at Zarzaur Law, P.A. are Board Certified in Civil Trial.
So, when potential clients ask us about whether or when to hire a lawyer after an accident, we remind them that only a Board-certified civil trial lawyer is a specialist in this area of the law. Since all injury lawyers have the same "no fee no cost unless you win" payout structure, there is no reason to hire someone who is not a specialist.
Joe Zarzaur is a Board Certified Civil Trial Attorney whose firm is dedicated to promoting community safety since 2007. ZARZAUR LAW'S AREAS OF PRACTICE: Serious Personal Injury, Product Defect, Auto Accidents, Cycling Accidents, Motor Vehicle Accidents, Products Liability, Wrongful Death, Community Safety, Boat and Jet Ski Accidents, Slip and Fall Injuries, and more. Licensed in Alabama and Florida.
If you've been the victim of an accident, it's important that you don't make any rash decisions. Put yourself in the best possible position to receive the justice you deserve. It is also important to consult with a Board Certified Trial lawyer who has the knowledge and experience to help you. We know accidents can be stressful and want to make the process as easy as possible for you. Call Zarzaur Law, P.A. today at (855) Hire-Joe for a free legal consultation or visit www.zarzaurlaw.com.
Sources:
https://www.nolo.com/legal-encyclopedia/no-fault-car-insurance-states-with-serious-injury-thresholds.html
https://www.alllaw.com/articles/nolo/personal-injury/claims-gross-negligence.html