THE TORT LAW
There are three broad areas that define the rights of private citizens' dealings with each other.
The First is Property Law
This area of the law defines the rights of the people to own, use, and exclude others from using property—whether that be land (real property), things (personal property), or even ideas (intellectual property).
The Second is Contract Law
This area of the law reflects the idea that certain agreements between private parties should be enforceable through the judicial system. At its most basic level, this area of the law only requires one party's agreement to perform some action in exchange for something of value from the other party.
The Third Category is Tort Law
Tort Law is the broadest category because it covers "any other civil wrong" that is not covered by the first two categories.
The Vast Majority of Torts Fall Under the Umbrella of Negligence:
Situations where the at-fault party or "tortfeasor" does not intend to cause harm but nevertheless acts unreasonably under the circumstances. Negligence includes car wrecks, slip and falls, and other preventable accidents.
In its simplest form, negligence requires a plaintiff to prove four things:
1) that the tortfeasor owed the plaintiff a duty to act reasonably
2) that the tortfeasor breached that duty
3) that the plaintiff suffered harm
4) that the harm was a direct or "proximate" result of the breach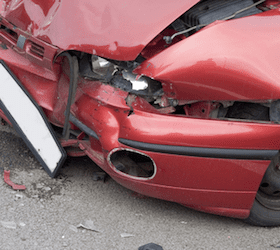 For instance, every driver on the road owes other drivers a duty to drive in a reasonably safe manner and to follow the rules of the road. When tortfeasor breaches that duty, crashes into a plaintiff, and causes the plaintiff to suffer an injury, all of the elements of negligence have been satisfied.
Another Category of Torts is "Products Liability" Claims
These cases involve claims that a manufacturer or retailer produced or sold a product that was defective, either in its design or manufacture. A unique feature of these claims is that a plaintiff does not have to prove that the manufacturer or retailer was "at fault" in any way—all a claimant must prove is that the product was defective and that the defect caused the damage in some way.
Finally, Some Torts Involve Intentional Conduct
For instance, while assault and battery are chargeable as criminal offenses, the plaintiff can pursue monetary damages in civil court against the at-fault party, or "tortfeasor" for the exact same conduct. Intentional damage to a person's reputation in writing (libel) or by word of mouth (slander) is another example of intentional torts.
If you've suffered injuries from any of these torts, it is important that you hire a lawyer right away. Most often, the at-fault party is going to quickly hire their own lawyer to get you to agree to small settlements or to make statements that hurt your case. It's important in this situation to fight fire with fire and hire your own lawyer.
We also remind potential clients that they shouldn't just hire any lawyer. Not all lawyers are equal in their training and qualifications. The Florida Bar does not typically allow lawyers to hold themselves out as "experts." However, the Bar does allow lawyers who have extensive experience in personal injury and tort cases to become specialists in a civil trial. Only one percent of Florida lawyers have this certification. Two out of three of the lawyers on staff at Zarzaur Law, P.A. are Board Certified in Civil Trial.
So, when potential clients ask us about whether or when to hire a lawyer after an accident, we remind them that only a board-certified civil trial lawyer is a specialist in this area of the law. Since all injury lawyers have the same "no fee no cost unless you win" payout structure, there is no reason to hire someone who is not a specialist.
Joe Zarzaur is a Board Certified Civil Trial Attorney whose firm is dedicated to promoting community safety since 2007. ZARZAUR LAW'S AREAS OF PRACTICE: Serious Personal Injury, Product Defect, Auto Accidents, Cycling Accidents, Motor Vehicle Accidents, Products Liability, Wrongful Death, Community Safety, Boat and Jet Ski Accidents, Slip and Fall Injuries, and more. Licensed in Alabama and Florida.
If you've been the victim of an accident, it's important that you don't make any rash decisions. Put yourself in the best possible position to receive the justice you deserve. It is also important to consult with a Board Certified Trial lawyer who has the knowledge and experience to help you. We know accidents can be stressful and want to make the process as easy as possible for you. Call Zarzaur Law, P.A. today at (855) Hire-Joe for a free legal consultation or visit www.zarzaurlaw.com.