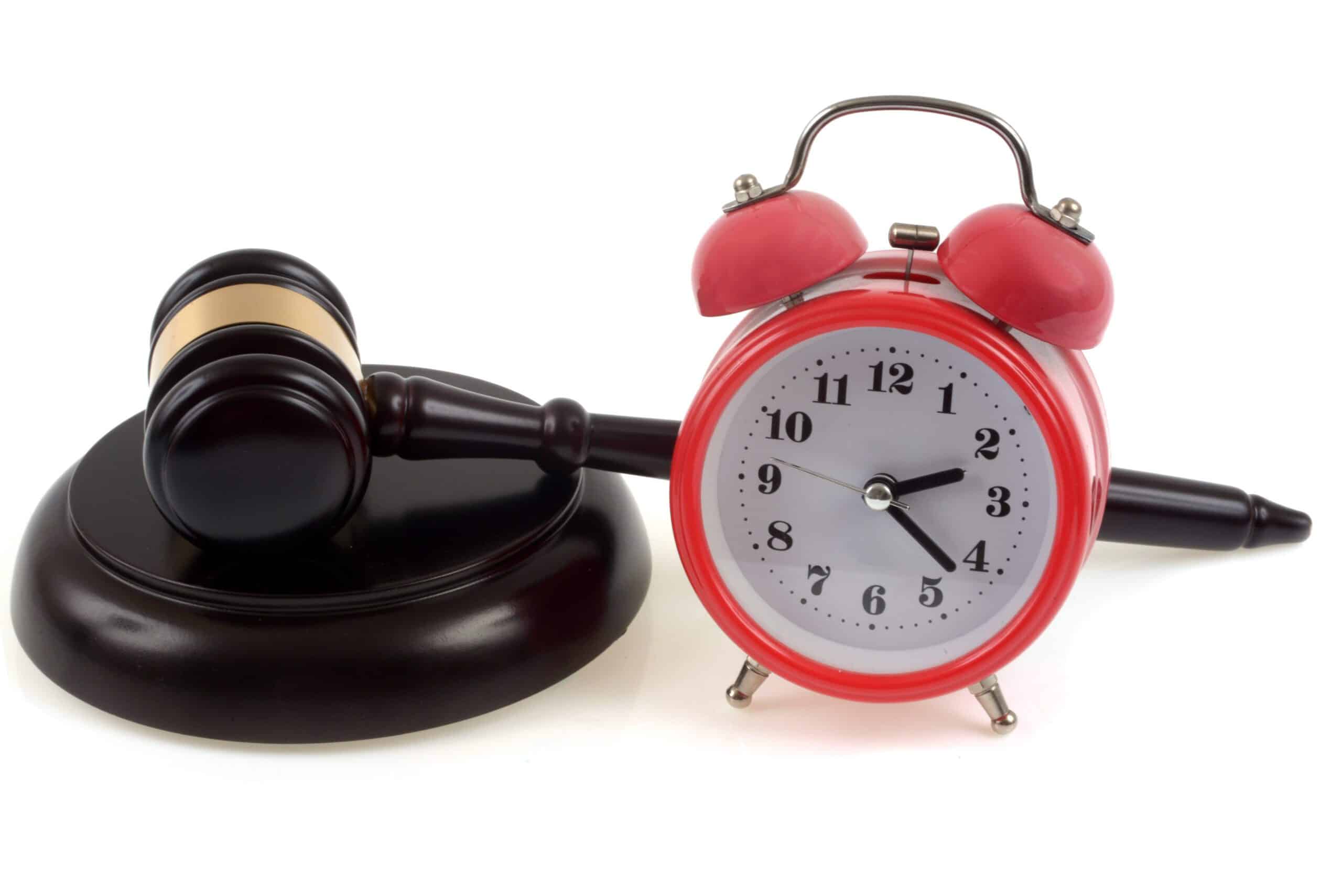 UPDATED AS OF MARCH 24, 2023 – READ ARTICLE ON NEW LAW PASSED BY GOVERNOR RON DESANTIS – House Bill (HB) 837
The statute of limitations in Florida is a law that restricts how long someone has to sue another person who caused an injury due to their negligence after a claim occurs and a legal cause of action arises.
Under Florida's statute of limitations for personal injury cases, you have two years from the date of the accident to file a lawsuit in Florida's civil courts (this law can be found at Florida Statutes Annotated section 95.11(3)). If you don't file your case within this time window, the court will very likely refuse to hear it at all.
In some situations, you might not "discover" that you actually suffered harm for some time after the incident that caused the injury, and in those instances, the lawsuit-filing window could be extended. Other exceptions could alter the applicable deadline, and if you're filing an injury claim against the government (state or local) in Florida, you'll need to play by a distinct set of rules, which includes a shorter filing period. Talk to an attorney for the details.
Medical Malpractice And Wrongful Death Cases
It's important to note that the statute of limitations applies to most, but not all, Florida personal injury cases. Like most states, Florida has a specific statute of limitations for lawsuits over injuries caused by medical malpractice, for example. Learn more about Florida medical malpractice laws.
According to Florida Statutes, medical malpractice lawsuits generally must be filed within two years from the date that harm resulting from malpractice was discovered.
Auto Accident Cases
The Florida statute of limitations for automotive, truck, and motorcycle accident cases is TWO years after the accident occurred.
What If You Miss The Filing Deadline?
If you try to file your personal injury lawsuit after more than four years have passed since the underlying accident or incident, it's a near-certainty that the defendant (the person you're suing) will point this fact out to the court, and the court will summarily dismiss your case. If that happens, you'll have lost your right to seek damages for your injuries, no matter how significant they might be, and no matter how clear the defendant's liability, unless you are entitled to an extension of the statute of limitations under a rare exception (more details on these exceptions later).
It's important to note that the Florida personal injury statute of limitations isn't just a factor if you've decided to take your injury case to court via a formal lawsuit. The filing deadline set by this law is also crucial to your position in personal injury settlement negotiations with the defendant and his or her insurance company. And if the two-year deadline has passed, it goes without saying that you'll have lost all your leverage.
Exceptions To The Florida Personal Injury Statute Of Limitations
Florida has identified a variety of different factual scenarios that might serve to delay the running of the statute of limitations "clock," or pause the clock after it has started to run, effectively extending the four-year filing deadline set by Florida Statutes Section 95.11(3)(a).
Here are some examples of circumstances that are likely to modify the standard two-year timeline for the filing of a personal injury lawsuit in Florida:
the injured person had been legally deemed "incapacitated" (i.e., subject to a temporary or permanent mental illness) at the time of the underlying accident (but note that no more than seven years may pass between the date of the accident and the filing of the lawsuit, so an extension under this exception is not open-ended).
The person who allegedly caused the injury (the defendant) left the state of Florida at some point after the underlying accident, and before the lawsuit could be filed,
The defendant took steps to conceal himself or herself in Florida, or changed his or her name or identity, in order to prevent "process" (the lawsuit and summons) from being served.
These exceptions (and more) are spelled out in Florida Statutes Section 95.051.
Joe Zarzaur is a Board Certified Civil Trial Attorney whose firm has been dedicated to promoting community safety since 2007. ZARZAUR LAW'S AREAS OF PRACTICE: Serious Personal Injury, Product Defect, Auto Accidents, Cycling Accidents, Motor Vehicle Accidents, Products Liability, Wrongful Death, Community Safety, Boat and Jet Ski Accidents, Slip and Fall Injuries, and more. Licensed in Alabama and Florida.
If you've been injured in a car accident, it's important that you don't make any rash decisions. Put yourself in the best possible position to receive the justice you deserve. It is also important to consult with a Board-Certified Trial Lawyer who has the knowledge and experience to help you. We know accidents can be stressful, and we want to make the process as easy as possible for you.
Call Zarzaur Law, P.A., today at (855) Hire-Joe for a free legal consultation, or visit www.zarzaurlaw.com.
Sources:
https://www.findlaw.com/state/florida-law/florida-civil-statute-of-limitations-laws.html
https://www.forbes.com/advisor/legal/personal-injury/florida-statute-limitations/
https://www.alllaw.com/articles/nolo/personal-injury/laws-florida.html