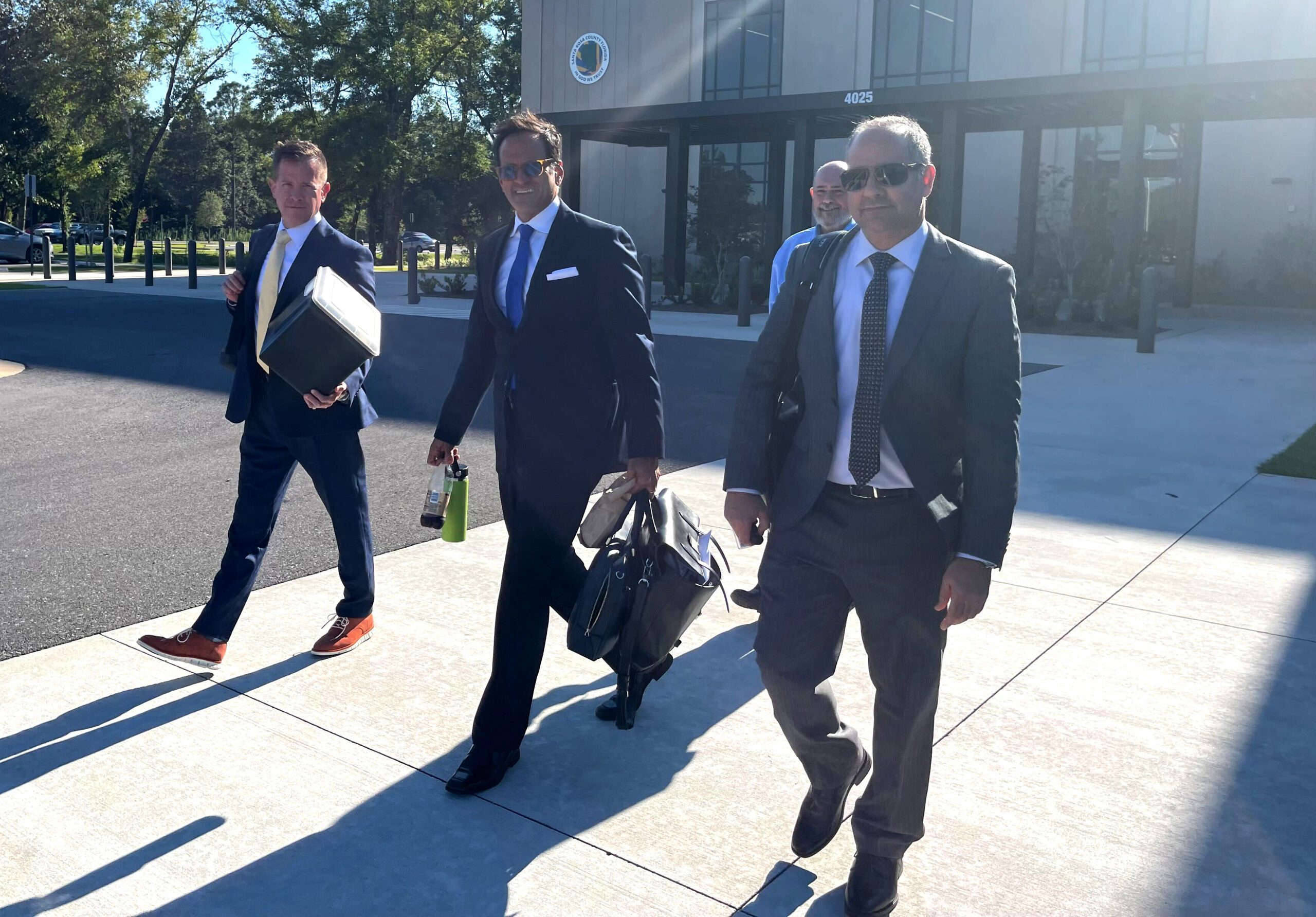 A recent case that the Zarzaur Law firm won was awarded a jury verdict for $16,000,000. A jury in Santa Rosa County Circuit Court awarded $16,000,000 for a medical malpractice and wrongful death case to the family of a woman who died while in the care of Armor Correctional Health Services. The jury, after hearing the evidence and considering all of the defenses from Armor and its lawyers, ruled in the plaintiff's favor and awarded Zarzaur Law's client $16,000,000. 
The $16,000,000 verdict Included $6,000,000 in compensatory damages and $10,000,000 in punitive damages for the surviving spouse and children.
We have had numerous questions in regards as to how the damages were awarded and what makes punitive and compensatory damages different.
Proving Negligence
The goal of any personal injury lawsuit is to prove negligence. Once this has been achieved, then there is a need to show causation. This is where the plaintiff needs to show that the negligence of the party is what led to any injuries. If an injured party can prove both negligence and causation, then there will be a determination needed for damages.
Damages are an award in the form of money that is awarded as compensation for an injury, property damage and/or lost wages. There are two main classes for damages which may be recovered if a personal injury lawsuit is successful in court.
A plaintiff will always seek compensatory damages, which are designed to "compensate" or make you whole. However, in some extreme cases, the defendant may be subject to punitive damages, which are typically reserved for the most blatant acts of negligence or carelessness.
Compensatory Damages
These are damages that are awarded for actual injuries and any losses sustained in an accident. Most attorneys seek to recover compensatory damages if a client has been injured. One aspect that should be known is this award is meant to restore a plaintiff to the same financial state before the accident. There are two sub-types of compensatory damages that include tangible losses and intangible losses. 
Economic compensatory damages refer to any tangible loss that costs money.
These damages will often be easy to determine and can include the following:
• Medical Treatment – Medical treatment that is accumulated after an accident will include bills from an emergency room, a pharmacy, and other costs for medical care. 
• Loss of Income – A plaintiff injured in an accident may not be able to work. This means there will be a loss of income that can be recovered. Past income and future income will be awarded. 
• Loss of Property – This is a reimbursement for clothing, a vehicle, or any personal items lost or damaged in an accident. 
• Legal Fees – These include court costs, attorney fees, costs for travel, and any missed work.
Non-economic compensatory damages refer to intangible losses suffered by a plaintiff. These losses do not have any receipts and can be difficult to calculate. A personal injury attorney is the best option if an individual is injured in a car and is considering bringing an injury claim to court.
Non-economic damages can include:
• Pain and Suffering – Pain is one of the hardest types of damages to calculate. Injuries can continue into the future and lead to physical suffering and discomfort. A plaintiff may also suffer from impairment or physical disfigurement, such as scarring that is visible. 
• Emotional Distress – Mental anguish is a type of suffering that includes fear, anxiety, and loss or sleep that occurs after an accident. There is also loss of enjoyment of a hobby or day to day activities.
Punitive Damages
These are damages that are awarded to a plaintiff which are in addition to compensatory damages. This means a plaintiff may seek punitive damages if another party is found to be at-fault for an accident. If a court awards punitive damages, then they are meant to punish the at-fault party. A court does not award punitive damages for every personal injury case.
The at-fault party needs to demonstrate a willful disregard for the health and safety of others. This may not always be the case for a car accident. However, the actions of the at-fault party will often be one of the determining factors.
One thing to keep in mind about any personal injury lawsuit is proving fault. The best thing to do when an accident has occurred is to talk with a personal injury attorney.
It is always important to consult with a Board-Certified Civil Trial lawyer who has the knowledge and experience to help you. The team at Zarzaur Law, P.A., knows accidents caused by another person's or entity's carelessness can be stressful and wants to make the process as easy as possible. You need an experienced personal injury attorney who can fight for you to get the compensation you are entitled to. Call Zarzaur Law, P.A., today at (855) Hire-Joe or visit www.zarzaurlaw.com for more information.
———————————
###
About Zarzaur Law, P.A.
Joe Zarzaur is a Board-Certified Civil Trial Attorney whose firm has been dedicated to promoting community safety since 2007. At Zarzaur Law, our accident lawyers fight the insurance companies and get justice for our clients. Our clients have been awarded record-setting verdicts in both Escambia and Santa Rosa Counties. OUR AREAS OF PRACTICE: Serious Personal Injury, Product Defect, Auto Accidents, Cycling Accidents, Medical Malpractice, Motor Vehicle Accidents, Products Liability, Wrongful Death, Boat and Jet Ski Accidents, Slip and Fall Injuries, and more. Licensed in Alabama and Florida. www.zarzaurlaw.com
Sources:
https://www.hg.org/legal-articles/compensatory-vs-punitive-damages-understanding-personal-injury-settlements-33232