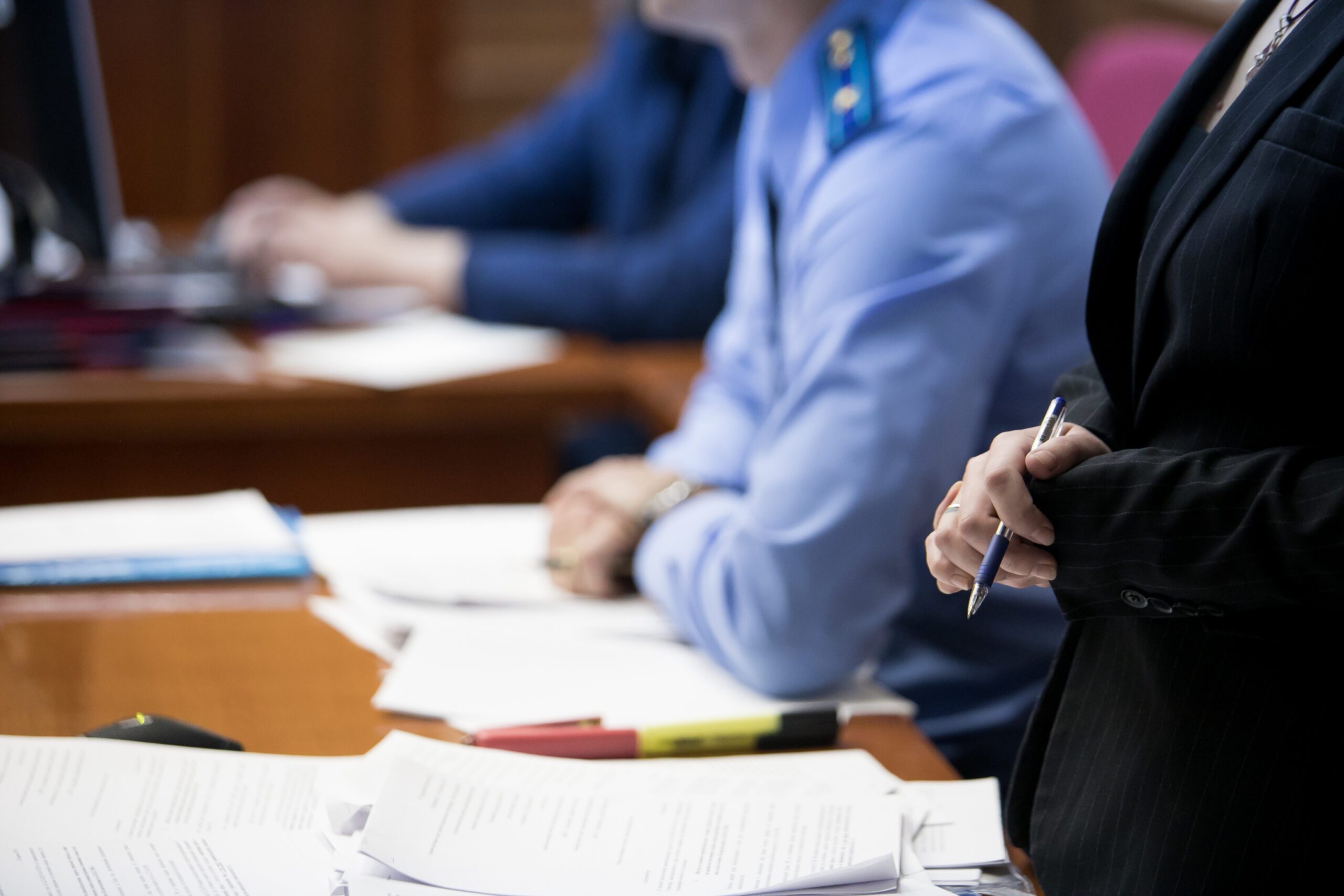 From Florida Bar News – Gov. Ron DeSantis has signed a measure that requires police to notify crime victims of their right to counsel and "encourages" The Florida Bar to develop a registry of pro bono attorneys.
Sen. Danny Burgess, R-Zephyrhills and an attorney, said his service as a JAG officer inspired him to sponsor SB 1012.
"This bill really comes from a few lanes, one being my experience in the Army as a special victims counsel," Burgess said.
The Added Amendment
The bill initially called only for notifying victims of their right to counsel and urged development of a registry of lawyers willing to represent them for free.
The Judiciary Committee on February 11 added an amendment related to the 2018 victim rights ballot measure "Marsy's Law."
THE EXPANDED BILL NOW CLARIFIES THAT CRIME VICTIMS – "UPON REQUEST" – MAY ATTEND OR BE HEARD AT A CRIMINAL PROCEEDING.
Current law permits attendance "when relevant," or at a "crucial stage," if it "doesn't interfere with the constitutional rights of the accused."
Senate Democratic Leader Lauren Book of Ft. Lauderdale, a children's advocate, sponsored the Marsy's Law implementing legislation in 2019.
The new law takes effect July 1.
What Does This New Measure Mean In Regards To Civil Trial Cases?
This new law allows a victim's attorney to be present at various stages of the criminal case leading up to the civil case to ensure that the victim's rights are being protected. Many times, the criminal case and civil case overlap, and so now the civil lawyer for the victim can assist, coordinate, and be included in the criminal case as well as the civil case.
About Marsy's Law
Marsy's Law is named after Marsalee (Marsy) Ann Nicholas, a beautiful, vibrant University of California Santa Barbara student, who was stalked and killed by her ex-boyfriend in 1983. Only one week after her murder and on the way home from the funeral service, Marsy's family stopped at a market to pick up a loaf of bread. It was there, in the checkout line, that Marsy's mother, Marcella, was confronted by her daughter's murderer. Having received no notification from the judicial system, the family had no idea he had been released on bail mere days after Marsy's murder.
The experience of Marsy's family is typical of the pain and suffering family members of murder victims so often endure. Marsy's family was not informed because the courts and law enforcement, though well-meaning, had no obligation to keep them informed.
While those accused of crimes have more than 20 individual rights spelled out in the U.S. Constitution, the surviving family members of murder victims have none.
The Marsy's Law initiative began in California and was led and sponsored by Marsy's brother, Dr. Henry T. Nicholas III. When it passed in November 2008, Proposition 9, The California Victims' Bill of Rights Act of 2008: Marsy's Law, became the strongest and most comprehensive Constitutional victims' rights laws in the U.S. and put California at the forefront of the national victims' rights. Dr. Nicholas said after passage of the initiative, "This is a national movement already. There are hundreds of marches across the country for National Crime Victims' Rights Week every year. We need to harness that energy to ensure victims' rights for every American." Marsy's Law was opposed by nearly every major newspaper in California state and yet the people of California passed the measure with 54% of the vote.
The message was clear – Californians wanted crime victims and their families to have guaranteed rights.
Now, Dr. Nicholas is now lending his support to equal crime victims' rights efforts across the United States. Since Marsy's Law passed in California, it has been overwhelmingly approved by voters in Florida, Georgia, Illinois, Kentucky, Nevada, North Carolina, North Dakota, Ohio, Oklahoma, Pennsylvania, South Dakota, and Wisconsin. Currently, efforts are underway in Idaho, Iowa, Maine, Mississippi, New Hampshire, and Tennessee.
Joe Zarzaur is a Board Certified Civil Trial Attorney whose firm is dedicated to promoting community safety since 2007. ZARZAUR LAW'S AREAS OF PRACTICE: Serious Personal Injury, Product Defect, Auto Accidents, Cycling Accidents, Motor Vehicle Accidents, Products Liability, Wrongful Death, Community Safety, Boat and Jet Ski Accidents, Slip and Fall Injuries, and more. Licensed in Alabama and Florida.
It is also important to consult with a Board Certified Trial lawyer who has the knowledge and experience to help you. If you've been the victim of an accident, it's important that you don't make any rash decisions. Put yourself in the best possible position to receive the justice you deserve. Consult with an experienced accident  lawyer who has the knowledge and credentials to help you. We know accidents can be stressful and want to make the process as easy as possible for you. Call Zarzaur Law, P.A. today at (855) Hire-Joe, or by requesting a free case review through our website. Offices in Pensacola, Destin and Miami.
Sources:
http://myfloridalegal.com/pages.nsf/main/e14e8f70d7dfe31f8525749c005012e4
https://www.sao12.org/victim-s-rights
https://www.marsyslawforfl.com
https://www.marsyslaw.us/marsy_s_law_for_florida_statement_regarding_signing_of_victims_of_crimes_bill_sb_1012_hb_697