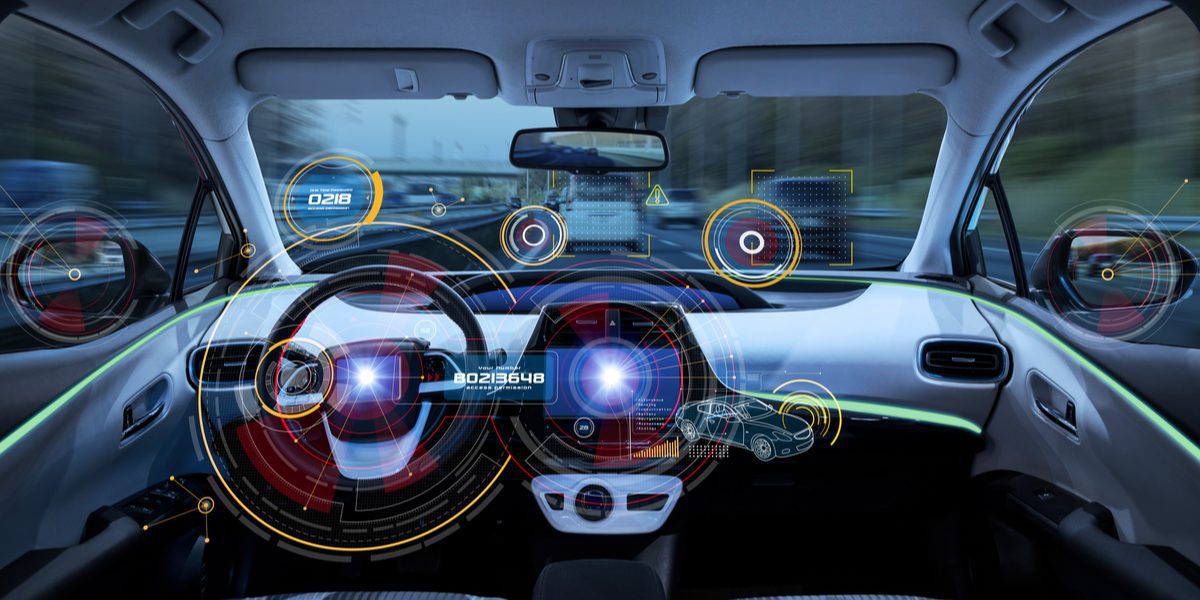 In many car crash cases, there are disputes over speed, movement of the vehicles, seat belt issues, braking, and other facts. Participants or witnesses may have faulty memories or even a reason to lie about what happened or what they did. For this reason, it is important to investigate the existence and data from the "black box" or the Electronic Data Recorder (EDR) that is installed in most modern automobiles and trucks.
An EDR is a device that stores data about the physical properties of a vehicle that is involved in an "event" which can include an accident or near accident. The EDR is the cousin of the flight data recorder or "black box" that is involved in airplane crashes. These have been used in aircraft since the 1940s but in automobiles since the late 1990s. Currently, almost all trucks and modern automobiles have these.
Where Is The EDR Located?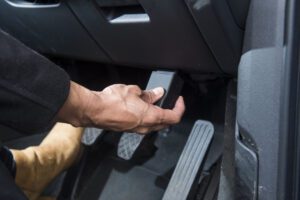 In an automobile, they are installed under the driver's seat or under the center console. They generally are about the size of a pack of cards and are silver in color. The EDR unit is connected to the airbag system and collects two types of data. Non-deployment event data is about crashes that did not lead to the deployment of airbags. This information is wiped out after about 250 ignition cycles. Deployment event data is collected in the event of an airbag deployment. This includes pre-crash, crash, and some post-crash data. This information can never be overridden when there is airbag deployment.
Electronic Control Module/Electronic Data Recorder (ECM/EDR): A Small Computer That Collects Data In Modern Passenger Vehicles.
Under rules promulgated by NHTSA, an EDR must record some or all the following data:
– Vehicle speed
– Engine throttle/was accelerator pressed (5 seconds before impact)
– Brake use (5 seconds before impact0
– Delta V (change in velocity) at impact
– Safety belt status for the driver
– Frontal airbag deployment
– Number of crash events
– Time between crash events
The data can easily be downloaded by a vehicle technician, or law enforcement officer. The veracity of the data is well accepted as accurate.
A car's black box records data about the vehicle's functioning abilities in the moments before and during a collision. … Some of the helpful information that an EDR can provide includes the speed of the vehicle and any changes in speed before the accident.
Use of Black Box Evidence in a Personal Injury Case
EDR evidence is generally admissible at trial, assuming there is no indication of tampering or spoliation, or malfunction. So, what does that mean for your personal injury claim? In many cases, the data can corroborate your version of events and bolster your case.
For example, if the opposing driver or adverse witness claims you were speeding. This data can shoot down that claim. The "silent witness" testimony is generally unimpeachable, unlike human witness testimony. Moreover, the data can accurately establish the forces of impact in the crash, the delta force. This can support the severity of injuries and the mechanics of injuries. In certain cases where there are experts retained to reconstruct the accident, the data is of utmost importance. Often, in homicide investigations or crashes causing serious injuries, the investigating authorities will download the data.
The use of black box evidence can often be important to your case. It can prove your case and disprove the opposing party's case. An experienced personal injury lawyer will use this information to your advantage in contested cases.
Watch the YouTube Video with Joe Zarzaur  >

Joe Zarzaur is a Board Certified Civil Trial Attorney whose firm is dedicated to promoting community safety since 2007. ZARZAUR LAW'S AREAS OF PRACTICE: Serious Personal Injury, Product Defect, Auto Accidents, Cycling Accidents, Motor Vehicle Accidents, Products Liability, Wrongful Death, Community Safety, Boat and Jet Ski Accidents, Slip and Fall Injuries, and more. Licensed in Alabama and Florida.
If you've been the victim of an accident, it's important that you don't make any rash decisions. Put yourself in the best possible position to receive the justice you deserve. It is also important to consult with a Board Certified Trial lawyer who has the knowledge and experience to help you. We know accidents can be stressful and want to make the process as easy as possible for you. Call Zarzaur Law, P.A. today at (855) Hire-Joe, or by requesting a free case review through our website.
Sources:
https://www.nhtsa.gov/research-data/event-data-recorder
https://www.nhtsa.gov/sites/nhtsa.gov/files/auto_black_box_data_recovery_systems_by_taro.pdf
https://www.wral.com/how-a-black-box-can-tell-the-full-story-behind-a-car-crash-and-how-to-know-if-your-car-has-one/19045889/