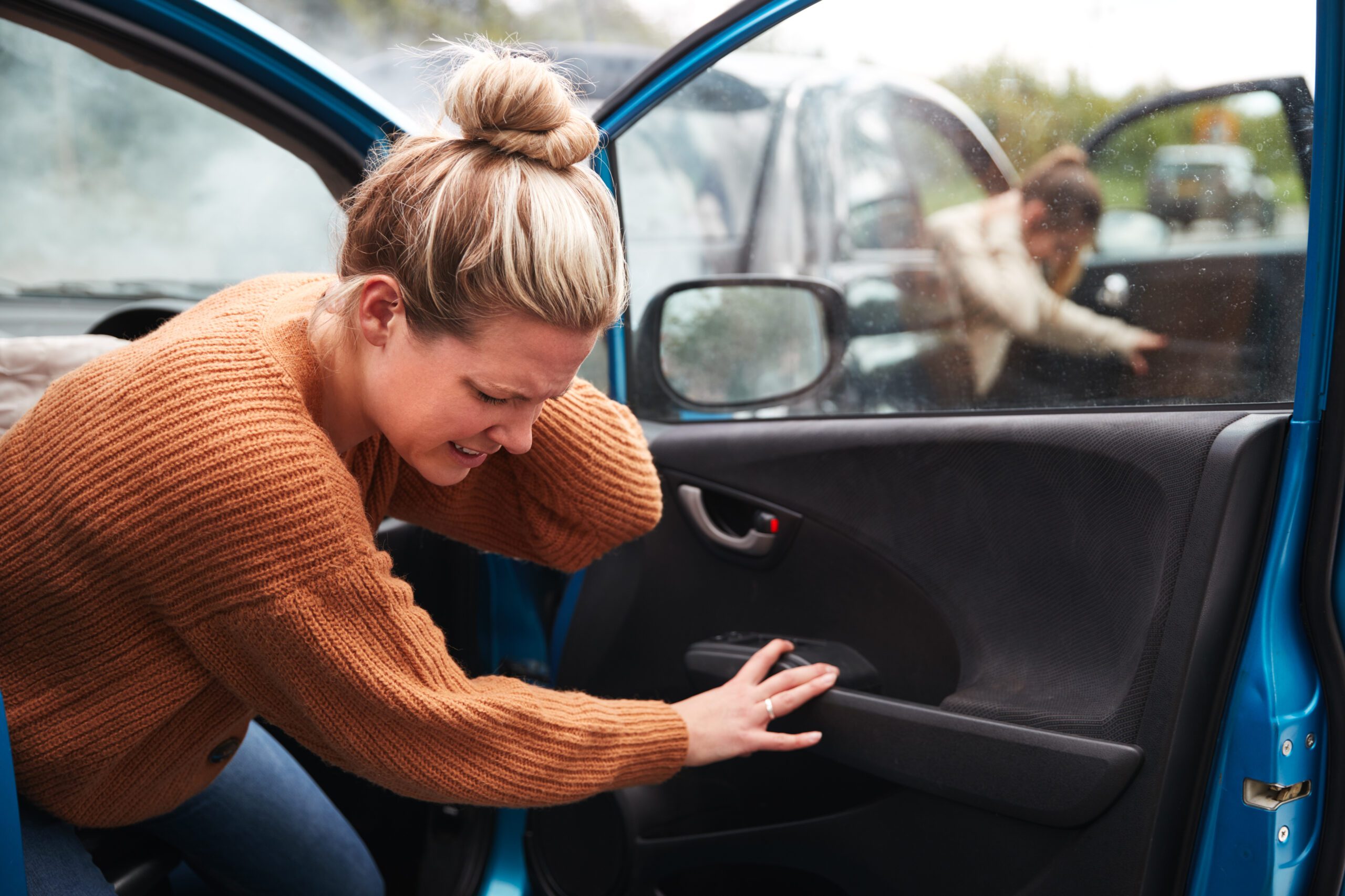 Everyone knows someone who was involved in a car wreck, and most know people who were seriously injured or killed in a car crash. This is not surprising.
According to the Centers for Disease Control (CDC) there are 3 million injuries in US car crashes each year. These result in 100 deaths per day. The costs of medical care and the loss of productivity caused by these crashes is almost $100 BILLION per year.
INJURIES CAUSED BY CAR CRASHES
Car crashes cause damage. The most obvious damage is to the vehicles involved; however, such crashes can cause bodily injury that is not always immediately visible.
Soft Tissue Injuries
The most common injuries caused by car crashes are soft tissue injuries. These are defined as injuries other than broken bones, to the "soft tissues" of the body.
Bruising and Contusions
Often seat belts or air bags can cause these conditions. While these generally heal without long term issues, they can be indicative of more serious, long term injuries.
A "Whiplash" Injury
While the term refers to the mechanism of the injury, a forward and back whiplash of the spine, it often is a term for the type of injuries sustained, such as strained or sprained muscles, tendons and ligaments of the spine. The whiplash motion can cause serious long-term injuries such as concussion and spinal disc injuries. Treatment options may include physical therapy, chiropractic adjustments, massage and in some cases may lead to spinal surgery to repair disc injuries. This treatment can be very expensive, and disrupting. Even with appropriate care, these injuries may result in lifetime problems and treatment modalities.
Concussion and Traumatic Brain Injuries
Some crashes may cause serious brain injuries. Many people sustained concussions from striking their head or simply from the whiplash mechanism that may stress the soft tissues of the brain. You do not need to sustain a discrete period of loss of consciousness to be diagnosed with a brain injury. Many people have no memory of the crash and have other symptoms of concussion. It is very important to get immediate treatment if there is a suspicion of a concussion. Such injuries can change the way your brain functions, which may result in lifelong problems.
Broken Bones
The impact of a crash can caused your body to strike the interior of your vehicle, resulting in serious and painful injuries. Even with modern safety features such as seatbelts and airbags, there are many ways to stress your bones such that they are fractured in a crash. Treatment for broken bones may require surgery to set the bones and often the use of hardware to help the bones heal. This treatment can be very expensive, time consuming and painful.
Avoiding Serious Injury
While there is often no way to avoid a crash, there are common sense methods to protect yourself from serious injuries. These include wearing the seatbelt in your car. The CDC found that 61% of fatality victims were not wearing their seat belts. While some may find them uncomfortable or inconvenient ,the seat belt is a proven life saver.
If you have young children, you should leave them in approved booster seats as long as required. These are proven to provide great safety to a child. Again, regular use may be inconvenient, but they are an invaluable tool to keep kids safe,
Low Impact Crashes
Even low speed crashes can cause serious injuries. While most such crashes cause long term injuries, factors such as the type of vehicles involved, the mechanics of the crash and the pre accident condition of the victims can lead to serious long-term injuries. There have been many scientific studies the show the forces in a low speed crash may result in long term damage.
If you are injured in a car crash, whether a high speed or low speed crash, you should seek the services of an experienced person injury lawyer. A board-certified civil trial lawyer has much experience in dealing with these cases and can give you the advice you need.
Joe Zarzaur is a Board Certified Civil Trial Attorney whose firm is dedicated to promoting community safety since 2007. ZARZAUR LAW'S AREAS OF PRACTICE: Serious Personal Injury, Product Defect, Auto Accidents, Cycling Accidents, Motor Vehicle Accidents, Products Liability, Wrongful Death, Community Safety, Boat and Jet Ski Accidents, Slip and Fall Injuries, and more. Licensed in Alabama and Florida.
If you've been the victim of an accident, it's important that you don't make any rash decisions. Put yourself in the best possible position to receive the justice you deserve. It is also important to consult with a Board Certified Trial lawyer who has the knowledge and experience to help you. We know accidents can be stressful and want to make the process as easy as possible for you. Call Zarzaur Law, P.A. today at (855) Hire-Joe for a free legal consultation or visit www.zarzaurlaw.com.
Sources:
https://www.natlawreview.com/article/8-most-common-car-accident-injuries-and-what-to-do-about-them
https://www.nolo.com/legal-encyclopedia/traffic-accidents-faq.html
https://www.nolo.com/legal-encyclopedia/getting-disability-benefits-injuries-after-car-accident.html
https://www.nolo.com/legal-encyclopedia/traffic-accidents-faq.html
https://www.verywellmind.com/requirements-for-ptsd-diagnosis-2797637