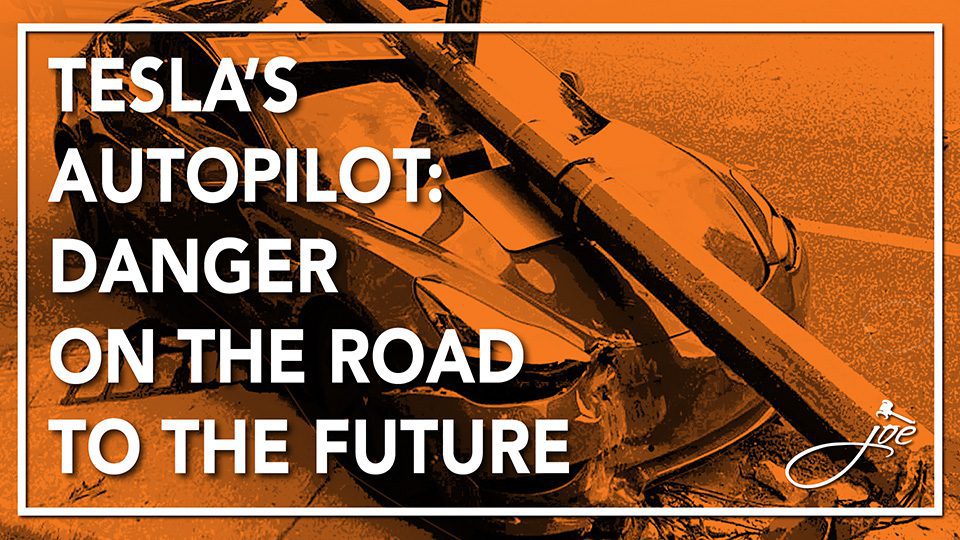 A Fatal Accident Caused by a Defective Product
Tesla Inc. was sued for the second time in three months by the family of a car owner who was killed in a crash while using the driver-assistance system Autopilot. In August Banner's family sued Tesla under Florida's Wrongful Death Act. The estate's argument is a straightforward product-liability claim: Tesla promised a safe car and delivered a dangerously defective one.
Jeremy Banner, 50, died when the Model 3 sedan he was driving failed to brake or steer to avoid a semi trailer that ran a stop sign on a Florida highway in March, according to the lawsuit, which also names the driver of the semi as a defendant. Banner had engaged the Autopilot system about 10 seconds before the collision.
"We're not just talking about the consequences of this defect to the Banner family, which is horrific," Trey Lytal, a lawyer for the family, said during a press conference. "These products are defective."
Lytal compared Banner's crash with the one involving Joshua Brown, a Tesla Model S owner who died in a similar tractor trailer collision in 2016. The family of Walter Huang, an Apple Inc. engineer who died in a Model X last year (2018) in Mountain View, California, sued the company in May.
The crash is similar to another one involving a Tesla in 2016 near Gainesville. Joshua Brown, 40, of Canton, Ohio, was traveling in a Tesla Model S on a divided highway and using the Autopilot system when he was killed.
Autopilot Design System Limitations
The NTSB, in a 2017 report, wrote that design limitations of the Autopilot system played a major role in the fatality, the first known one in which a vehicle operated on a highway under semi-autonomous control systems.
The agency said that Tesla told Model S owners that Autopilot should be used only on limited-access highways, primarily interstates. The report said that despite upgrades to the system, Tesla did not incorporate protections against use of the system on other types of roads.
The NTSB found that the Model S cameras and radar weren't capable of detecting a vehicle turning into its path. Rather, the systems are designed to detect vehicles they are following to prevent rear-end collisions.
A Learning Curve for an Onboard Computer?
In October 2016, Tesla said all vehicles came with the necessary sensing and computing hardware, known as Hardware version 2 (HW2), for future full self driving. Tesla started to use the term "Enhanced Autopilot" to refer to hardware 2 capabilities over hardware 1. This system performs all of the normal highway driving without any input from the driver. When the computer is in control, the car can speed up, change lanes, take exits, and – if it spots an obstacle ahead – hit the brakes.
Tesla has resisted placing limited on Autopilot that would make it safer but less convenient. The company allows motorists to set Autopilot's cruising speed above local speed limits, and it lets them turn on Autopilot anywhere the car detects lane markings, even though the manual says its use should be restrict to limited-access highways.
How will we know when we have built a perfect driverless car? The only way to be certain would be to put it on the road. In a paper by Nidhi Kalra, Kalra estimates an autonomous car would have to travel 275 million failure-free miles to prove itself no more deadly than a human driver, a distance that would take 100 test cards more than 12 years of nonstop driving to cover.
Worth the Risk?
The question still remains – Is the risk worth it? The findings by the National Transportation Safety Board are the latest to put the coming wave of automated driving machines under a microscope over doubts about their safety and how they interact with the humans behind the wheel. This would also include driverless buses and other transportation services such as Uber.
Zarzaur Law, P.A. is a full service personal injury and wrongful death firm. Our lawyers are experienced in seeking compensation for the firm's clients in both state and federal court. Following this act of terrorism in Pensacola, we stand ready to assist our affected neighbors in bringing justice to those foreign actors responsible for these disgusting and cowardly acts.
Joe Zarzaur, founder of Zarzaur Law, P.A., a Pensacola Personal Injury law firm, has created this blog in an effort to educate the many citizens and visitors of Pensacola, Florida about their legal rights. Joe Zarzaur knows the ins and outs of Alabama, Florida and Federal law, and offers friendly-quality legal help whether you have experienced an auto accident/car wreck, have been a victim of medical malpractice or are in need of a personal injury lawyer. For more information, visit: https://www.zarzaurlaw.com
11 E Romana Street
Pensacola, FL 32502
Telephone: 850-444-9299
Email: info@zarzaurlaw.com
---
Sources:
https://www.bloomberg.com/news/articles/2019-08-01/tesla-sued-by-family-of-florida-man-killed-in-autopilot-crash
https://www.sun-sentinel.com/local/palm-beach/delray-beach/fl-ne-tesla-autopilot-lawsuit-20190801-zokyrcqxz5cn7jpjeenaoud6iy-story.html
https://www.bloomberg.com/news/videos/2019-10-09/tesla-s-big-bet-on-autopilot-may-come-with-a-few-deadly-crashes-video
https://www.bloomberg.com/news/features/2019-10-09/tesla-s-autopilot-could-save-the-lives-of-millions-but-it-will-kill-some-people-first