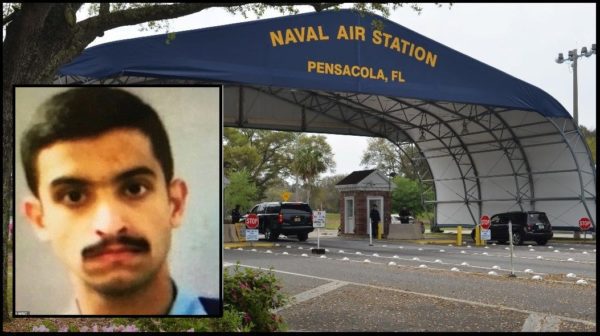 As our community remains in shock from the horrible attack at NAS Pensacola, we hear various politicians suggest that victims should be compensated by Saudi Arabia for the injuries and for those families who lost the lives of their loved ones. You may be asking yourself how would this occur and do we have anyway of forcing a foreign country to make such compensation in our justice system?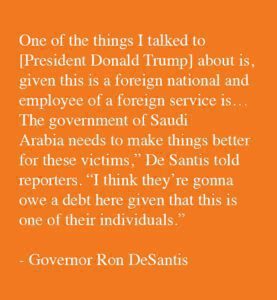 The short answer is probably so thanks to a a recently enacted statute called the Justice Against Sponsors of Terrorism Act ("JASTA") found at 18 United State Code Section 1605(B). This Act actually makes exceptions to the typical law that insulates foreign countries from the jurisdiction of American courts. JASTA permits American citizen victims of terrorism to bring lawsuits against foreign agents and governments for acts of terrorism and to have judgments against these foreign parties in an amount determined by the court or jury.
The required elements of JASTA are: (1) physical injury or property damage in the United States; (2) an act of terrorism by a foreign actor while in the scope of his or her employment with that foreign agency; (3) causation; and (4) injury or damage.
Prior to JASTA, the FSIA provided that a foreign state could not be sued in US courts for an act of international terrorism unless it had first been designated by the US government as a "state sponsor of terrorism." Currently, there are three such designated states:  Iran, Sudan, and Syria.
JASTA also permits the action against those parties or entities that aid or abet the person or persons carrying out the act of terror. Prior to JASTA, the action could only be maintained against the actual direct terrorist actor or group. Specifically, JASTA (Section 4) expands the Anti Terrorism Act to include claims against any person who "aid and abets, by knowingly providing substantial assistance" or who "conspires with the person who committed" any act of international terrorism by a designated "foreign terrorist organization."
Prior to JASTA, The Anti-Terrorism Act ("ATA") 18 U.S.C. § 2331, et seq. Provided for a civil cause of action for any American citizen injured in his or her person, property, or business by reason of an act of international terrorism, or his or her estate, survivors, or heirs, may sue therefor in any appropriate district court of the United States and shall recover threefold the damages he or she sustains and the cost of the suit, including lawyer's fees.
The three elements of a violation of the ATA include:
– For a US national (or his/her estate)
– Injured "by reason of" an "act of international terrorism"
– Treble damages and lawyer's fees
"I feel that the  Saudi's should pay dearly for striking down our American heroes." –  Joe Zarzaur, Zarzaur Law, P.A.
Zarzaur Law, P.A. is a full service personal injury and wrongful death firm. Our lawyers are experienced in seeking compensation for the firm's clients in both state and federal court. Following this act of terrorism in Pensacola, we stand ready to assist our affected neighbors in bringing justice to those foreign actors responsible for these disgusting and cowardly acts.
Joe Zarzaur, founder of Zarzaur Law, P.A., a Pensacola Personal Injury law firm, has created this blog in an effort to educate the many citizens and visitors of Pensacola, Florida about their legal rights. Joe Zarzaur knows the ins and outs of Alabama, Florida and Federal law, and offers friendly-quality legal help whether you have experienced an auto accident/car wreck, have been a victim of medical malpractice or are in need of a personal injury lawyer. For more information, visit: https://www.zarzaurlaw.com
11 E Romana Street
Pensacola, FL 32502
Telephone: 850-444-9299
Email: info@zarzaurlaw.com
Sources:
https://www.congress.gov/bill/114th-congress/senate-bill/2040/text