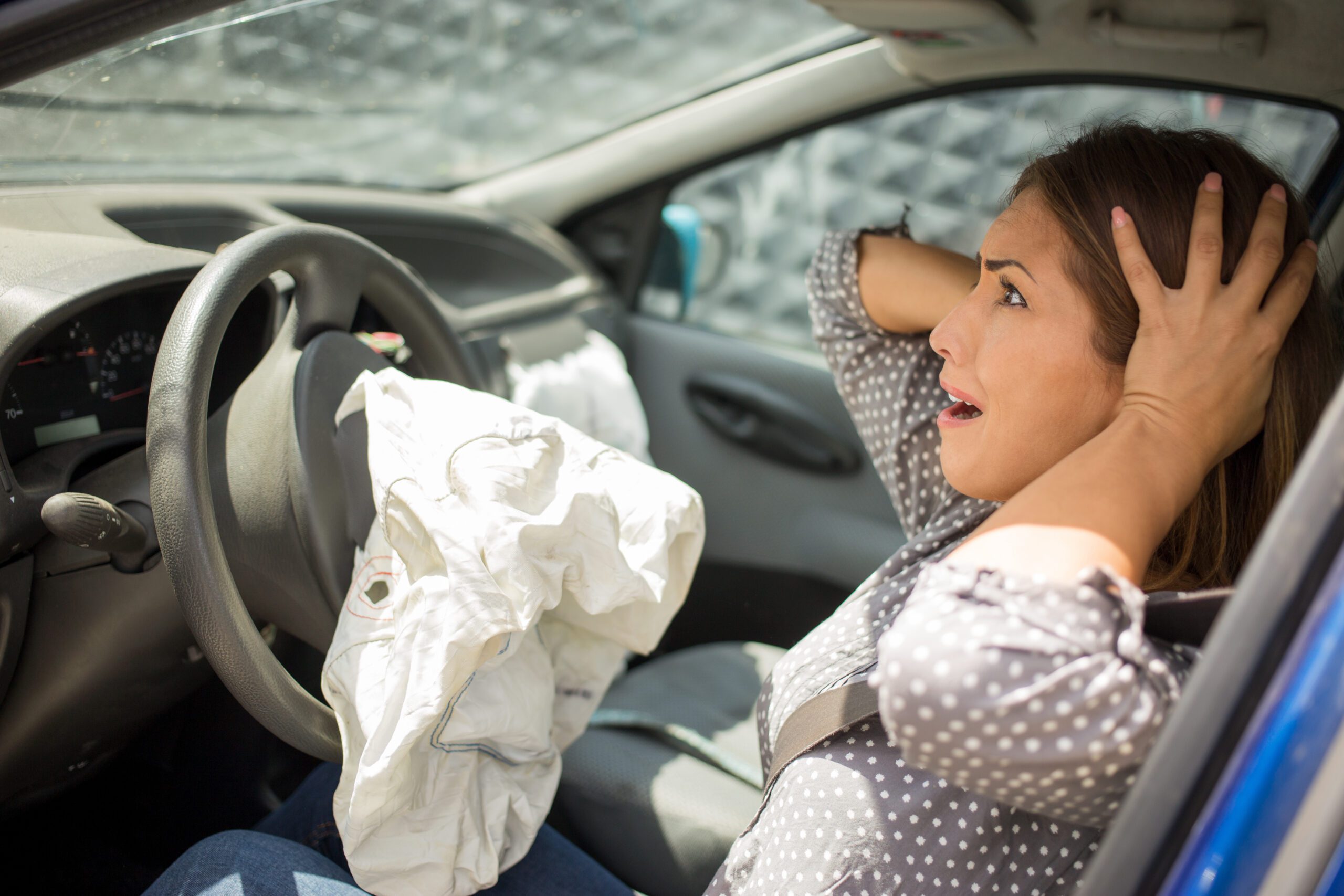 Air bags are supplemental protection and are designed to work best in combination with seat belts. Both frontal and side-impact air bags are generally designed to deploy in moderate to severe crashes and may deploy in even a minor crash.
Air bags reduce the chance that your upper body or head will strike the vehicle's interior during a crash. To avoid an air-bag-related injury, make sure you are properly seated and remember—air bags are designed to work with seat belts, not replace them. And children under 13 should sit in the back seat.
Defective Takata Air Bag Inflator Investigation
U.S. auto safety investigators have opened a new probe into 30 million vehicles built by nearly two dozen automakers with potentially defective Takata air bag inflators. The National Highway Traffic Safety Administration(NHTSA) opened an engineering analysis into the vehicles manufactured between 2001-2019. The investigation has not been made public yet.
Go to safercar.gov to check the recall status of your vehicle.
Which Car Models Are Effected?
The new investigation includes vehicles assembled by Honda, Ford, Toyota, GM, Nissan, Subaru, Tesla, Ferrari, Mazda, Daimer, BMW, Porsche, Jaguar Land Rover and others. The 30 million vehicles include both vehicles that had the inflators installed when newly manufactured and inflators that were used in prior recalls.
Over the last decade more than 67 million Takata inflators have been recalled in the US and more than 100 million worldwide. This has been the largest auto safety callback in history because the inflators can send deadly metal fragments flying after a crash.
2001-2002 Honda Civic
2001-2002 Honda Accord
2002-2003 Acura TL
2002 Honda CR-V
2002 Honda Odyssey
2003 Acura CL
2003 Honda Pilot
Certain 2006 Ford Ranger (Ford advises do not drive)
Certain 2006 Mazda B-Series (Mazda advises do not drive)
NHTSA advises that owners not drive these vehicles and seek immediate repairs.
---
MORE THAN 100 DEATHS HAVE BEEN DOCUMENTED WORLDWIDE, WITH MANY MORE NON-FATAL INJURIES.
---
NHTSA has said the cause of the inflator explosions tied to the recall of 67 million inflators is propellant breaking down after long term exposure to high temperature fluctuations and humidity. Vehicles in states such as Florida are susceptible to such climate factors.
What Constitutes A Defective Air Bag?
A defective air bag is one that contains a design or manufacturing defect that effects the safe function of the air bag. These can cause spontaneous explosions, failure to deploy in an accident and late deployment in an accident.
Who Is Liable?
Vehicle and air bag manufacturers may be liable for such injuries. Under product liability laws car dealers and repair technicians may also be liable. Finding responsible parties requires legal skill and experience and should be handled by expert personal injury attorneys.
Injuries Caused By Defective Air Bags
The type of injuries caused by defective air bags  can include: Puncture wounds
Lacerations
Skull fractures
Death
This can result in facial fractures, dental injuries, eye injuires and more.
Experienced personal lawyers can review and evaluate cases involving airbag injuries. To file a claim, the lawyer must establish a causation relationship between the airbag and the injuries. These are complex cases and must include input from experts such as reconstruction engineers, auto engineers and medical experts. These are complex cases with complex legal issues that require experienced lawyers.
Refer to the car wreck checklist for more info on what to do right after you've been involved in a car accident.
Joe Zarzaur is a Board Certified Civil Trial Lawyer whose firm is dedicated to promoting community safety since 2007. ZARZAUR LAW'S AREAS OF PRACTICE: Serious Personal Injury, Product Defect, Auto Accidents, Cycling Accidents, Motor Vehicle Accidents, Products Liability, Wrongful Death, Community Safety, Boat and Jet Ski Accidents, Slip and Fall Injuries, and more. Licensed in Alabama and Florida.
If you've been the victim of an accident, it's important that you don't make any rash decisions. Put yourself in the best possible position to receive the justice you deserve. It is also important to consult with a Board Certified Trial lawyer who has the knowledge and experience to help you. We know accidents can be stressful and want to make the process as easy as possible for you. Call Zarzaur Law, P.A. today at (855) Hire-Joe, or by requesting a free case review through our website.
Sources:
https://www.nhtsa.gov/recall-spotlight/critical-warning-regarding-certain-honda-acura-mazda-and-ford-vehicles-takata-air
https://www.consumerreports.org/car-recalls-defects/takata-airbag-recall-everything-you-need-to-know-a1060713669/