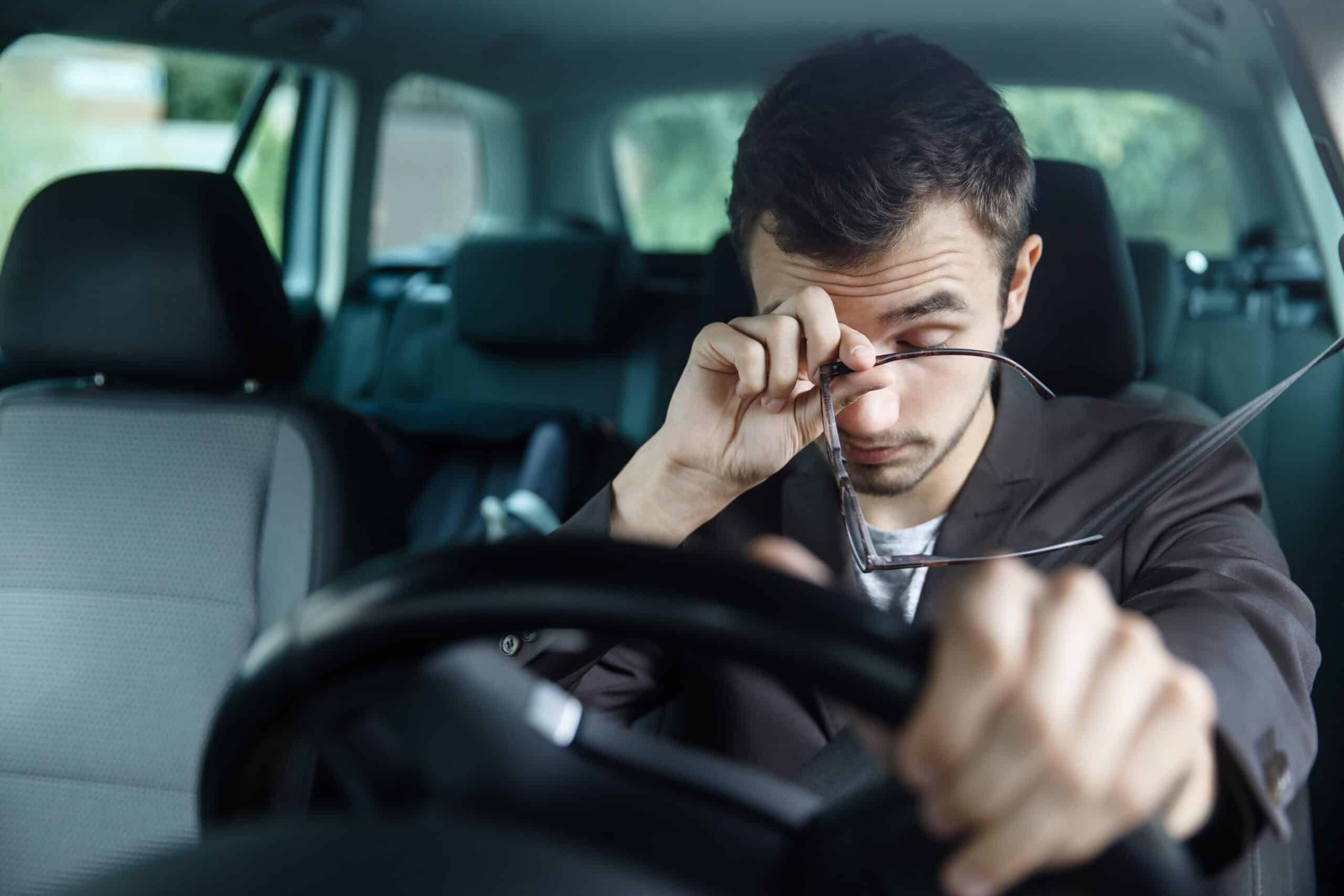 Courtesy of AAA and Kelly Blue Book
We are all familiar with the hazards of drinking and driving or even texting and driving, but many people underestimate the dangers of drowsy driving. Each year, drowsy driving accounts for about 100,000 car crashes, 71,000 injuries, and 1,550 fatalities, according to the National Safety Council (NSC). 
Drowsy Driving Contributes To An Estimated 9.5% Of All Car Accidents, According To Aaa.
A new study suggests that drivers consistently underestimate how tired they are and how much fatigue affects their driving. The findings are scary because crashes caused by tired drivers tend to be severe—nod off behind the wheel, and you won't be alert to brake or swerve to avoid anything.
Researchers Compared Objective, Subjective Drowsiness
Sponsored by AAA, researchers at the University of Iowa asked ninety drivers to drive 150 miles on a simulated interstate highway at night after a day without caffeine or a nap. Fifty were male, 40 were female, and they averaged 31.4 years old.
Researchers asked the drivers to rate their fatigue on a 9-point scale. They then compared their subjective opinions to an objective measure—the percentage of time their eyelids were closed.
Drivers could stop to take breaks. They could walk around, drink coffee, eat food, or use "a private room with a comfortable chair" to nap. But researchers also told them they earned a dollar for every minute under three hours they drove. Researchers didn't pay them if they crashed or went off the road.
Drivers Declined Rest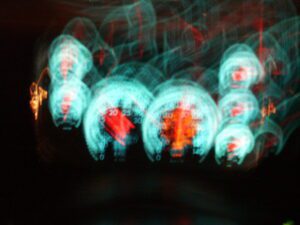 The result? Participants significantly underestimated their drowsiness. "When drivers reported low perceived levels of drowsiness, the objective measure suggested that 75% of them were moderately or highly drowsy," AAA says. A quarter of those whose eyes spent more than a quarter of each minute closed thought they weren't very tired.
Few took the breaks they should have. "Even when participants rated themselves as extremely drowsy and had the opportunity to take a break, more than 75% chose to continue driving," researchers say.
The Results Suggest We Should Assume Our Judgment Is Compromised After Hours On The Road.
They also suggest automakers should work on improving driver attention monitors. Another recent AAA-backed study indicated the systems many new cars use to warn drivers to take a break aren't very effective.
Drowsy Driving Laws In America
Only two states (Arkansas and New Jersey) have laws directly classifying drowsy driving as a punishable offense.
California, Connecticut, Florida, Iowa, and Maine have adopted driver's license restrictions for motorists with untreated sleep disorders.
Massachusetts, California, Alabama, Florida, and Texas all have weeks or days dedicated to spreading awareness of drowsy driving and how to identify the signs of driving while drowsy.
For more information on drowsy driving state laws, consult the full list of legal resources available at the National Conference of State Legislatures.
Driver Fatigue Warning Signs
Specific drowsiness indicators signal that you should refrain from driving until you have had more sleep. However, driver fatigue may not always show itself in the same form, making it harder for some to detect.
Key warning signs of drowsy driving include:
1. You can't seem to keep your eyes focused.
2. You can't keep your eyes open and keep blinking.
3. Your head suddenly feels unbearably heavy.
These symptoms are particularly dangerous because they are so common, but it is critical that you do not ignore your body's signals that it is tired.
The Consequences Of Drowsy Driving In Florida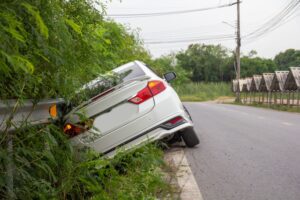 The most expensive cost of drowsy driving is the human toll that it takes each year. With over 100,000 crashes attributed to drowsy driving, future accidents can easily be avoided with just a little effort.
The consequences of drowsy driving in Florida can be pretty severe. Assuming you survive your car accident in Florida, you could still walk away with significant injuries that require months or even years of medical care. You could also suffer from long-lasting cognitive or physical impairments that can impact your performance and physical health.
In an August 2016 report, the Governors Highway Safety Association (GHSA) estimated that the annual societal cost of drowsy driving is $109 billion. Additionally, the study notes that property damages are not even included in this cost.
Prevention: How To Stay Awake While Driving In Florida
1. Drive at times when you are usually awake.
2. Take your time and don't rush to get to your destination.
3. Eat a low-sugar, healthy diet before your drive.
4. Take energy-boosting vitamins.
5. Drink caffeine.
6. If you are sleepy, a 100-calorie snack may wake you up.
7. If you can't make it, a 20-minute nap should suffice. That's what rest stops are for!
"You can't control what other drivers do, but you can control being drowsy behind the wheel," said Michele Harris, Florida Public Affairs Director for AAA – The Auto Club Group. "Take steps to stay alert because it could save your life as well as the lives of innocent motorists."
What To Do If You Are In A Car Accident While Traveling In Florida
1. Call the police and file a report
2. Swap information (including any insurance info they may have)
3. Gather details
4. Take pictures
5. Gather contact information of any witnesses
6. Seek medical care immediately for any injuries – no matter how minor you think they might be.
Get more helpful information on what to do after an accident here at our "Car Wreck Checklist" >
About Zarzaur Law, P.A.
Joe Zarzaur is a Board-Certified Civil Trial Attorney whose firm is dedicated to promoting community safety since2007. OUR AREAS OF PRACTICE: Serious Personal Injury, Product Defect, Auto Accidents, Cycling Accidents, MedicalMalpractice, Motor Vehicle Accidents, Products Liability, Wrongful Death, Boat and Jet Ski Accidents, Slip and Fall Injuries, and more. Licensed in Alabama and Florida. www.zarzaurlaw.com
Offices in Pensacola, Destin, Miami and Tallahassee
If you've been the victim of an auto accident, it's important that you don't make any rash decisions. Put yourself in the best possible position to receive the justice you deserve. It is also important to consult with a Board Certified Trial lawyer who has the knowledge and experience to help you. We know accidents can be stressful and want to make the process as easy as possible for you. Call Zarzaur Law, P.A. today at (855) Hire-Joe, or by requesting a free case review through our website.
Sources:
https://www.kbb.com/car-news/study-youre-driving-drowsy-whether-you-know-it-or-not/
https://content.govdelivery.com/accounts/FLHSMV/bulletins/32b01c0
https://www.nhtsa.gov/risky-driving/drowsy-driving
https://www.thezebra.com/resources/research/drowsy-driving-statistics/
https://www.bankrate.com/insurance/car/drowsy-driving-statistics/