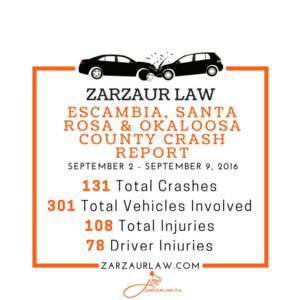 Drivers who have been caught speeding in school zones know: You have to pay a pricey fine if you get pulled over.
In Florida in 2015, law enforcement officers wrote more than 35,000 tickets to people caught speeding in a school zone, according to the Florida Department of Transportation. In Palm Beach County alone last year, more than 3,500 drivers received citations.
So how can drivers avoid being issued a costly — and potentially time-consuming — ticket?
Florida law says signs must be posted around each school zone telling drivers how fast they can go and when the school zone is in effect. Some signs feature flashing lights rather than a list of times — so don't assume that because there aren't lights flashing, you aren't in a school zone.
If a driver goes over the posted school zone speed — which in Florida could be as low as 15 mph, but no higher than 20 mph — that driver could see a whopping fine. If the set school zone speed limit is 20 mph and you're caught going 40, your fine usually would be $175 — and that's aside from any other citations an officer may write. But that speed in an active school zone would net you a ticket of $350.
Last year, a Boynton Beach woman nabbed for speeding in a school zone received a $606 ticket — and went viral when the Palm Beach County Sheriff's Office released dashboard camera video of her telling a deputy, "No wonder you people get shot."
At the time, Sheriff Ric Bradshaw called the behavior "totally unacceptable," adding, "This was not a confrontation. This was someone trying to help our children."
Passing a school bus
If a school bus stops to pick up or drop off children, there's only one situation where it's legal for drivers to pass: If there is a five-foot barrier or unpaved median between the side of the road you're on and the side of the road the bus is on.
Otherwise, drivers must stop, whether approaching a bus from the front or behind, when a bus is halted with its lights flashing and its "stop" signs extended.
It would seem simple enough, but a survey of bus drivers in 2015 and citation counts from around Florida show many people violate this law.
In Palm Beach County in 2015, FDOT records show 180 drivers were cited for passing a bus while it was stopped. Throughout the state, more than 2,000 citations were issued.
And in a 2015 Florida Department of Education one-day survey of bus drivers on how many people improperly passed their vehicles, nearly 11,000 instances were reported.
Of those, 371 cars passed buses on the right side — where children exit.
Penalties for drivers who pass on the right side of the bus are stiff, double the penalty for those who pass on the left.
An illegal left-hand pass could net you a $100 ticket, according to Florida statutes. If you're ticketed for the same violation again with the next five years, your license could be suspended anywhere from 90 days to six months.
But pass on the right, and that ticket bumps up to $200, with a second violation leading to a license suspension of six months to a year.