It's now official: Pokemon GO has done some serious vehicular damage.
In what may be the first verified automobile crash resulting from DWP (Driving While Poke-ing), police in Auburn, New York, reported that a driver wrecked his car while playing the wildly popular game, which was released last week. It was bound to happen eventually, but on Tuesday, July 12th, a 28-year-old driver in Auburn, New York reportedly crashed into a tree while playing Pokemon Go.
According to the department, police responded to a car accident Tuesday night shortly before 11 p.m.
"Cell phone distraction comes in many forms. Any one distraction can be enough to divert a driver's eyes from the road or his hands from the steering wheel. It can take less than a second for an accident to occur. Distracted drivers often fail to brake or maneuver out of the way of other cars until it's too late," explains Joe Zarzaur, Pensacola personal injury lawyer at Zarzaur Law, P.A.
The driver admitted to police that he crashed into a tree when he became distracted while playing Pokemon GO.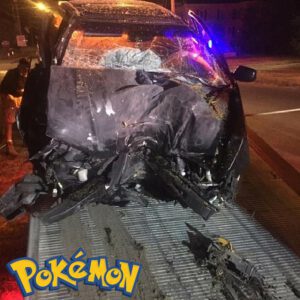 "Luckily the driver was not seriously injured, but this is an example of how easily accidents can occur when someone is engaged in the game and not paying attention," police said, adding that the investigation into the accident is ongoing.
Meanwhile, KBTX reports that another Pokemon GO-related crash occurred on campus at Texas A&M.
According to university police, an illegally parked car was struck from behind after the driver of the parked car left his vehicle to catch a Pokemon.
A spokesman for the Los Angeles County Sheriff's Department told TheWrap on Wednesday that, because of the newness of Pokemon GO, there is no current data on how many infractions or accidents may have occurred because of the game as of yet.
However, he cautioned, playing while driving is an infraction, with fines ranging from $20 to $50.
Pokemon Go & Driver Liability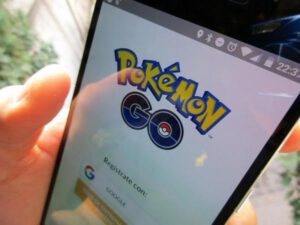 A distracted driver is legally responsible for the damages he causes (even if they are playing Pokemon Go!). To understand responsibility in cell phone car accidents is to understand the process of legal liability, which concerns cause and effect. All 50 states impose on every driver a legal duty of care (obligation) to other drivers who share the road. This means every driver is bound to look out for the safety and well-being of every other driver.
When a driver intentionally engages in distractive conduct by using his cell phone, the driver breaches (violates) his duty of care to other drivers. That breach of duty is called negligence. When negligence results in an accident, the driver becomes liable for the damages he causes. Here's how it works:
Cell phone distraction is a breach of duty of care.
Breach of duty of care is negligence.
Negligence causes car accidents.
Car accidents result in damages to victims (property damage and injuries).
The negligent driver then must legally compensate the victim for his damages.
Damages & Pokemon GO
A victim in a cell phone car accident is eligible for compensation for all reasonable damages. Reasonable damages include:
Property damage – the cost of having the car repaired or payment for its fair market value, also personal property damaged in the accident like computers, clothing, jewelry, etc.
Medical bills – emergency room costs, doctors' bills, hospital bills, chiropractic treatment, and physical therapy
Out-of-pocket expenses – prescription and over-the-counter medications, crutches, bandages, nursing care, and so on
Pain and suffering – mental anguish, emotional distress, loss of consortium (marital intimacy), and other intangible losses.