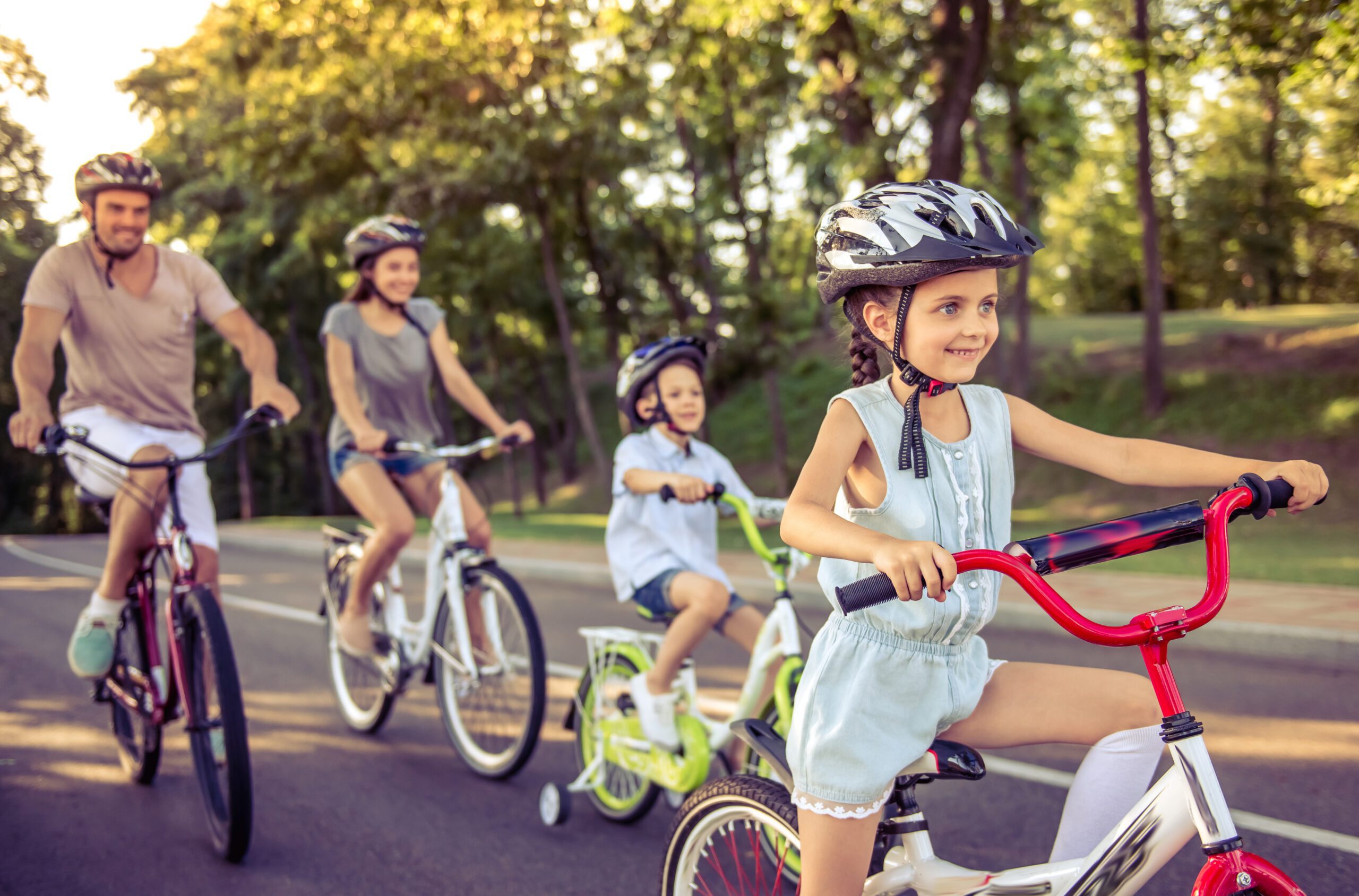 Americans are increasingly bicycling to commute, for exercise, or just for fun – especially post COVID. By Florida Laws for Cyclists, bicycles on the roadway are vehicles with the same rights and responsibilities as motorized vehicles.
DO YOU KNOW THE RULES OF THE ROAD FOR CYCLISTS IN FLORIDA? >
May is Bicycle Safety Month, and the U.S. Department of Transportation's National Highway Traffic Safety Administration (NHTSA) urges bicyclists and motorists to share our roadways by obeying the traffic laws and respecting each other's rights. Bicycle Safety Month was created to remind the public to put "safety first.
---
Nearly 700 cyclists died on U.S. roads last year. The vast majority were men, who comprised 80.1% of the victims. Women accounted for 12.8%. Unknown accounted for 7.2%
Hit-and-run accidents accounted for more than a quarter of the fatal accidents in 2020. That number was 26.1%.
The states with the most cyclist deaths were California (118); Florida (90); New York (44); Texas (44); and Louisiana (34). While populous states such as California and Florida had some of the most cyclist deaths per million residents, Louisiana tops that list. That state recorded 7.3 fatalities per million residents.


---

For Motorists, "SAFETY FIRST"  Means That Vehicles Must Share the Road with Bicyclists.  NHTSA Strongly Advises Motorists To:
Always respect bike lanes and allow at least 3 feet clearance when passing a bicyclist
Be vigilant of cyclists before opening a car door or reversing in a parking lot
Check for cyclists before making a turn
Yield to cyclists at intersections and as instructed by road signage
Never drive under the influence or when you are distracted
The NHTSA Strongly Recommends That Cyclists:
USE A PROPERLY FITTED CONSUMER PRODUCT SAFETY COMMISSION (CPSC) APPROVED HELMET. For more information on fitting a bike helmet, visit your trusted bicycle store or the NHTSA website.
ENSURE ALL EQUIPMENT AND PARTS (BRAKES, TIRES, SEATS, HANDLEBARS) FUNCTION – and fit properly.
RIDE STRAIGHT AND USE HAND SIGNALS AT EVERY LANE CHANGE –  or turn so motorists can anticipate your movements.
ALWAYS OBEY ROAD SIGNAGE – as well as signals and lane markings. Travel with traffic in the same direction.
STAY ALERT FOR TRAFFIC AND OBSTACLES – Avoid the use of any electronic devices.
ENSURE VISIBILITY TO MOTORISTS  – by wearing bright, reflective colors and using bicycle lights at dusk or dark.
NEVER RIDE UNDER THE INFLUENCE OR when you are distracted.
DON'T GET DOORED– Avoid getting clotheslined by a car door! On a road lined with parked cars, take up more of the lane. Assume that the person in the car does not know you are coming and will open the car door. Look over your left shoulder to check that traffic is clear and give the car a wide berth. Also, look at wheels and be prepared to take defensive maneuvers if the car's wheels are turned and they pull out in front of you. The driver may honk at you…but at least they saw you.
SIGNAL A WARNING– Before passing a pedestrian announce yourself with "on your left" or "passing on your left" or using a bell so they can be aware of your presence. It is also important to use your ears in vehicle traffic, since many engine sounds can tip you off to any danger, with possibly the exception of hybrid engines that don't make much noise. When a potentially dangerous encounter occurs, a scream is instant and can get a driver's attention.
STAY TO THE RIGHT AND BE PREPARED FOR AN EMERGENCY MOVE– Drive in the same direction as traffic. If the driver passes you and immediately begins to turn right, you have two choices: a panic stop or an instant turn. If you must panic stop, then shift your butt to the right of your saddle, straighten your arms as you lower your chest, and squeeze both brakes firmly. Never squeeze just the front brake or you'll pitch forward. Or you can avoid the collisions by making a right turn with the car. If possible, brake before the turn, not during it. Keep your right pedal up so it won't hit the curb. Be fair and take your fair share of the lane to avoid being overtaken by a car.
READ THE LIGHTS– Obey road signs and drive predictably. Stay clear of traffic by staying ahead of it, however, don't gain ground at red lights by passing a lane of cars on the right. It's illegal and you can get "doored" from either side.
KEEP PEDALING & RIDE ASSERTIVELY– If you have the right of way in an intersection, don't coast through or drivers may assume they can cut in front of you. Keep pedaling but be prepared to stop.
Sharing the road is mandatory, so it is important to have a sense of safety and security for both cyclists and drivers. Practice the guidelines above to keep roads free of accidents. Remember that sharing the streets is about promoting mutual understanding and above all avoiding accidents and injuries.
Joe Zarzaur is a Board Certified Civil Trial Attorney whose firm is dedicated to promoting community safety since 2007. OUR AREAS OF PRACTICE: Serious Personal Injury, Product Defect, Auto Accidents, Cycling Accidents, Motor Vehicle Accidents, Products Liability, Wrongful Death, Community Safety, Boat and Jet Ski Accidents, Slip and Fall Injuries, and more. Licensed in Alabama and Florida.
If you or a loved one has been involved in a bicycle accident, it is important to consult with a Board Certified Trial lawyer who has the knowledge and experience to help you. We know accidents can be stressful and want to make the process as easy as possible for you. Call Zarzaur Law, P.A. today at (855) Hire-Joe for a free legal consultation or visit www.zarzaurlaw.com.
Sources:
https://www.wane.com/news/local-news/safety-tips-for-motorists-and-cyclists-for-national-bike-month/
https://floridabicycle.org/bicycle-traffic-law/
https://www.outsideonline.com/2420196/what-we-learned-tracking-cycling-deaths-year#close