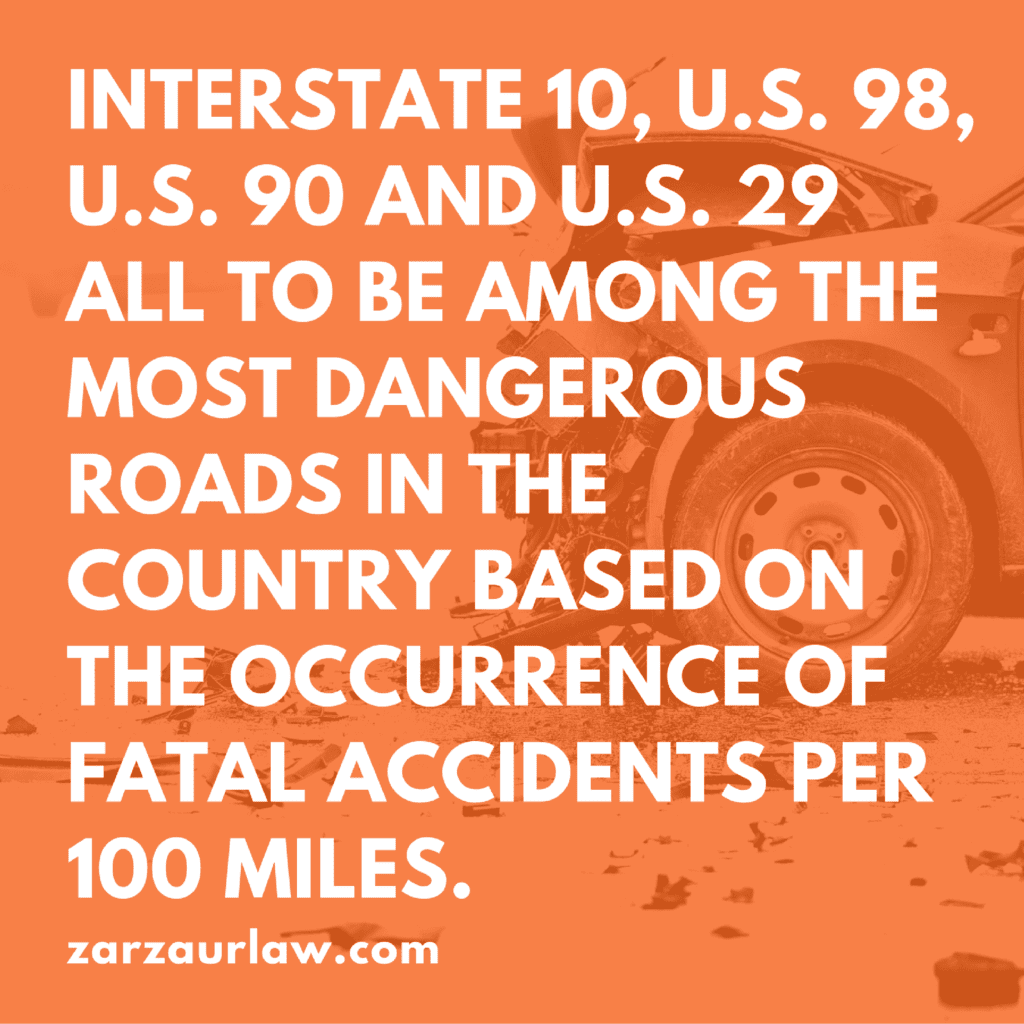 The Pensacola News Journal recently released an article about Escambia and Santa Rosa hosting four of the top 50 deadliest roads in the country. Their research was based on an analysis of National Traffic and Highway Safety Administration data performed by consumer research firm ValuePenguin.
The analysis looked at NTHSA Fatality Analysis Reporting System data from 2011 to 2015 and found Interstate 10, U.S. 98, U.S. 90 and U.S. 29 all to be among the most dangerous roads in the country based on the occurrence of fatal accidents per 100 miles. The analysis looked at road length as a surrogate for ridership since many of the roads span several states.
Interstate 10, which stretches through Northwest Florida from Jacksonville to California, was ranked as the fourth most dangerous road, with 54½ deaths per 100 miles. The interstate was also ranked as the second darkest road, based upon 472 deaths which occurred in dark areas, as well as the fourth most likely road for accidents involving a drunk driver with 310 deaths.
U.S. 90 was ranked as the 29th most dangerous road based upon 342 fatal accidents or 20.9 fatal accidents per 100 miles, followed closely by U.S. 98 at 31st with 188 accidents or 20 fatal accidents per 100 miles. U.S. 29.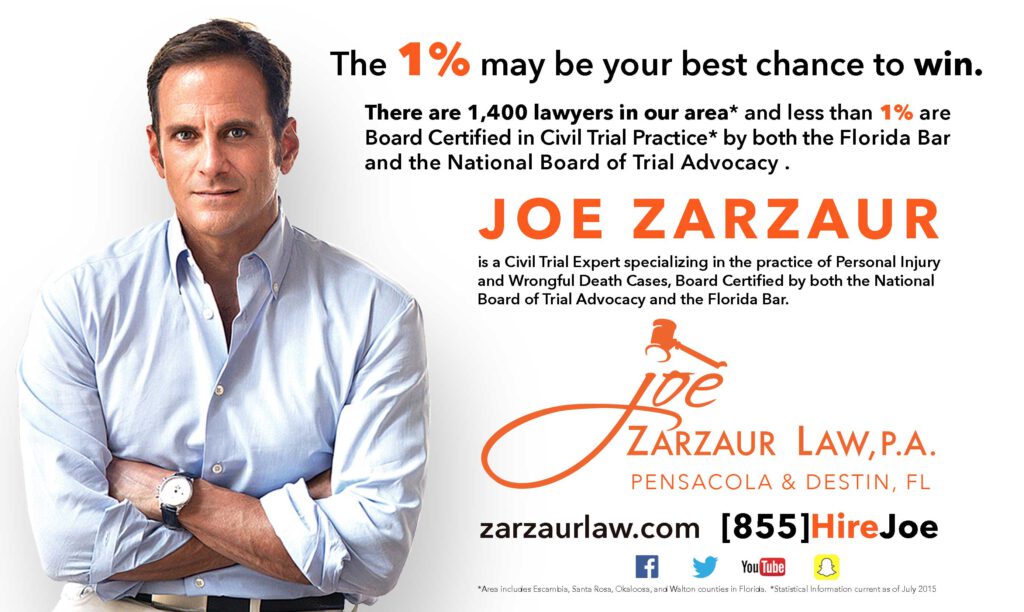 According to publicly available data from the Florida Highway Patrol, U.S. 98 proved to be the deadliest road locally between 2011 and 2015 with 11 fatal crashes in the two-county area. Four fatal crashes occurred locally on both I-10 and U.S. 29 in the same time frame, while three occurred on U.S. 90.
The two other major interstates in Florida, I-95 and I-75, were ranked as the third and fifth most dangerous roads in the nation with 55.1 and 47.2 deaths per 100 miles, respectively.
"Two of your major highways are the top five, so that's kind of eye-opening," said ValuePenguin analyst Craig Casazza, who performed the crash data research.
Casazza also researched national car insurance rates, which vary widely but are generally above the national average. Casazza said the crash data may help explain why rates are higher here.
"Just the sheer number of fatal accidents that happen on these major roads in Florida can — I don't want to say leading cause — but its not surprising to see a state with such expensive car insurance has this a many fatal accidents," Casazza said.
In 2012, the state's departments of Health, Highway Safety and Motor Vehicles, Transportation, and the Florida Highway Patrol partnered with the federal government to develop Florida's Strategic Highway Safety Plan (SHSP) and announced a Driving Down Fatalities Campaign.
The SHSP plan set a goal to decrease traffic fatalities statewide to 1,980 by the end of this year, down five percent from 2,431 in 2012. According to a draft of the 2016 SHSP report, the number actually rose to 2,939 fatalities in 2015.
"Our collective vision of a fatality-free transportation system will continue to require a united emphasis on traffic safety, using all the tools we each have in our toolboxes," wrote FDOT secretary Jim Boxold in the report.
Most Dangerous Roads
(Deaths per 100 miles)
1. State Road-99 California (62.3)
2. I-45 (56.5)
3. I-95 (55.1)
4. I-10 (54.5)
5. I-75 (47.2)
6. I-85 (47.1)
7. I-5 (43.9)
8. I-20 (43)
9. U.S.-17 (38.8)
10. I-35 (37.2)
29. US-90 (20.9)
31. US-98 (20)
35. US-29 (14.5)
Joe Zarzaur is a Board Certified Civil Trial Attorney whose firm is dedicated to promoting community safety since 2007. OUR AREAS OF PRACTICE: Serious Personal Injury, Product Defect, Auto Accidents, Cycling Accidents, Motor Vehicle Accidents, Products Liability, Wrongful Death, Community Safety, Boat and Jet Ski Accidents, Slip and Fall Injuries, and more. Licensed in Alabama and Florida.
If you or a loved one has been involved in a car accident, it is important to consult with a Board Certified Trial lawyer who has the knowledge and experience to help you. We know accidents can be stressful and want to make the process as easy as possible for you. Call Zarzaur Law, P.A. today at (855) Hire-Joe for a free legal consultation or visit www.zarzaurlaw.com.