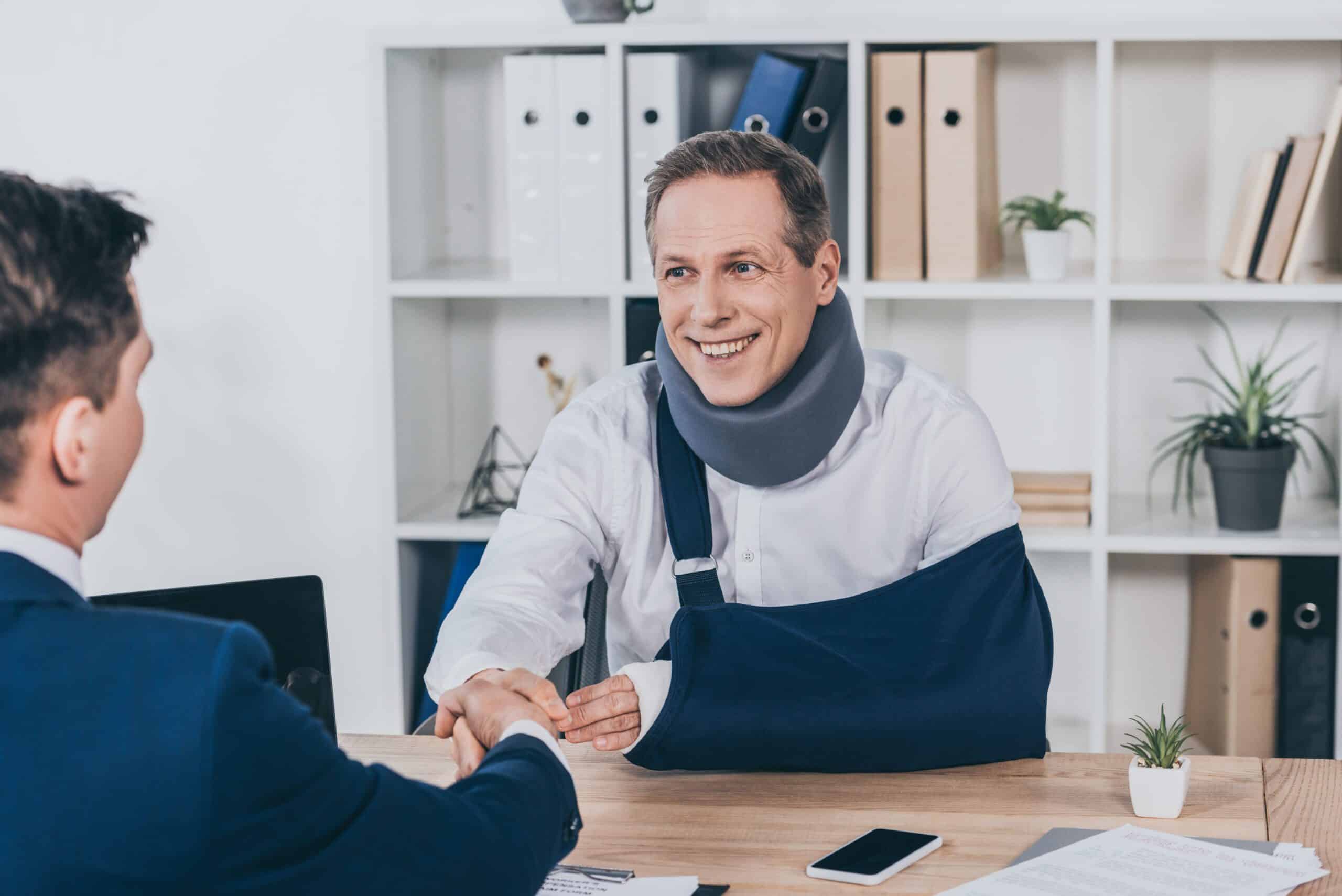 The amount of money a successful plaintiff receives in a personal injury lawsuit is often referred to as "damages." In most states, and in most kinds of personal injury cases, a jury is usually free to award whatever amount they think appropriate.
The state of Florida imposes no caps on compensatory damages. Plaintiffs do, however, need to fully document any damages they might be claiming.
Florida Damage Caps (Personal Injury Cases)
Economic Damages (medical bills, lost wages, etc) – no Limit
Non-Economic Damages (pain & suffering, mental anguish, etc) – No Limit
Punitive Damages (awards to punish seriously unethical or bad behavior) – 3x the amount of compensatory damages (financial losses: loss of wages, medical bills, etc) or $500,000, whichever is greater.
An economic damage award seeks to make a victim whole again by restoring him or her to the financial state he or she enjoyed prior to the accident. Florida does not place any caps on economic damages, allowing a plaintiff to recover the full value of his or her monetized losses.
Although Florida used to have a cap on noneconomic damages for medical malpractice claims, as of 2017, the Florida Supreme Court ruled this cap unconstitutional and unfair for victims.
What Are Personal Injury Damage Caps?
Damage caps are laws that place a maximum on the amount of financial compensation available for an accident victim's losses. Once an award reaches this cap, the victim cannot recover any further compensation, even if a jury awarded an amount that exceeds the state's cap.
The purpose of a damage cap is to discourage frivolous or fraudulent personal injury claims. Limiting the number of damages available may dissuade someone from bringing a claim solely to pursue a large award.
Damage caps can also protect a community by limiting an entity's financial liability, such as the government or a health care center. For this reason, damage caps in different states are most common in medical malpractice claims.
Damage Caps in Florida
In Florida, you can recover three types of damages after suffering a personal injury. These are economic, non-economic, and punitive damages. Economic and non-economic damages are compensatory damages, whereas punitive damages are non-compensatory damages. Punitive damages are awarded to punish the defendant and thus are rarely awarded in personal injury cases. Examples of economic damages include medical expenses and lost wages. Examples of non-economic damages include loss of enjoyment of life, mental anguish, and pain and suffering.
Florida doesn't place any caps on economic damages. Therefore, after a Florida accident, you can recover the full value of your monetized losses. However, you need to prove all the economic damages you are claiming before you can be fully compensated. That is why you need to document all your damages after an accident. For example, ensure you record all your medical expenses after an accident.
There are also no caps on non-economic damages in Florida in all personal injury cases. Although state law still includes a cap on non-economic damages for medical malpractice cases, that cap no longer exists. In 2017, the state's courts ruled against that cap.
Punitive Damages In Florida
In Florida, the only damage caps in place are the ones on punitive damages. The following is a look at how Florida limits the amount of money that can be awarded as punishment for wrongdoing;
If it is determined that a wrongful act was motivated solely by unreasonable financial gain and the wrongdoer knew about the injuries that their actions resulted in, the amount of the punitive damages should not be four times the amount of compensatory damages awarded or exceed $2 million.
If it is determined that the defendant had the motive to inflict harm on the plaintiff and the actions of the defendant did, in fact, cause harm to the plaintiff, there is no restriction on the punitive damages to be awarded.
In all other situations, the amount of the punitive damages should be the greater of three times the amount of compensatory damages awarded or $500,000.
WATCH OUR YOUTUBE VIDEO ON THIS TOPIC >
Joe Zarzaur is a Board Certified Civil Trial Lawyer whose firm has been promoting community safety since 2007. AT ZARZAUR LAW, WE PRACTICE IN THE FOLLOWING AREAS: SERIOUS PERSONAL INJURY, PRODUCT DEFECT, AUTO ACCIDENTS, CYCLING ACCIDENTS, MOTOR VEHICLE ACCIDENTS, PRODUCT LIABILITY, WRONGFUL DEATH, COMMUNITY SAFETY, BOAT, AND JET SKI ACCIDENTS, AND SLIP AND FALL. Licensed in Alabama and Florida.
If you've been injured by the negligence of another it's important that you don't make any rash decisions. Put yourself in the best possible position to receive the justice you deserve. It is also important to consult with a Board-Certified Trial Lawyer who has the knowledge and experience to help you. We know accidents can be stressful, and we want to make the process as easy as possible for you.
Call Zarzaur Law, P.A. today at (855) Hire-Joe for a free legal consultation or visit www.zarzaurlaw.com.
Sources:
https://www.alllaw.com/articles/nolo/personal-injury/damage-caps-limits-compensation.html