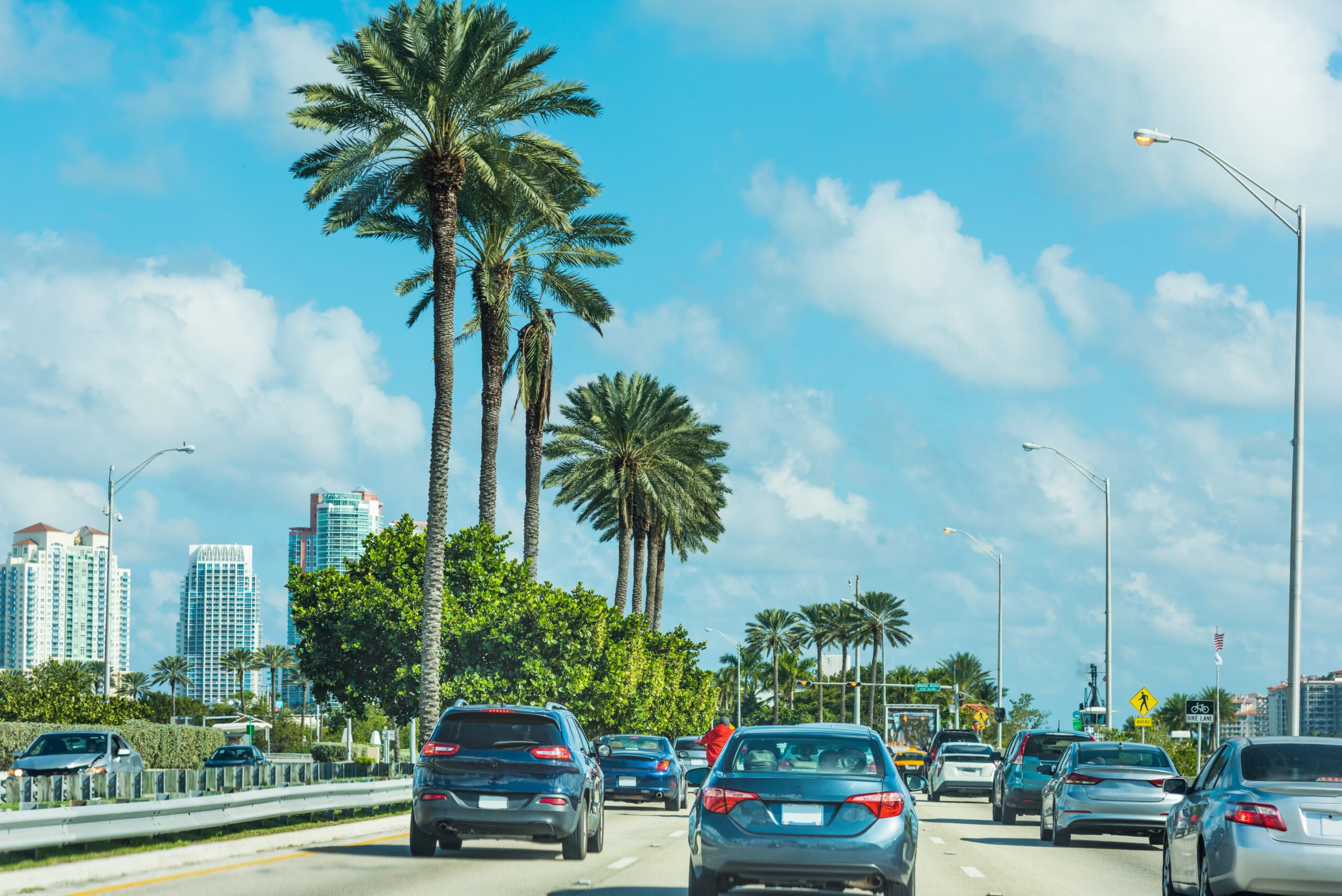 Article Courtesy of Hotcars.com
BY TEGA EKPERETA
PUBLISHED February 18, 2023:
Although driving is a necessity, it remains a leading cause of fatalities, and the statistics of car accidents continue to spiral upward in the US.
Each year, about 1.3 million people die in car accidents, which equates to an average of 3,287 deaths per day. From the above data, the United States had a large slice of about 42,915 fatalities in 2021. Statistically, the number of fatal car accidents varies dramatically across different counties in the United States.
Some counties in the United States have been fortunate with low fatality rates. And all you feel is peace of mind when navigating them. On the other hand, some counties have earned a negative reputation for their dangerous roads and unpredictable driving conditions.
Exercise Caution
It would be best if you exercised heightened caution when driving through these roads. It doesn't matter if you're driving the safest Mazda SUV or the most reliable car in the world. And because these counties have alarmingly high fatality levels, it's nearly impossible to escape the negative "what if" feeling whenever you're driving by.
Florida Roads And Deadly Accidents
One might assume that Florida, popularly called the sunshine state known for its lovely beaches and warm weather, would be the perfect place for the best road trips. In reality, the roads in Florida seem to be plagued by a higher number of deadly accidents, making it the most dangerous state to drive in.
Factors like a high volume of traffic, poor road conditions, reckless drivers, numerous riders, and tourist congestion play a role in the high number of car accidents and fatalities on the road. Just in 2020, Florida was the third most dangerous state in terms of the number of fatal car accidents in the United States. One would expect the number of road fatalities to decrease significantly due to the impact of COVID-19.
The National Most Dangerous State To Drive In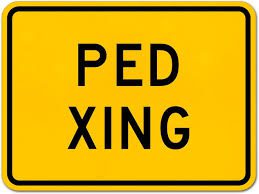 However, the National Highway Traffic Safety Administration (NHTSA) reported that there were over 3,171 traffic fatalities in Florida that year, which made up approximately 8.7% of all traffic fatalities in the state. And now, the beautiful state has claimed the number one spot for the most dangerous state to drive in. Florida is also regarded as one of the most dangerous states for pedestrians.
Furthermore, a report from the Florida Department of Highway Safety and Motor Vehicles (FLHSMV) indicates that in 2021, there were a total of 401,540 traffic crashes in the state of Florida. Of these crashes, 252,973 people sustained injuries, and 3,741 individuals lost their lives. When you do the math, there are approximately 1,100 accidents per day.
Florida's Most Dangerous County To Drive In
If you were unlucky enough to be involved in a car accident in Florida, the crash likely happened in one of these notorious counties known for their alarmingly high number of yearly fatalities. According to the National Highway Traffic Safety Administration (NHTSA), the counties that consistently have higher numbers of traffic fatalities in Florida are Miami-Dade County, Broward County, Hillsborough County, Palm Beach County, Duval County, and Polk County. In addition to the factors mentioned earlier, factors, such as drunk driving, speeding, lack of seatbelt use, and distracted driving, among others, contribute to these traffic fatalities.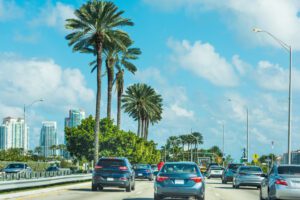 With that said, Miami-Dade County had the highest rate of fatal crashes, with 25 times more fatalities than the average county. What this means is that the road fatality rate in Miami-Dade County is 25 times much higher compared to other counties. From 2016 to 2020, there were a total of 1483 recorded fatalities in Miami-Dade County. In second place is Broward County, with a total of 1190 fatalities, which is 20.1 times higher than the average county.
Hillsborough County is also a concern, with 17.3 times more fatalities than the average county and a total of 1027 recorded fatalities over the same time period. Other counties with high fatality rates include Palm Beach County (14.9 times higher than average), Duval County (13.4 times higher than average), and Polk County (10.6 times higher than average), with 885, 795, and 630 accumulated fatalities, respectively.
What Should You Do If You Are In A Florida Car Accident?
1. Call the police and file a report.
2. Swap information (including any insurance information they may have).
3. Gather details.
4. Take pictures/video
5. Gather the contact information of any witnesses.
6. Seek medical care immediately for any injuries, no matter how minor you think they might be.
GET MORE HELPFUL INFORMATION ON WHAT TO DO AFTER AN ACCIDENT HERE AT OUR "Car Wreck Checklist" >
Joe Zarzaur is a Board Certified Civil Trial Lawyer whose firm has been promoting community safety since 2007. AT ZARZAUR LAW, WE PRACTICE IN THE FOLLOWING AREAS: SERIOUS PERSONAL INJURY, PRODUCT DEFECT, AUTO ACCIDENTS, CYCLING ACCIDENTS, MOTOR VEHICLE ACCIDENTS, PRODUCT LIABILITY, WRONGFUL DEATH, COMMUNITY SAFETY, BOAT, AND JET SKI ACCIDENTS, AND SLIP AND FALL. Licensed in Alabama and Florida.
If you've been injured in a car accident, it's important that you don't make any rash decisions. Put yourself in the best possible position to receive the justice you deserve. It is also important to consult with a Board-Certified Trial Lawyer who has the knowledge and experience to help you. We know accidents can be stressful, and we want to make the process as easy as possible for you.
Call Zarzaur Law, P.A. today at (855) Hire-Joe for a free legal consultation or visit www.zarzaurlaw.com.
If you or a loved one is injured in a car wreck,  feel free to reach out to our firm for a free consultation at zarzaurlaw.com or 855HireJoe.
Sources:
https://www.hotcars.com/most-dangerous-county-to-drive-in-america/
https://www.nhtsa.gov/press-releases/early-estimate-2021-traffic-fatalities
https://www.hotcars.com/traffic-laws-people-breaking/
https://www.autoweek.com/news/industry-news/a42473949/pandemic-era-traffic-deaths-nhtsa-study/