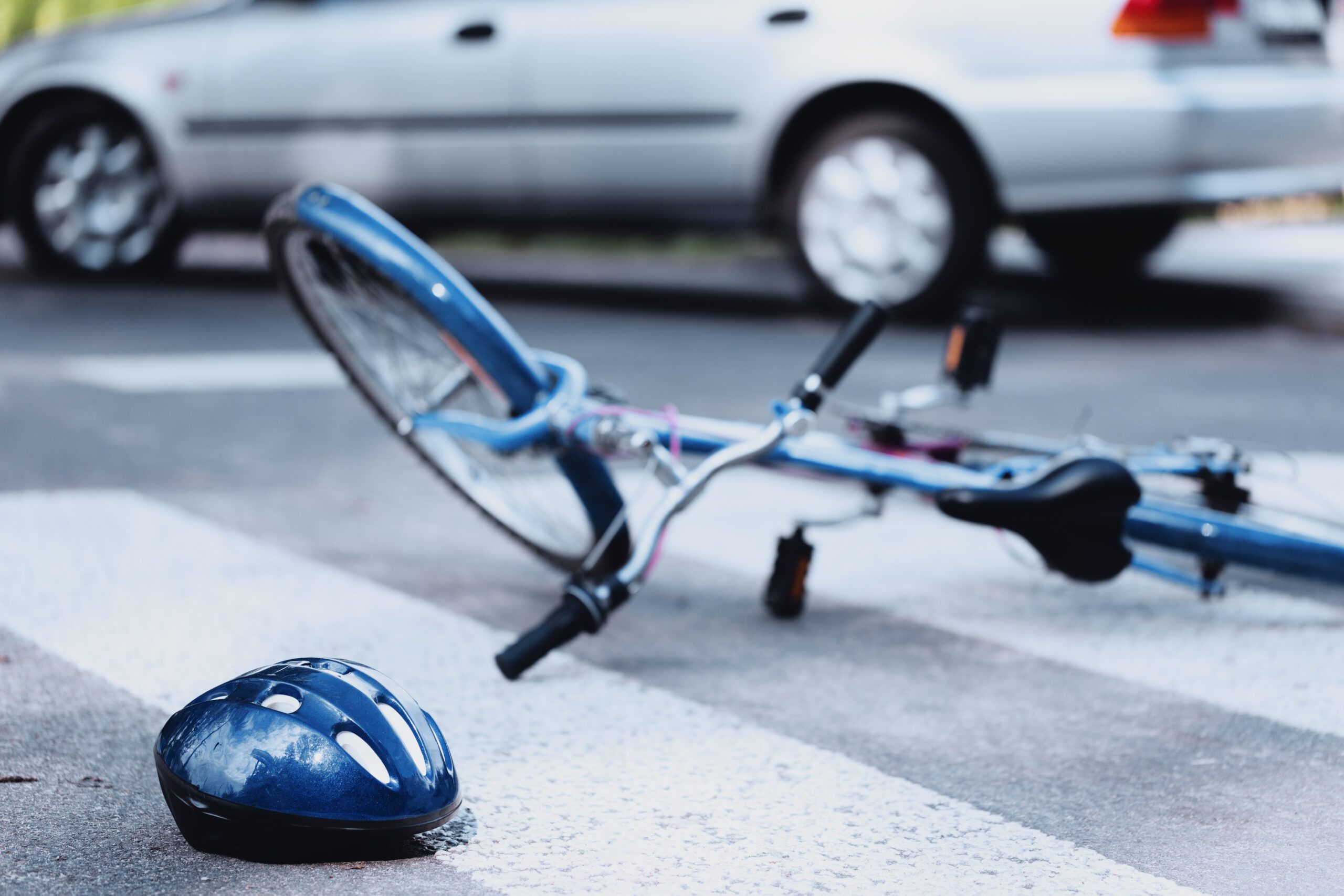 Since COVID19, more people are riding bicycles. It is a great way to get exercise and fresh air. However, more bikes on the road mean more injuries for bike riders.
---
IT IS ESTIMATED THAT ALMOST 1000 PEOPLE DIE PER YEAR IN BIKE ACCIDENTS WITH AUTOMOBILES OR TRUCKS
---
Most vehicles vs bike accidents occur in rush hour, or just after dark when traffic conditions are most crowded and dangerous. 80 percent happen in urban areas with 63 percent on major roadways.
Astounding Bicycle vs Automobile Fatal Accident Statistics
8 times more men than women die in these incidents (Most are 50 years old or older)
25 percent who died were intoxicated.
37 percent of the automobile drivers were intoxicated in these deadly crashes.
61 percent who died were not wearing helmets.
It should be noted that these statistics were for the years 2010-2019. It is anticipated that there will be many more accidents and deadly accidents recorded in 2020 and 2021.
New Florida Law Passed to Address This Problem
The 2021 session of the Florida legislature passed a sweeping new law to address this deadly problem. Senate bill 950, entitled Bicycle and Pedestrian Safety came into effect July 1, 2021 and addresses many common safety issues. This bill revises requirements for drivers of motor vehicles overtaking bikes, turning bikes, riding configurations and cyclist rules at stop signs. It also required the Florida DOT to have an annual awareness and safety campaign and require the driver's license exam to include bicycle safety questions. The bill passed unanimously and was signed by Governor DeSantis.
Cars Overtaking a Bike or E-bike.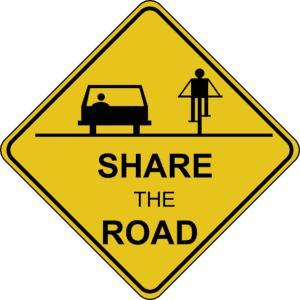 Florida law governs the situation where a car overtakes a bike or e-bike. The law requires a car to remain a safe distance behind a cyclist before being able to pass them. It also requires at least three feet of clearance space when passing. It also legalizes driving safely and briefly to the left of the center in a no-passing zone to allow the safe passage of cyclists. This is a significant change to the law as it was previously not allowed.
The law prohibits right turns from a side road unless the cyclist is at least 20 feet away from the intersection. This prevents the "right hook" crash where the turning driver crashes into the bicyclist who is close to the intersection.
The law allows a cyclist turning left at an intersection to use the whole left turn lane. It requires the cyclist to stay close to the right edge of the roadway after crossing the intersection.
Single (or two) Cyclist and Narrow Lane
As you know, many areas now have dedicated bike lanes, which cyclists are required to use. However, in areas where there is no such lane, the cyclist must ride as close as practicable to the right-hand curb or edge of the roadway. This allows cars to safely travel past them. Similarly, if the bike lane is too narrow to accommodate cyclists riding abreast, the cyclist must ride single file. Unfortunately, many lanes are too narrow to accommodate two cyclists. Cyclists may only ride more than two abreast if riding on a dedicated bike path, not a bike lane on a roadway.
What About Groups of Cyclists on the Road?
Cycling groups are more common than ever. Such groups must come to a complete stop at a stop sign. Motor vehicles must allow one group of 10 to travel forward before moving through an intersection. It is hopeful that common courtesy would avoid this problem, but motorists must yield to cyclists in this manner or be in violation of the law.
Violation of the New Law
The new law states that a violation of any of these rules is non-criminal inflation, punishable as a moving violation. Presumably, a violation would include points on your driver's license and negatively affect your insurance rates.
The law also provides for required safety programs and for at least 25 questions in the test bank for the driver's license set to address bike and pedestrian safety.
Final Overview:
Now motorists MUST obey the 3 feet passing law
If a motorist cannot give 3 feet when passing, then the motorist must stay behind the cyclist until passing with at least 3 feet is possible.  Law enforcement previously complained about the difficulty in enforcing the 3 feet passing law.  This law improves enforcement.
Motorists CAN cross the center lane in a no-passing zone to safely pass a cyclist.
The law makes it legal for a motorist to briefly and safely cross the center lane in a no-passing zone, in order to pass a cyclist by 3 feet.  Previously, it was confusing as to whether motorists could cross a double yellow line to pass a cyclist.  Now it is clear that they can, rather than passing dangerously within 3 feet.
Motorists CANNOT turn right in front of a cyclist within 20 feet of any intersection.
The law states that a motorist, who is going in the same direction as a cyclist, may not make a right turn if the cyclist is within 20 feet of this intersection.  This is a designed safety provision to prevent "right hook" crashes by cyclists.
Bicyclists SHOULD use the left lane before making a left turn.
The law clarifies that bicyclists should use the left lane for motor vehicle traffic before attempting to make a left turn at an intersection.
Group riders should cross intersections with stop signs in groups of 10 or less. 
The law describes how cyclists should handle stop signs when participating in a group ride.  The law says that after coming to a complete stop, bicyclists can proceed through the intersection in a group of 10 or less at a time.  Vehicles must allow a group of 10 or less to get through the intersection before the vehicle moves forward.
Zarzaur Law, P.A. handles many cases involving serious injury from these devastating bicycle crashes and welcomes any laws or regulations that will improve safety. Violation of these rules is an important issue in cases involving bikes and cars and often requires a careful analysis to make your case.
Joe Zarzaur is a Board Certified Civil Trial Attorney whose firm is dedicated to promoting community safety since 2007. ZARZAUR LAW'S AREAS OF PRACTICE: Serious Personal Injury, Product Defect, Auto Accidents, Cycling Accidents, Motor Vehicle Accidents, Products Liability, Wrongful Death, Community Safety, Boat and Jet Ski Accidents, Slip and Fall Injuries, and more. Licensed in Alabama and Florida.
If you've been the victim of an accident, it's important that you don't make any rash decisions. Put yourself in the best possible position to receive the justice you deserve. It is also important to consult with a Board Certified Trial lawyer who has the knowledge and experience to help you. We know accidents can be stressful and want to make the process as easy as possible for you. Call Zarzaur Law, P.A. today at (855) Hire-Joe, or by requesting a free case review through our website.
Sources:
https://www.wpbf.com/article/florida-bicycle-safety-laws-in-effect-education/37036312
https://www.flsenate.gov/Committees/BillSummaries/2021/html/2502
https://www.tcpalm.com/story/opinion/contributors/2021/07/19/law-change-crossing-double-yellow-ok-protect-bike-riders-opinion/7929452002/
https://www.flsenate.gov/Session/Bill/2021/950