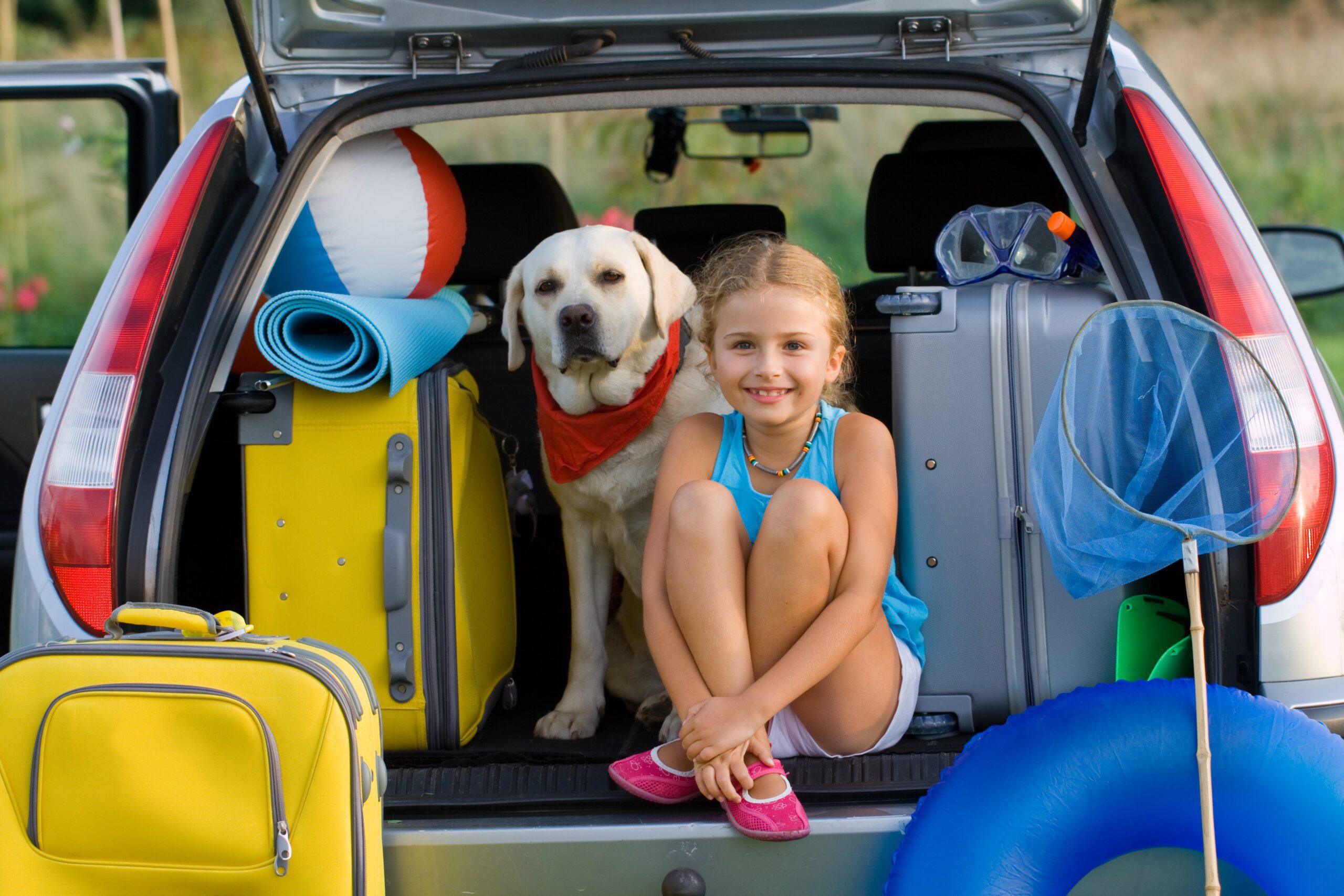 Don't Become A Statistic – Memorial Day Safety  Driving Tips
Memorial Day Weekend Driving Tips! According to AAA statistics, an estimated 34.9 million people will hit America's roads for the Memorial Day holiday weekend. That's a 4.6% increase over 2021. 
The National Safety Council (NSC) estimates that 450 people may die on U.S. roads this Memorial Day holiday period. Holidays are a time of travel for families across the United States. Many choose car travel, which has the highest fatality rate of any major form of transportation based on fatalities per passenger mile. Holidays are also often the cause of celebrations involving alcohol consumption, a major contributing factor to motor vehicle accidents.
The Federal Highway Administration said motorists drove 277.4 billion miles (446.4 billion km) in March, up 7.9 billion miles over the same month in 2021, and up 5 billion miles over March 2019.
Driving in the United States first surpassed pre-pandemic 2019 levels in January, as Americans returned to work and businesses, and leisure travel continues to rise.
Driving in the first three months of 2022 was up 5.6%, or 40.2 billion miles, to 753.7 billion miles, and driving surpassed each monthly tally versus 2019. Drivers logged 753.1 billion miles in the first three months of 2019.
Some experts have warned that U.S. traffic fatalities may continue to rise in the face of increased driving. The National Highway Traffic Safety Administration (NHTSA) said U.S. traffic deaths jumped 10.5% in 2021 to 42,915, marking the highest number killed on American roads in a single year since 2005.
"Memorial Day should mark the start of summer—not a deadly driving season," said Deborah A.P. Hersman, President and CEO, National Safety Council. "If we pay attention, slow down, and be courteous, we can increase our chances of making it to picnics, beaches, and barbecues rather than emergency rooms."
The NSC Has Identified Two Primary Factors Related To Memorial Day Weekend Fatal Collisions:
Seat belt use: Approximately 250 lives may be saved this holiday weekend if all vehicle occupants wear their seat belts.
Drunk driving: Alcohol-related driving fatalities spike during this time period. In 2016, 36% of fatalities over Memorial Day weekend involved an alcohol-impaired driver. It's simple; don't drink and drive. Plan your ride home from your event ahead of time. Many communities and regions offer sober-ride programs. AAA, for instance, offers a nationwide Tipsy Tow program. Call 1-800-222-4357 for more information.
A Road Trip Checklist
Before setting out on Florida highways this weekend, you'll want to prepare the vehicle for the distance ahead. The National Highway Traffic Safety Administration (NHTSA) recommends that drivers take these steps in the days leading up to a road trip:
1. Maintain and Inspect Your Vehicle
Routine maintenance is a must, and keeping up with your car's maintenance schedule can help prevent costly breakdowns. Perform a basic safety check of your vehicle's tire pressure, wiper blades, fluid levels, lights, and air conditioning. You shouldn't put off regularly scheduled services such as tune-ups, oil changes, battery checks, and tire rotations.
If you find anything is amiss, check our vehicle maintenance pricing and service schedules page to see if your car is due and what it may cost. It's worth running it by a dealership or auto repair shop when you're unsure whether any service is overdue.
2. Make child safety your number one priority.
All children under 13 years old should ride in the back seat. And be aware of the added risks that arise in warm weather. Heatstroke can occur when a child gets left unattended in a parked vehicle.
To understand more about child seat safety, take some time to review the importance of car seat safety.
3. Stock Your Vehicle With a Safety Kit
NHTSA recommends that drivers carry:
Cell phone, charger, and extra portable battery
Jack (and ground mat) for changing a tire
Work gloves and a change of clothes
Essential repair tools and some duct tape (for temporarily repairing a hose leak)
Water and paper towels for cleaning up
Nonperishable food, drinking water, and medicines
Extra windshield washer fluid
Navigation options (Phone or car navigation systems or printed maps)
Emergency blankets, towels, and coats
4. Make Contingency Plans For Road Trips.
Plan your travel and route, and check road conditions, weather, and traffic to know what you can expect. But also be prepared for any contingency. Remember, a cell phone is the most critical emergency item since it allows you to call for help when and where you need it.
5. Examine for Recalls
Use Kelley Blue Book's VIN recalls check tool to ensure your vehicle is ready to go. If you find a recall, get it fixed as soon as possible.
Millions of Americans are driving cars that may have safety recalls. Dealerships will always perform recall repairs for free. But their service bays can get swamped ahead of a heavy travel season, so check as early as possible to see if your car needs any free repairs.
6. Understand Your Vehicle
You're probably set on this checklist item if you're driving your own car. If you're renting a vehicle, pick it up a few hours before the road trip to familiarize yourself with it. Get familiar with the different types of driver assistance and safety features you can use.
On-the-Road Trip Safety Tips
Once you're on the road, car safety is about paying attention to your surroundings and keeping yourself alert. To that end, don't neglect these necessary safety precautions:
Drive at Non-Peak Times
Late afternoon and early evening can be the worst times on the road. Avoid peak traffic times for a long weekend by leaving early Friday or Saturday morning to be well on your way when the travel rush kicks in. For the trip home, leave early Monday, or give yourself an extra day and travel on Tuesday. That way, everyone else is out of the way.
Limit Your Nighttime Driving.
A National Sleep Foundation poll says 60% of adults drive cars when tired. It also found that 37%, or 103 million people, fell asleep at the wheel. Of those, 4% of adults caused a crash by falling asleep while driving.
If you feel fatigued coming on, stop and rest or switch drivers before putting yourself or other passengers at risk. But really, limit driving at night when it's harder to see.
Let a Passenger Handle Traffic Apps and Entertainment
We're big fans of Waze and Google Maps. These navigation tools can route any driver around traffic, provide updates on travel time, and even alert you of road hazards. But, for safety's sake, remember to keep your hands on the wheel and your eyes on the road. Instead of multitasking, put a passenger in charge of the navigation and the music or podcast selection.
Take Frequent Breaks
Occasionally, getting out of the car is good for everyone, especially the driver. The best way to avoid feeling tired behind the wheel is to give yourself a regular change of scenery. And there's no better way to do that than pulling over every few hours and stretching your legs.
Share the Driving
If your road trip involves multiple qualified drivers, let everyone take a turn handling the stress of driving and relaxing in the passenger's seat. It's good for everyone's nerves and sets the right tone for the weekend.
Share the Road
Remember that traffic could be heavier than you'd expect, especially near attractions or vacation destinations. Good weather attracts many roadway users, including motorcyclists, bicyclists, and pedestrians. While they share the same rights, privileges, and responsibilities as every driver, they are more vulnerable. Their most significant disadvantage is that they do not have the protection that a car or truck provides. Leave more distance between you and a motorcycle — about 3 or 4 seconds' worth.
Motorcycles are much lighter than other vehicles and can stop at shorter distances. Always signal your intentions before changing lanes or merging with traffic. This courtesy allows other road users to anticipate your movement and find a safe lane position.
Buckle Up
Do we need to say this? According to the American Medical Association Journal, accidents remain one of the top leading causes of death for Americans. During the height of the COVID-19 pandemic, when the total number of miles Americans drove plummeted, traffic deaths increased. Give yourself and your loved ones a fighting chance and obey this critical safety law.
What To Do If You Are In A Car Accident While Traveling In Florida
1. Call the police and file a report
2. Swap information (including any insurance info they may have)
3. Gather details
4. Take pictures
5. Gather contact information of any witnesses
6. Seek medical care immediately for any injuries – no matter how minor you think they might be.
Get more helpful information on what to do after an accident here at our "Car Wreck Checklist" >
Joe Zarzaur is a Board Certified Civil Trial Attorney whose firm is dedicated to promoting community safety since 2007. ZARZAUR LAW'S AREAS OF PRACTICE: Serious Personal Injury, Product Defect, Auto Accidents, Cycling Accidents, Motor Vehicle Accidents, Products Liability, Wrongful Death, Community Safety, Boat and Jet Ski Accidents, Slip and Fall Injuries, and more. Licensed in Alabama and Florida.
It is also important to consult with a Board Certified Trial lawyer who has the knowledge and experience to help you. We know accidents can be stressful and want to make the process as easy as possible for you. Call Zarzaur Law, P.A. today at (855) Hire-Joe for a free legal consultation or visit www.zarzaurlaw.com.
If you've been the victim of an accident, it's important that you don't make any rash decisions. Put yourself in the best possible position to receive the justice you deserve. It is also important to consult with a Board Certified Trial lawyer who has the knowledge and experience to help you. We know accidents can be stressful and want to make the process as easy as possible for you. Call Zarzaur Law, P.A. today at (855) Hire-Joe, or by requesting a free case review through our website.
Sources:
National safety council Injury facts
https://www.safetyandhealthmagazine.com/articles/22637-nsc-offers-six-safe-driving-tips-for-memorial-day-weekend
https://www.nsc.org/road-safety/safety-topics/child-passenger-safety
https://www.idrivesafely.com/defensive-driving/trending/council-makes-memorial-day-travel-plea-drivers
https://bringmethenews.com/minnesota-news/road-deaths-involving-unbelted-people-rose-again-in-2021
https://www.kbb.com/car-advice/road-trip-vehicle-safety-tips/
https://www.reuters.com/world/us/american-driving-topped-pre-pandemic-levels-march-2022-05-19/
https://www.fhwa.dot.gov/policyinformation/travel_monitoring/22martvt/page2.cfm