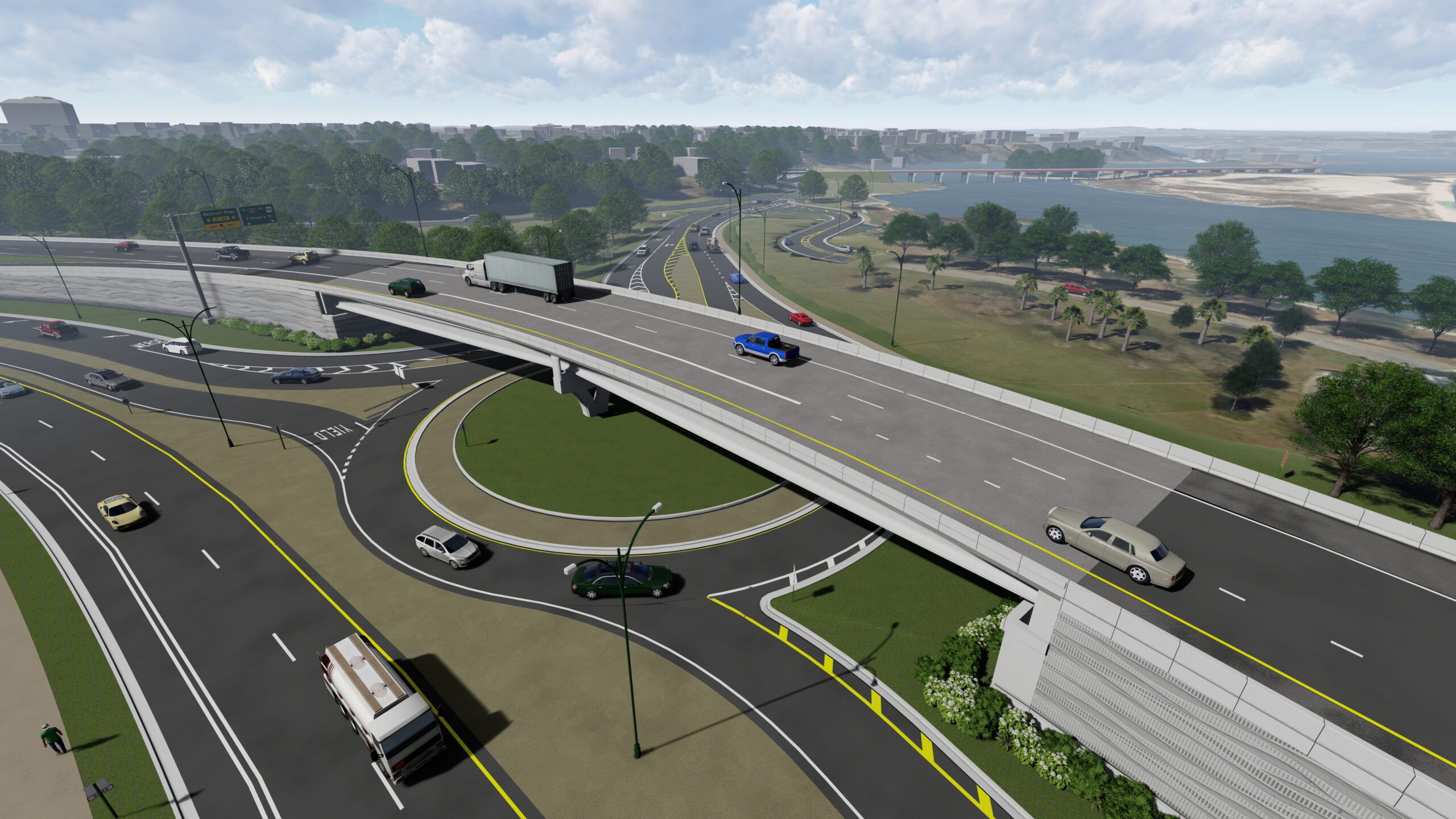 While roundabouts are designed with safety in mind, these traffic signal alternatives create a significant hazard for drivers. With many drivers having very little experience navigating these circular intersections, it is important to know both how to properly operate your vehicle while utilizing one and the dangers associated with roundabouts. 
How To Navigate A Roundabout
Roundabouts Function To The Right
This means that the flow of traffic comes from the left, and you must yield the right of way to the vehicle approaching from your left.  It is important to remember to ALWAYS yield the right of way to vehicles already in the roundabout.
Do Not Stop While In The Middle Of The Roundabout
One of the leading causes of car crashes while using a roundabout happens when a vehicle already inside the roundabout comes to a stop.  The beauty of a roundabout is that it keeps traffic moving, which is why it is important to never stop while in the roundabout unless you have to.
Do Not Speed While Entering The Roundabout
Research shows that a common crash that happens in roundabouts is vehicles striking the traffic circle.  This happens because motorists enter the roundabout at too high of a speed, and lose control of their vehicle.  By entering the roundabout at a safe speed, you are able to maintain control of your vehicle and keep from getting into a crash.
Check Your Blindspots
Another easy way to avoid a crash while using a roundabout is to always check your blindspots before entering the roundabout.  While you might think there is not a car coming, by failing to check your blindspot you might be wrong.  It is so important to navigating these roundabouts with caution, which means being extra diligent in checking for oncoming traffic.
It is not all bad news, though!
---
STUDIES SHOW THAT INTERSECTIONS THAT ARE CONVERTED FROM TRAFFIC SIGNALS TO ROUNDABOUTS REDUCE CRASHES BY ABOUT 40%.
---
Research also shows that these roundabouts are generally safer for pedestrians.

 
Improvements In Traffic Flow
Several studies conducted by IIHS and others have reported significant improvements in traffic flow following the conversion of traditional intersections to roundabouts.
A study of three intersections in Kansas, Maryland, and Nevada where roundabouts replaced stop signs found that vehicle delays were reduced 13-23 percent and the proportion of vehicles that stopped was reduced 14-37 percent (Retting et al., 2002).
A study of three locations in New Hampshire, New York, and Washington state where roundabouts replaced traffic signals or stop signs found an 89 percent average reduction in vehicle delays and a 56 percent average reduction in vehicle stops (Retting et al., 2006).
A study of 11 intersections in Kansas found a 65 percent average reduction in delays and a 52 percent average reduction in vehicle stops after roundabouts were installed (Russell et al., 2004).
An Institute study of two-lane roundabout conversions at two intersections near Bellingham, Washington, found substantial declines in vehicle delays on the minor roads (33 percent and 90 percent) and the proportion of vehicles waiting in queues (35 percent and 43 percent) (Hu et al., 2014).
Overall intersections delays increased (12 percent and 22 percent), due to slightly longer delays on the major approaches as vehicles slowed to enter the roundabouts.
---
BECAUSE ROUNDABOUTS IMPROVE THE EFFICIENCY OF TRAFFIC FLOW, THEY ALSO REDUCE VEHICLE EMISSIONS AND FUEL CONSUMPTION.
---
Joe Zarzaur is a Board Certified Civil Trial Lawyer whose firm is dedicated to promoting community safety since 2007. ZARZAUR LAW'S AREAS OF PRACTICE: Serious Personal Injury, Product Defect, Auto Accidents, Cycling Accidents, Motor Vehicle Accidents, Products Liability, Wrongful Death, Community Safety, Boat and Jet Ski Accidents, Slip and Fall Injuries, and more. Licensed in Alabama and Florida.
If you've been the victim of an accident, it's important that you don't make any rash decisions. Put yourself in the best possible position to receive the justice you deserve. It is also important to consult with a Board Certified Trial lawyer who has the knowledge and experience to help you. We know accidents can be stressful and want to make the process as easy as possible for you. Call Zarzaur Law, P.A. today at (855) Hire-Joe, or by requesting a free case review through our website.
Sources:
https://www.iihs.org/topics/roundabouts
https://www.pensacolabaybridge.com/overview/17th-avenue-interchange
https://www.pnj.com/story/news/traffic/2021/10/25/17th-avenue-roundabout-pensacola-beach-complete-and-open-traffic/6172840001/